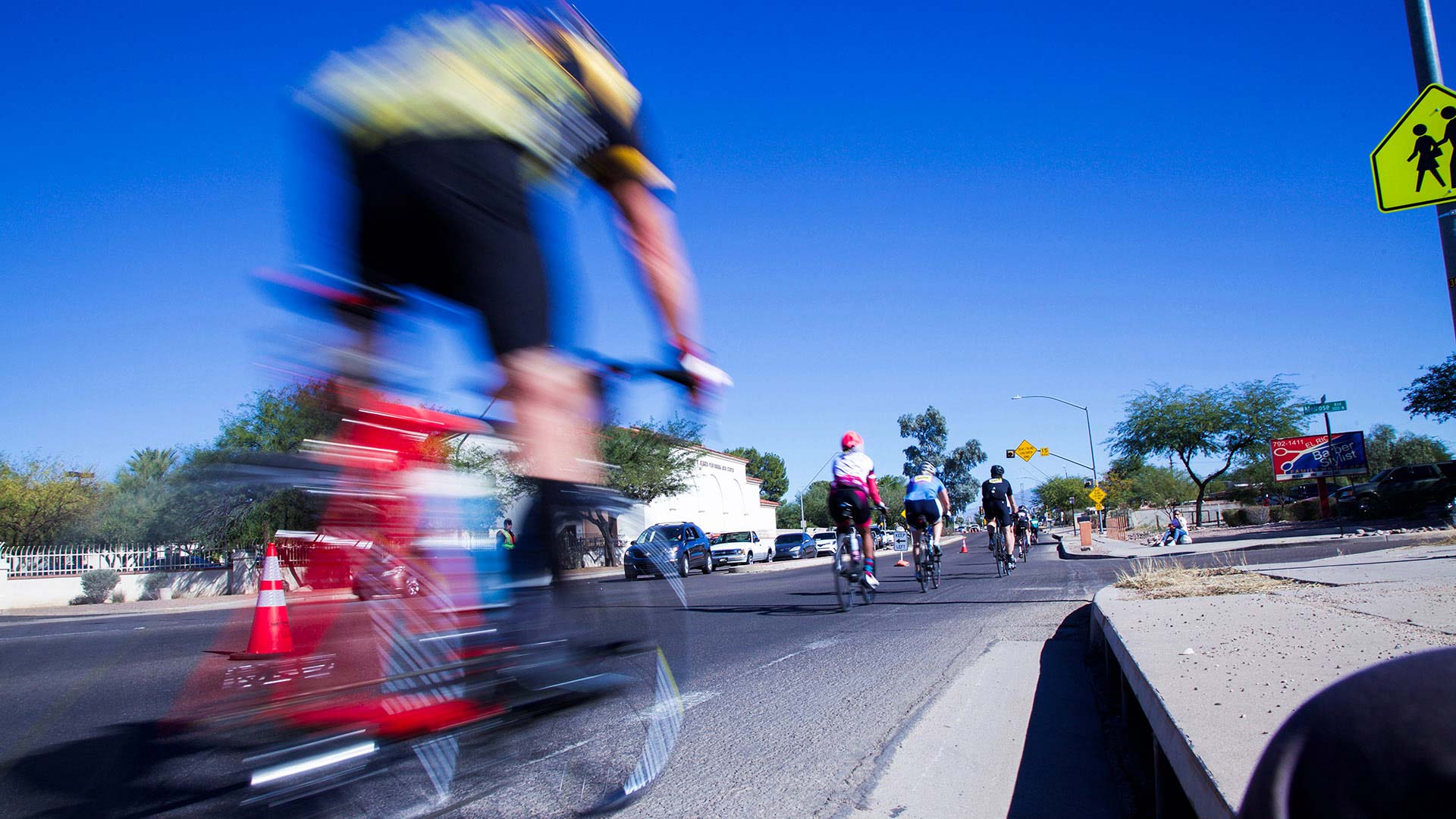 Cyclists ride east on Speedway Boulevard for El Tour de Tucson in 2017.
Nick O'Gara, AZPM
Tucson's cycling season begins this weekend. Event organizers are announcing the annual Loop the Loop ride Saturday along with this year's El Tour de Tucson, scheduled for Nov. 17.
Perimeter Bicycling CEO Richard DeBernardis says El Tour riders will experience a new section in the scenic 100-mile route that takes them from downtown Tucson along Aviation Parkway into territory southeast of the city.
"From there you'll meander around to Mary Ann Cleveland Road, off Houghton [Road], and then head east again and go north. And then you're back on the old route," he said.
Riders can also take part in 75-, 50-, and 25-mile routes, along with shorter Fun Ride distances. El Tour de Tucson attracts more than 9,000 cyclists of all ages every year on the Saturday before Thanksgiving.
Cyclists can pedal the Chuck Huckelberry Loop around Tucson for the Loop the Loop event this Saturday morning. The free event showcases 120 miles of shared-use roads and bike paths connecting parks, trailheads and other venues around Pima County, and riders are encouraged to stop and visit booths set up along the route by 40 charities and nonprofits.