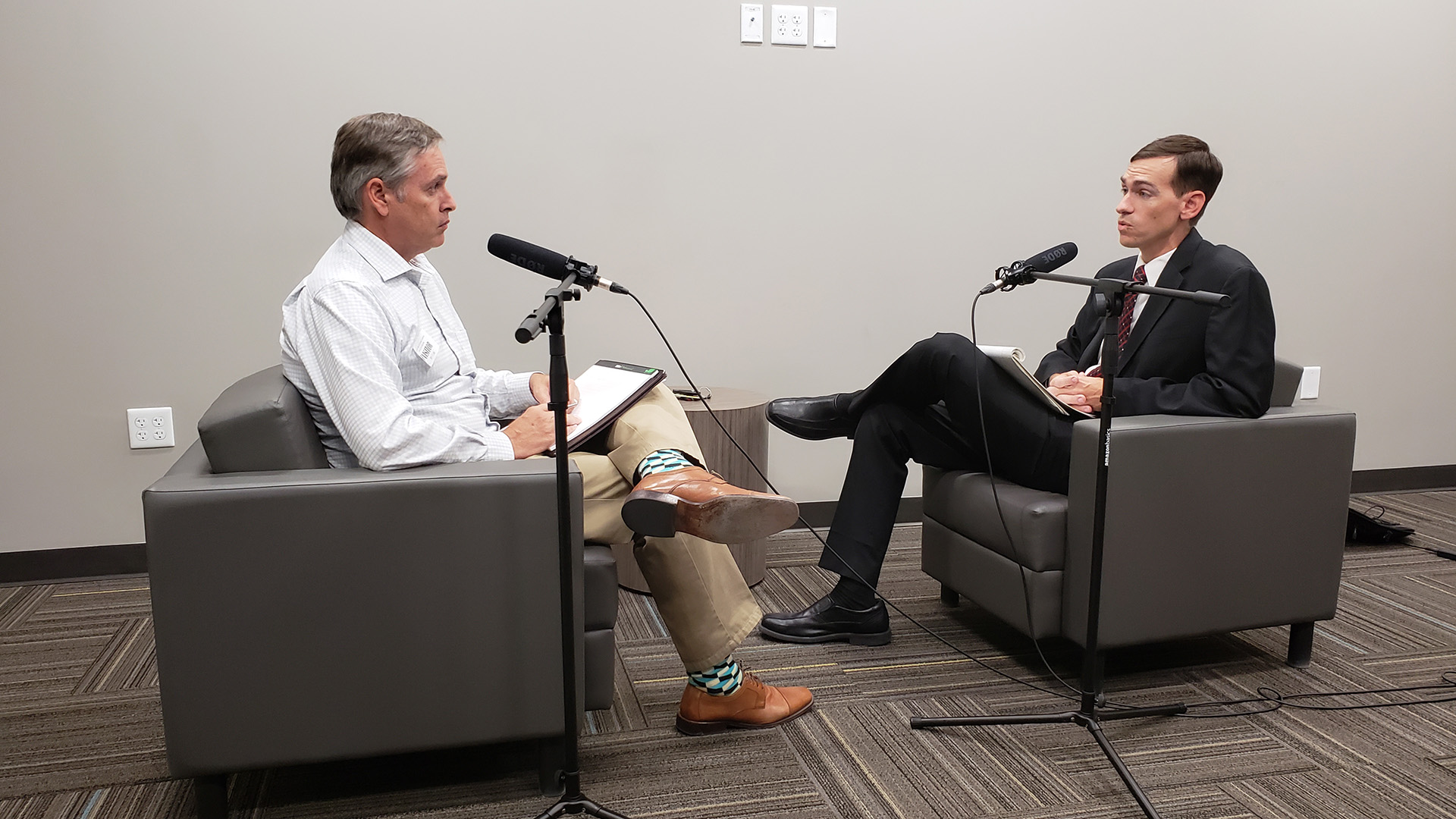 AZPM's Christopher Conover, left, interviews Matthew Du Mee, unit chief counsel for the Consumer Protection and Advocacy Section of the Arizona attorney general's office.
Zac Ziegler, AZPM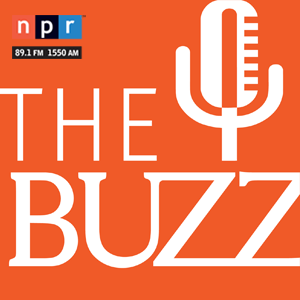 The Buzz
Arizona Sues Maker of Oxycontin

The Arizona Attorney General's office has filed a lawsuit against Purdue Pharma, the maker of the opioid-based painkiller Oxycontin.
The legal fight against the opioid epidemic is ramping up in Arizona.
On Sept. 10, Arizona Attorney General Mark Brnovich filed a lawsuit against oxycontin manufacturer Purdue Pharma, alleging that the company violated a previous court order barring deceptive marketing of its opioid painkillers. The suit asks for a civil penalty of $25,000 per violation, of which thousands are alleged.
"We're also involved in the opioid multi-state efforts, which are ongoing, but we felt at this point, as other states have as well, that we needed to individually sue Purdue Pharma over these actions and statements that they have taken," said Matthew Du Mee, chief counsel for the attorney general's consumer protection and advocacy section.
This lawsuit is the latest in a series of similar suits filed by Arizona municipalities and Tucson Medical Center against opioid manufacturers and distributors. AZPM reached out to Purdue Pharma for an interview but the company did not respond.
On a previous episode of The Buzz, TMC attorney Tim Hartin said opioid addicts can be difficult patients.
"They tend to be noncompliant with their health care providers. They have behavioral issues, they need more care, which is harder to deliver. Some of them, if they're inpatients, we assign 24-hour-a-day sitters who stay in their room with them," Hartin said.
Cochise County attorney Brian McIntyre spoke with AZPM after joining a suit.
He said opioid addiction in his county resulted in an increase in crime.
"We had robberies, kidnappings, aggravated assaults against pharmacists driven by people attempting to obtain these narcotics after getting cut off for whatever reason," McIntyre said.
Both the City of Phoenix and the Navajo Nation have also joined suits.
The Tucson City Council has also unanimously voted to join in a suit but hasn't done so yet.
Christopher Robertson, a law professor and associate dean at the University of Arizona James E. Rogers College of Law, said battles over drug marketing have been ongoing for decades.
And while he thinks these cases can help pull the opioid industry back into line, he doesn't expect them to overhaul the pharmaceutical industry at large.
"I don't see this as a transformational moment for drug marketing," he said. "It's not going to change radically. But the opioids crisis has shown the worst-case scenario if we are lackadaisical about regulation and liability. Tens of thousands of people can be dead," Robertson said.
But there's also a bright point among all the legal filings. On Wednesday, the Department of Health and Human Services announced more than $26 million in funding for Arizona to address the opioid epidemic. Funds will provide more access to medication-assisted treatment and mental health services.
Read the Attorney General's lawsuit in its entirety here.

The Buzz
airs Fridays at 8:30 a.m. and 6 p.m. and Saturdays at 3:30 p.m. on NPR 89.1. You can subscribe to our podcast on
iTunes
and NPR One. See more from
The Buzz
.