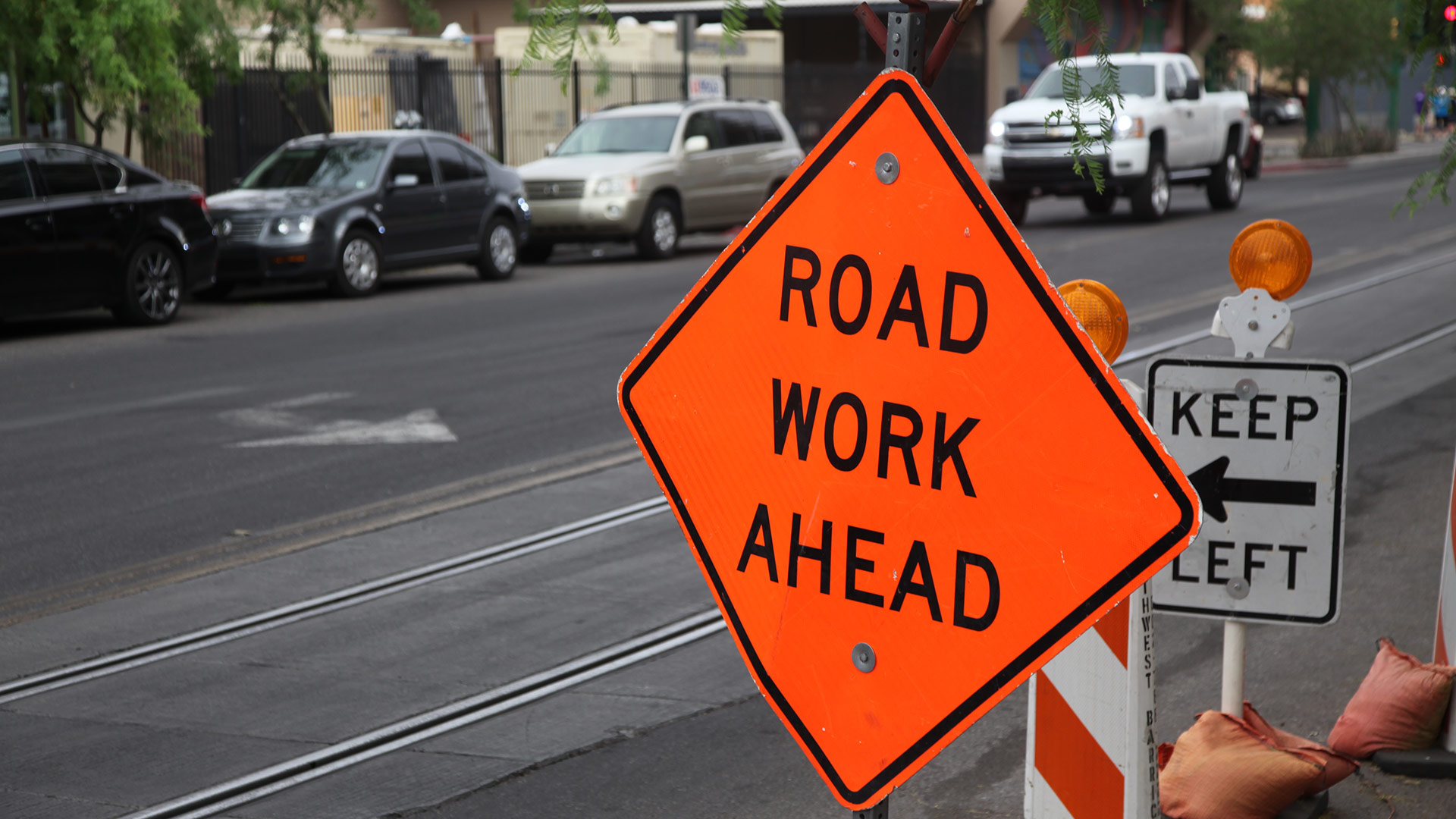 Signs alert drivers to road construction in progress.
Nick O'Gara, AZPM
Proposition 463 is being called the "Fix Our Roads" plan. Pima County is proposing a $430 million bond to repair about 2,200 miles of worn-out, pothole riddled roads in the county.  
John Backer is part of the Stop Prop 463 group. He says while the sides do not agree on the solution, they do agree there's a roads problem in Pima County.
"Seventy percent of our roads are in poor and failing condition. That didn't happen overnight. It took decades of neglect from our administrator and the board of supervisors for us to be in this position," Backer said.
He is referring to Pima County Administrator Chuck Huckleberry, who agrees that county roads, many of those within the Tucson city limits, need fixing. He says money to fix roads could come from an increase in either gas or sales taxes, but those options are off the table.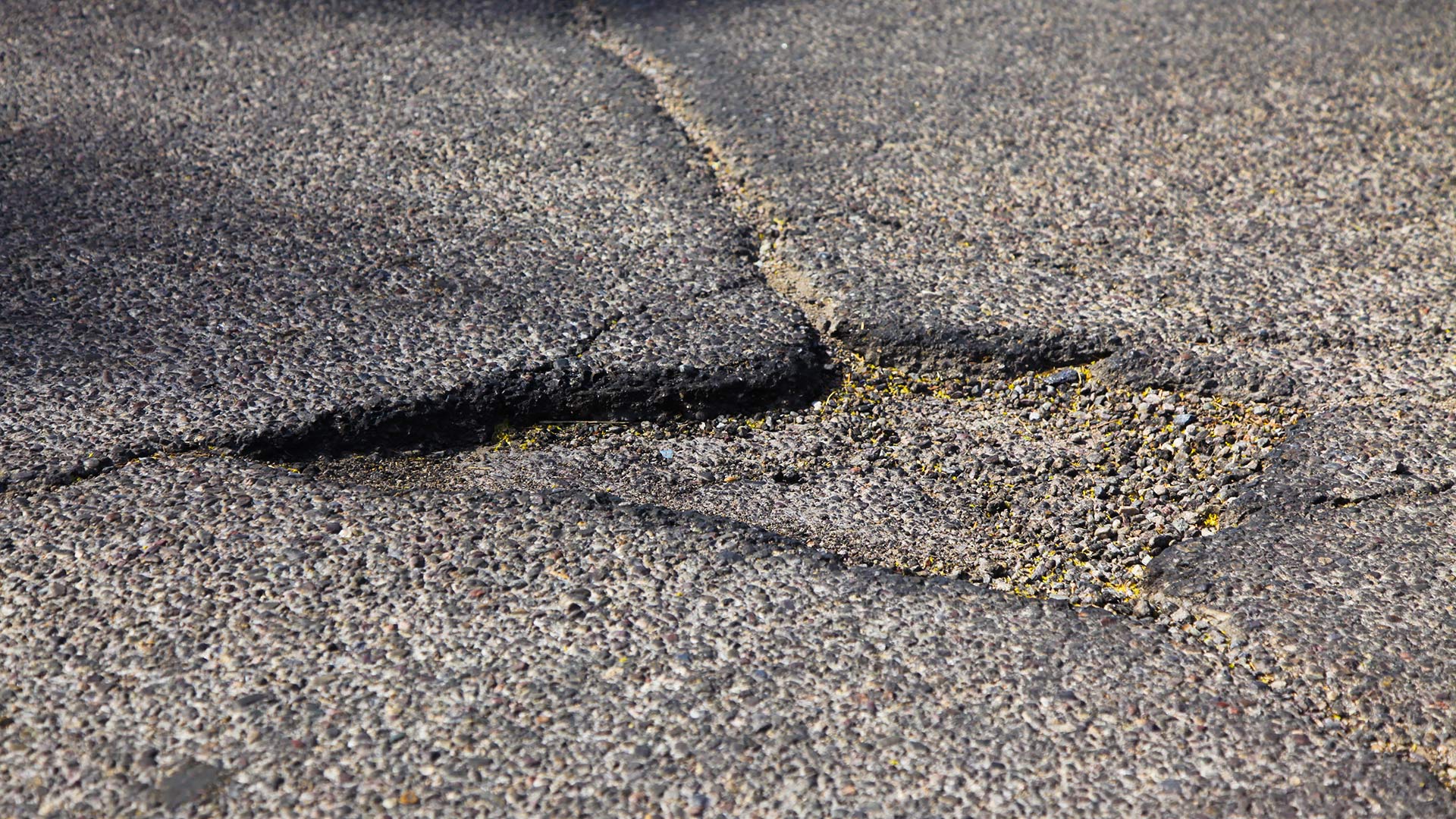 A pothole on a Tucson street.
Nick O'Gara, AZPM
"We've asked the Legislature for the past 13 years to increase the gas tax or highway revenues and that has not occurred. We've had some discussions about a half cent sales tax for road repair, that required a unanimous vote from the board and that failed," Huckelberry said. "And so, this is really going to the voters and seeing if the voters want to commit a significant amount of funds to road repair in the next 5 to 10 years. "
But Backer and the No on 463 side say the problem is not money. He says the issue is it is how the county's money has been managed over the past two decades.
He points to the HURF funds, Highway User Revenue Funds. And the VLT, Vehicle License tax. The state of Arizona collects all kinds of taxes related to automobiles, then the pot of money is divided, according to a certain formula, and returned to Arizona cities and counties. Huckleberry says the state allocation of those funds to the county has declined for years.

Check the voter information packet for more information.