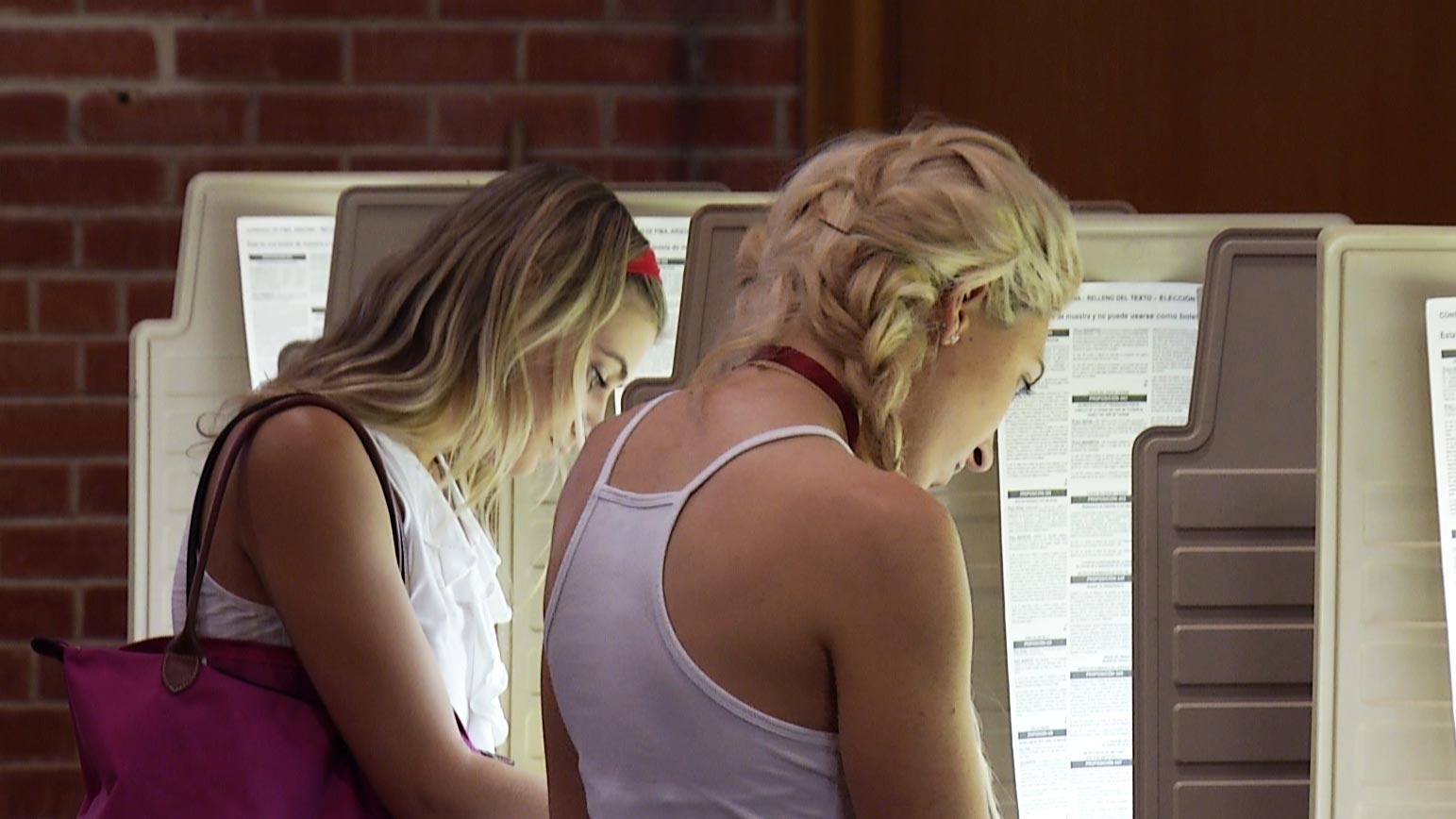 Two women fill out their ballots at a polling place in Pima County.
AZPM Staff
An Arizona think tank says the state is in the midst of a "voter crisis." The group is holding a forum this week in Tucson to look for solutions.
The Morrison Institute at Arizona State University declared a voter crisis in a report it issued over the summer. Based on the 2012 election turnout of 58 percent, Arizona ranks 43rd among the 50 states. Communications Director Joseph Garcia says the state's democracy is in trouble.
"First thing with a crisis, you have to admit there's a crisis, and second, you have to have a concerted effort to address the crisis, and we think that's where we're at now with our voter crisis," Garcia said.
While a million Arizonans voted in a primary election for the first time this year, Garcia says that doesn't mean the crisis is abating. The political establishment has created a system largely to protect itself.
"The two parties definitely have built a system to protect the two-party system. In other words, independents are often shut out," he said.
Garcia says the state's turnout is among the lowest in the nation because the state puts hurdles in the way of likely voters.
"If you register today in Arizona, you would be ineligible to vote in November. Minnesota has same-day registration, if you become interested in the election, any time up until including the day of the election, you can register that day and vote that day," Garcia said.
Minnesota ranked highest with 2012 turnout of nearly 75 percent.