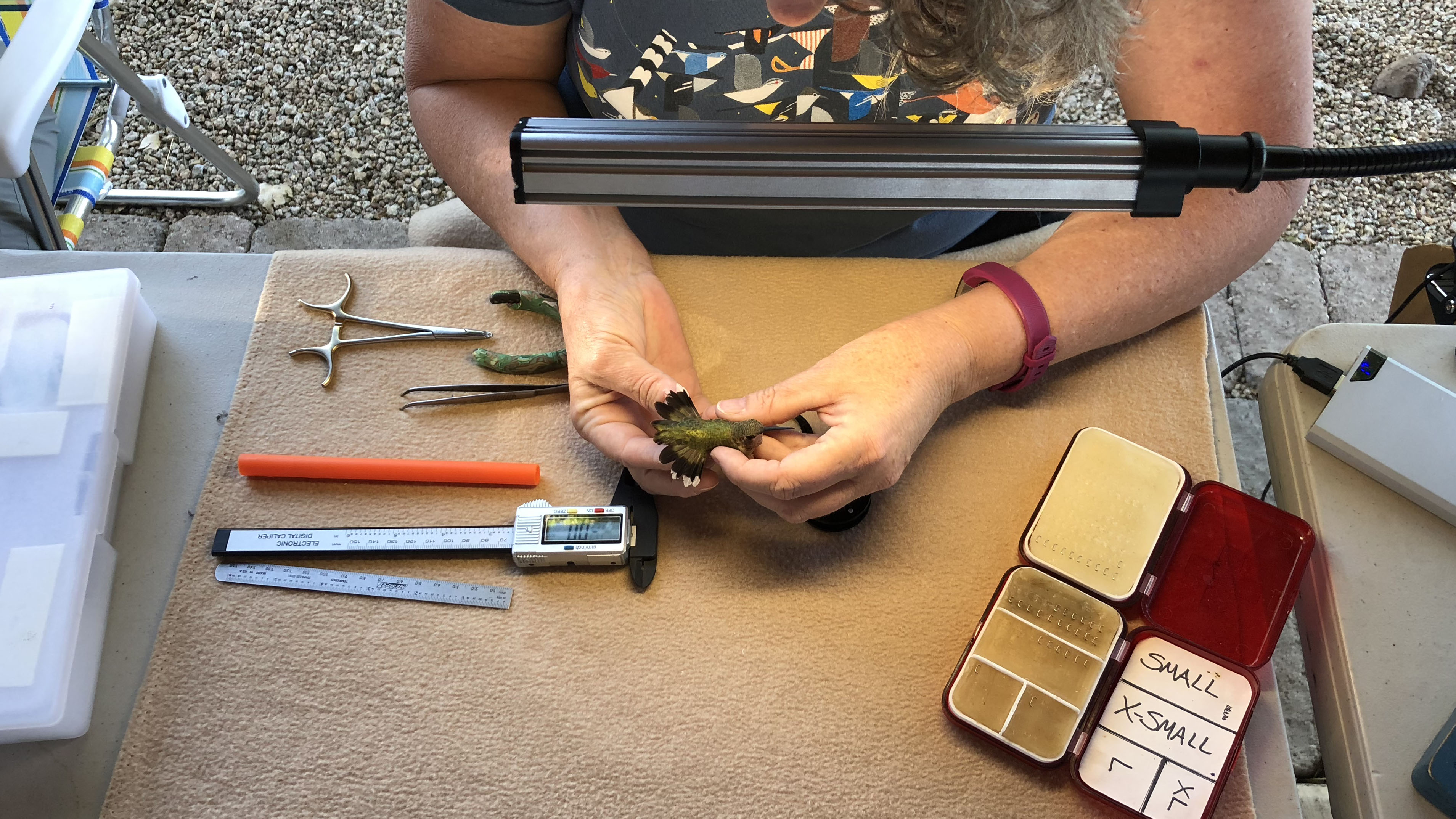 Sherri Williamson prepares to tag a hummingbird at San Pedro House in Cochise County. September 22, 2018
Christopher Conover, AZPM
Featured on the November 15th, 2018 edition of ARIZONA SPOTLIGHT with host Mark McLemore:
Ariana Brocious talks with author Luis Alberto Urrea about the current state of border enforcement and the heated rhetoric that surrounds it. Urrea also shares the family history behind his latest book, The House of Broken Angels.


You've probably heard of the practice of tagging large animals like bears and jaguars to study their migration habits and population size. Christopher Conover takes us to the banks of the San Pedro River in Cochise County, where volunteers are helping to carefully tag much smaller local residents: hummingbirds.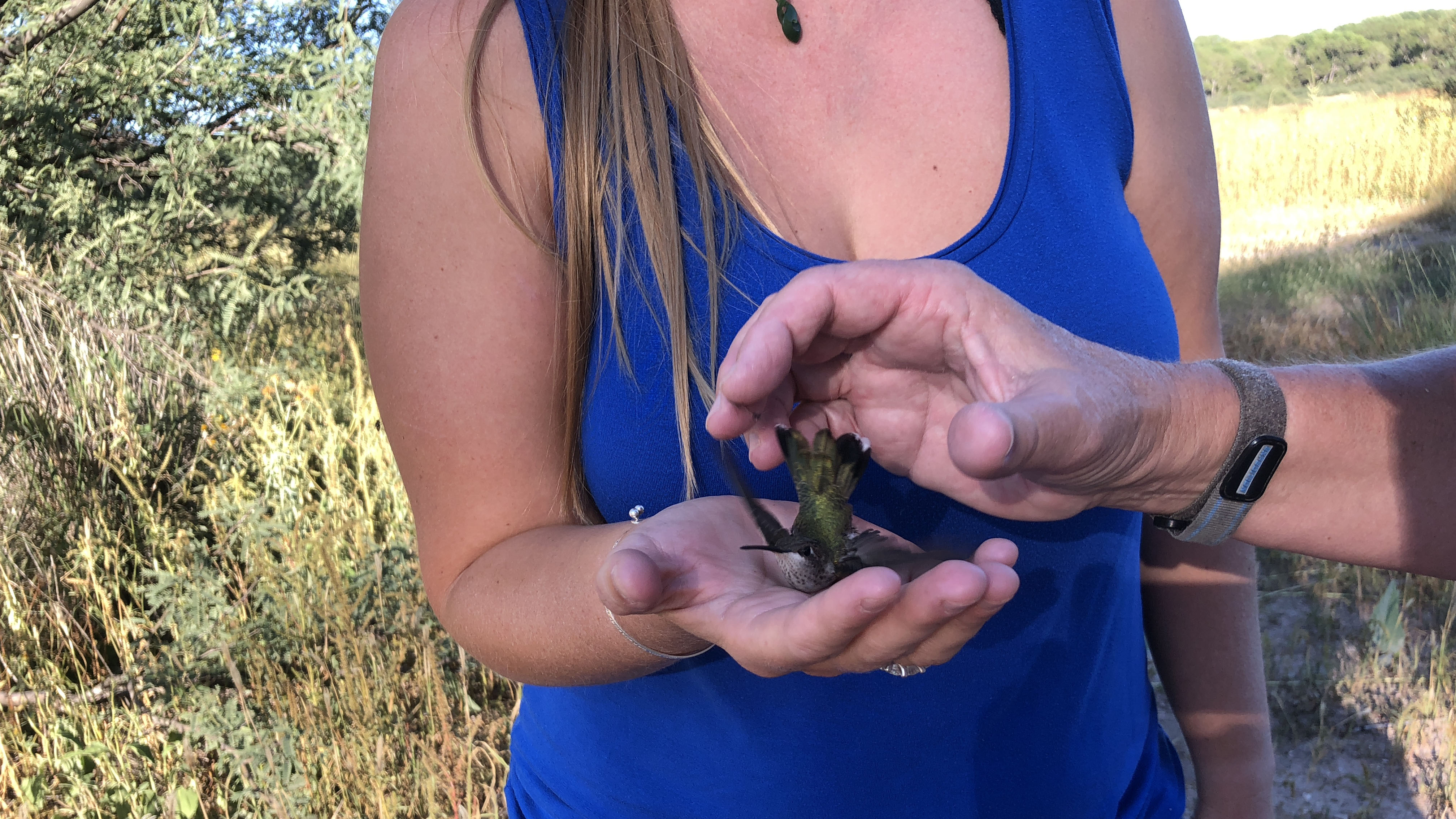 A volunteer prepares to release a hummingbird tagged at San Pedro House in Cochise County. September 22, 2018
Christopher Conover, AZPM
Tony Paniagua introduces us to a former journalist and attorney who says her life was saved by stand-up comedy. Nancy Stanley is the founder of "The Estrogen Hour" in Tucson, a program that's been raising thousands of dollars for the community while helping women take to the stage to share their funniest experiences. The next "Estrogen Hour" will be Sunday, December 2nd, 2018 at Laffs Comedy Club in Tucson.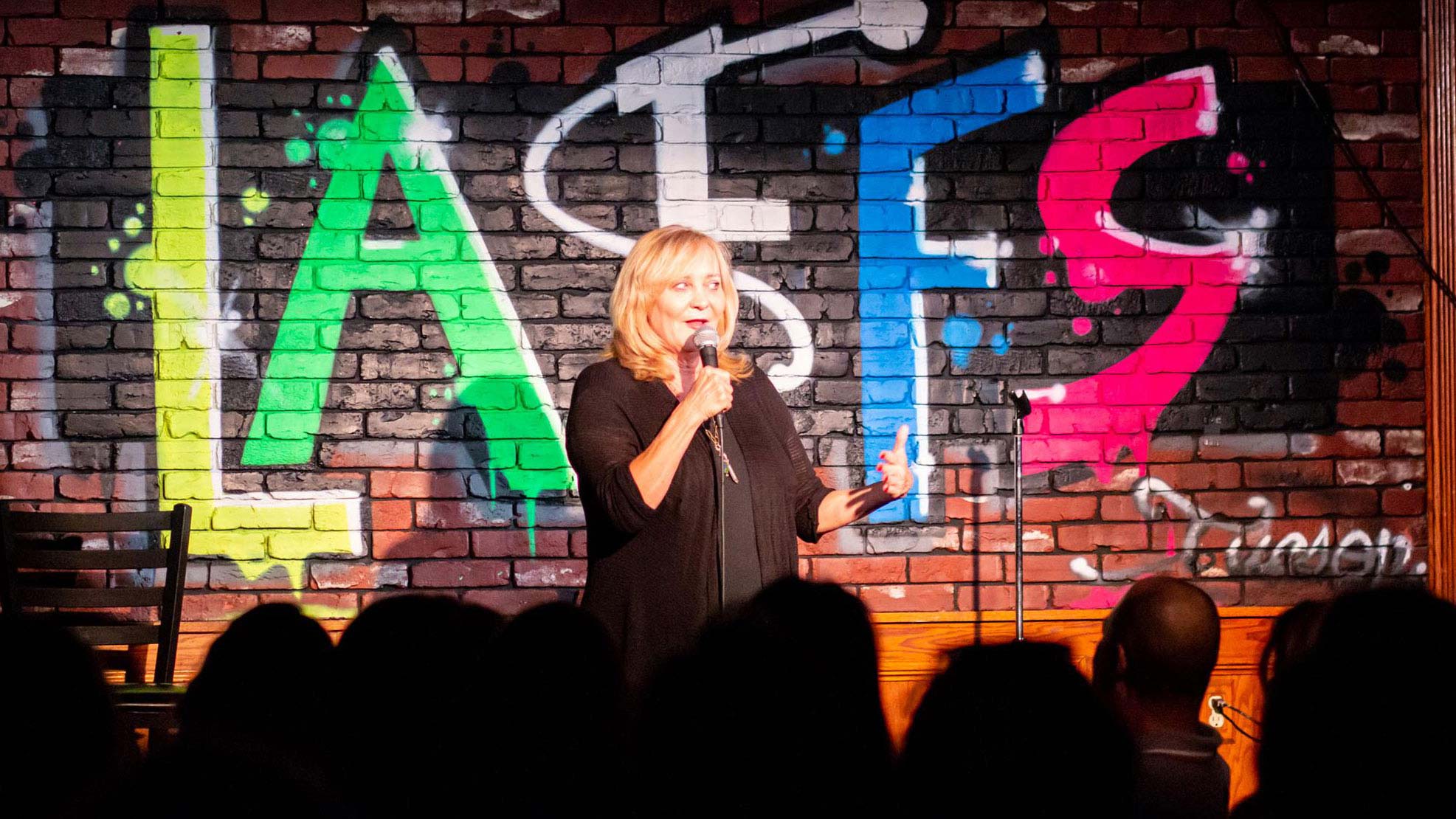 Nancy Stanley and other comedians perform during "The Estrogen Hour" at Laffs Comedy Caffé in Tucson.
Nancy Stanley
Gary Stroutsos on "Spotlight on the Arts"
Arizona Spotlight airs every Thursday at 8:30 am and 6:00 pm, and every Saturday at 3:00 pm, on NPR 89.1 FM / 1550 AM.
Arizona Spotlight is also available to podcast on iTunes, and you can find the latest stories with the phone app NPR One.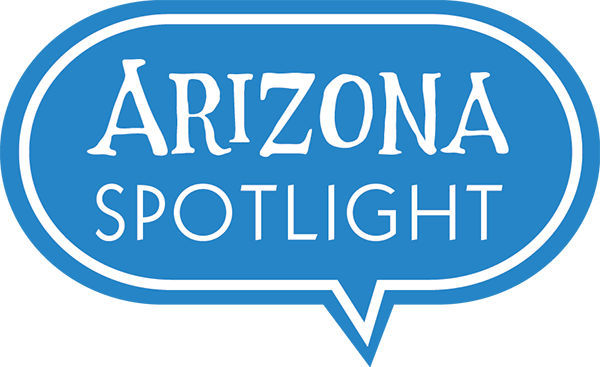 Arizona Spotlight airs every Thursday at 8:30 am and 6:00 pm and every Saturday at 3:00 pm on NPR 89.1 FM / 1550 AM. You can subscribe to our podcast on
iTunes
. See
more from Arizona Spotlight
.
Arizona Public Media is a service of the University of Arizona and our broadcast stations are licensed to the Arizona Board of Regents who hold the trademarks for Arizona Public Media and AZPM. We respectfully acknowledge the University of Arizona is on the land and territories of Indigenous peoples.