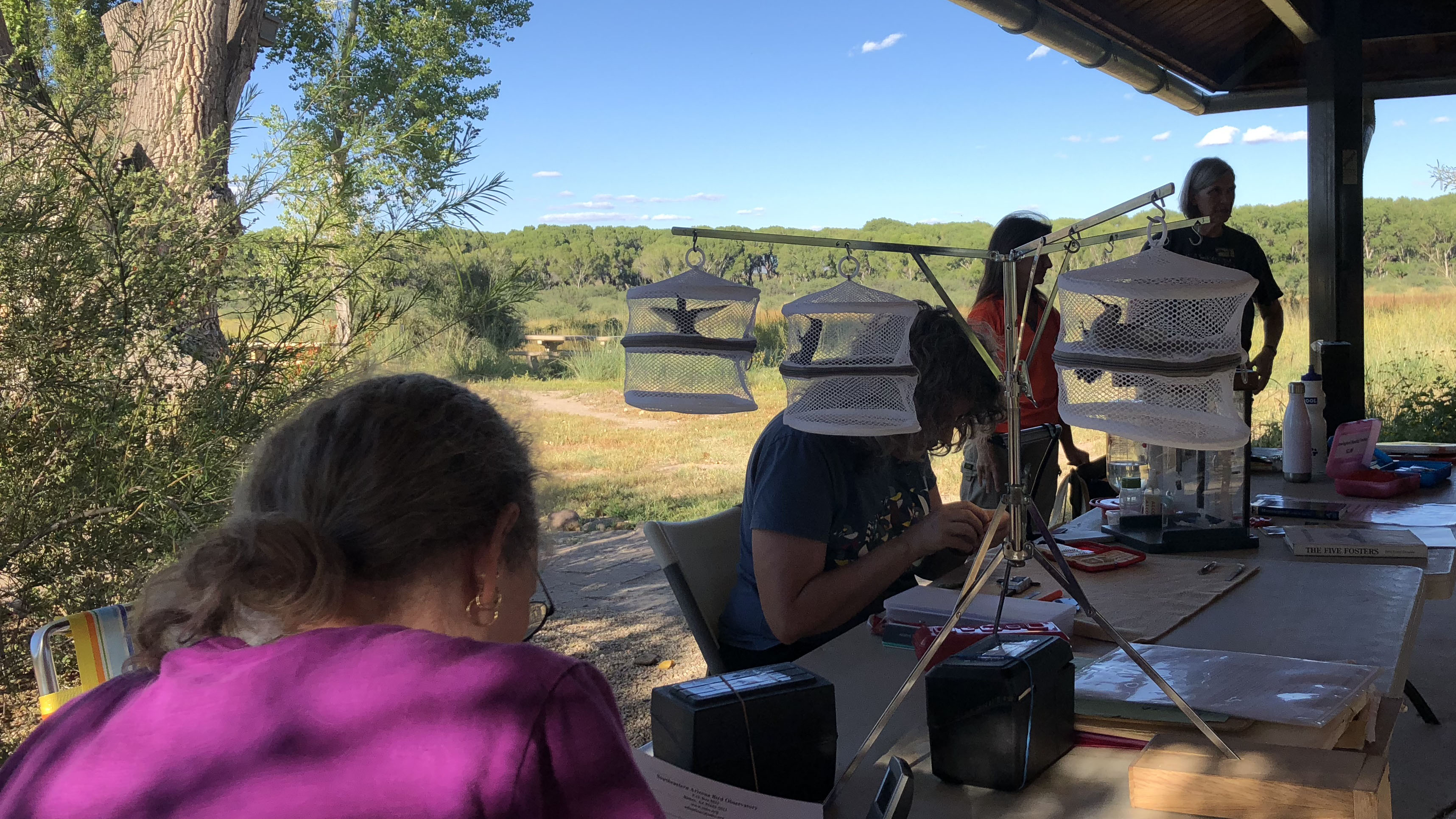 Hummingbirds captured at San Pedro House in Cochise County wait to be tagged. September 22, 2018
Christopher Conover, AZPM
This story aired on the Nov. 15, 2018 episode of Arizona Spotlight.
Playing Tag With Hummingbirds
You've probably heard of the practice of tagging large animals like bears and jaguars to study their migration habits and population size. Christopher Conover takes us to the banks of the San Pedro River in Cochise County, where volunteers are helping to carefully tag much smaller local residents: hummingbirds.
While hummingbird feeders dot the urban landscape, the birds are part of a long scientific study just north of the Arizona-Mexico border.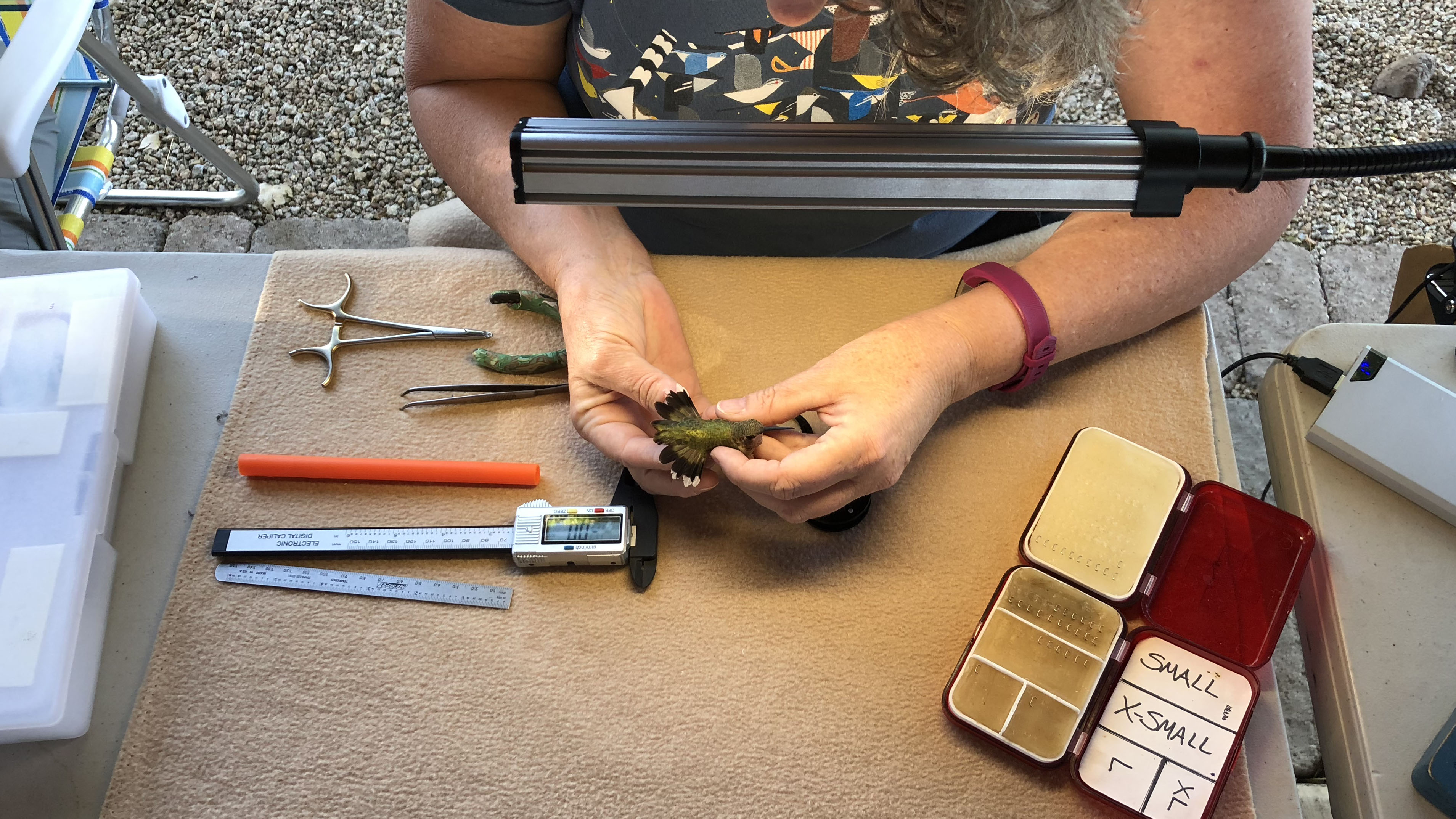 Sherri Williamson prepares to tag a hummingbird at San Pedro House in Cochise County. September 22, 2018
Christopher Conover, AZPM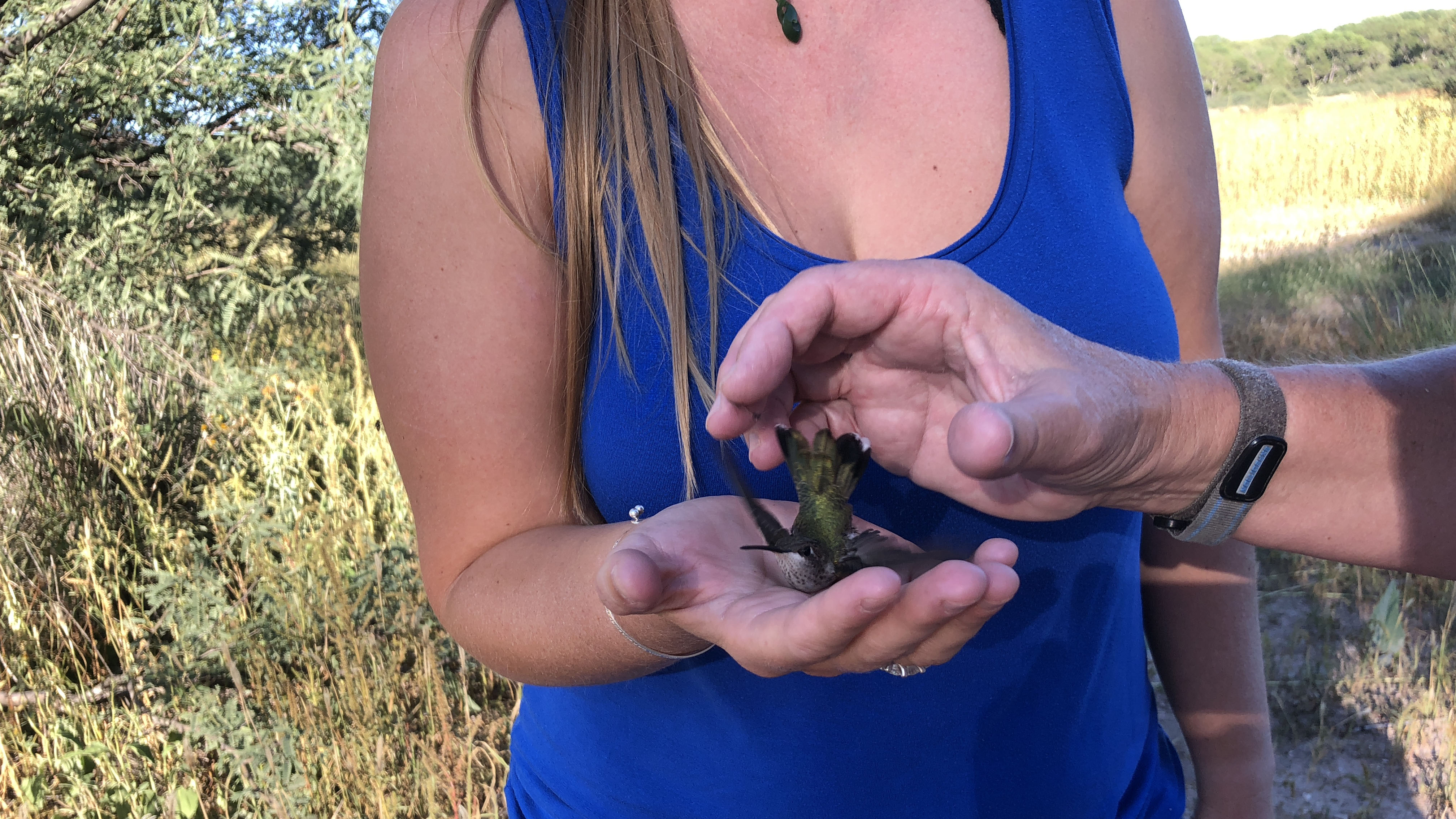 A volunteer prepares to release a hummingbird tagged at San Pedro House in Cochise County. September 22, 2018
Christopher Conover, AZPM