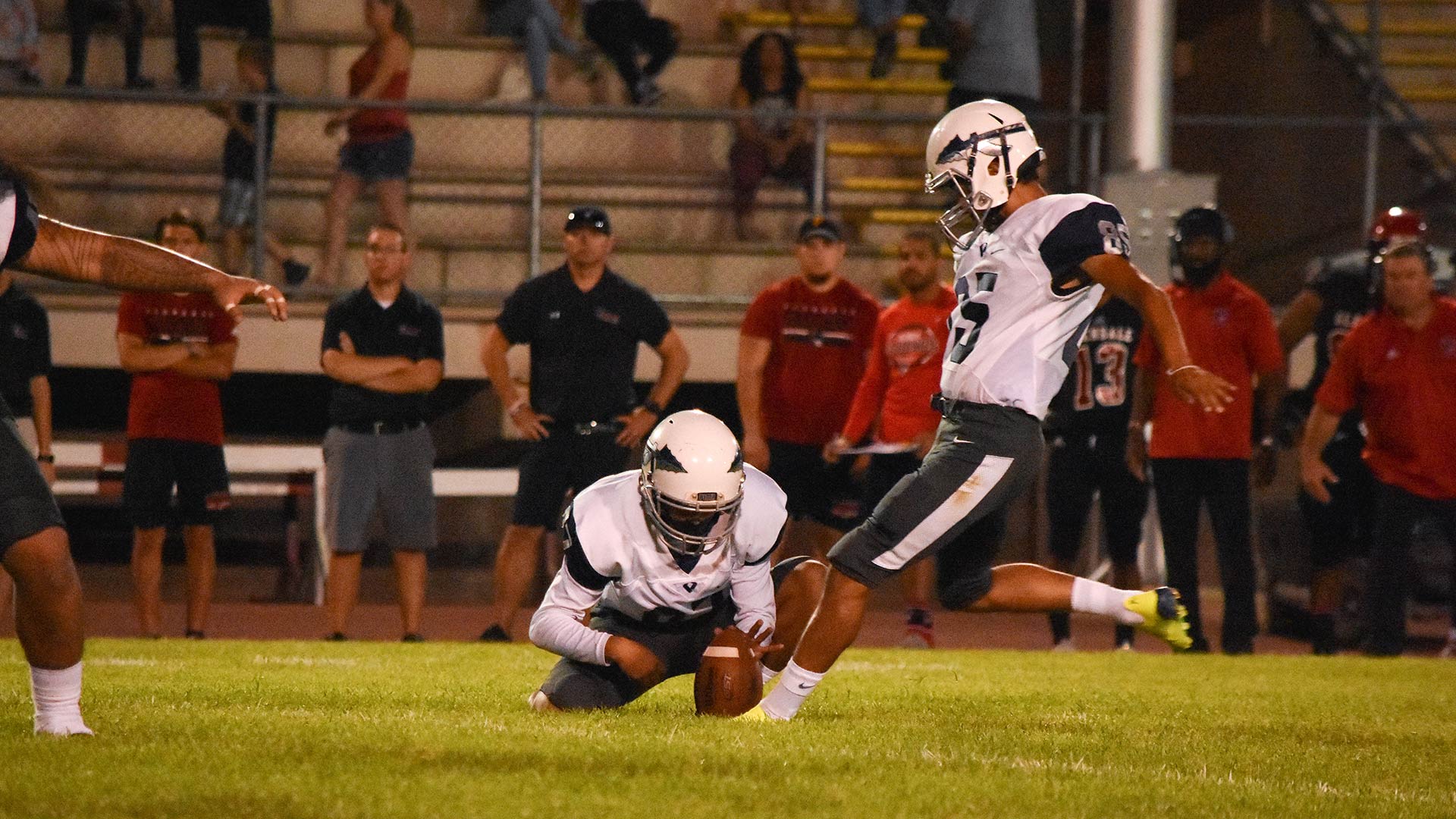 The Pima Community College Aztecs football team is playing its last season this year.

Ben Carbajal, Pima Community College
The Pima Community College Aztecs are getting ready to close out the school's football program with a bowl game.
Coach Jim Monaco and his players took a plane and a bus Thursday to Waco, Texas, for a Saturday game against Kilgore College, in the Heart of Texas Bowl. It's the last game of the season, and the last game the Pima Aztecs will ever play, after budget cuts forced the program's cancellation.
But it might not be the last football game for some of the players. Coach Monaco says at least 25 have been recruited by four-year colleges. "Everybody's hitting the trail so all the best [Division II] schools have been in — [as well as] Vanderbilt, UNLV, Bethune-Cookman, the UA — everybody's been out on the practice field in the last day or two, and our kids are getting a ton of offers and it's just been, it's amazing," Monaco said.
The Aztecs didn't let the end of the program affect their play: They won six games in a row this season, losing three, and ranking 20th nationally among junior college teams.