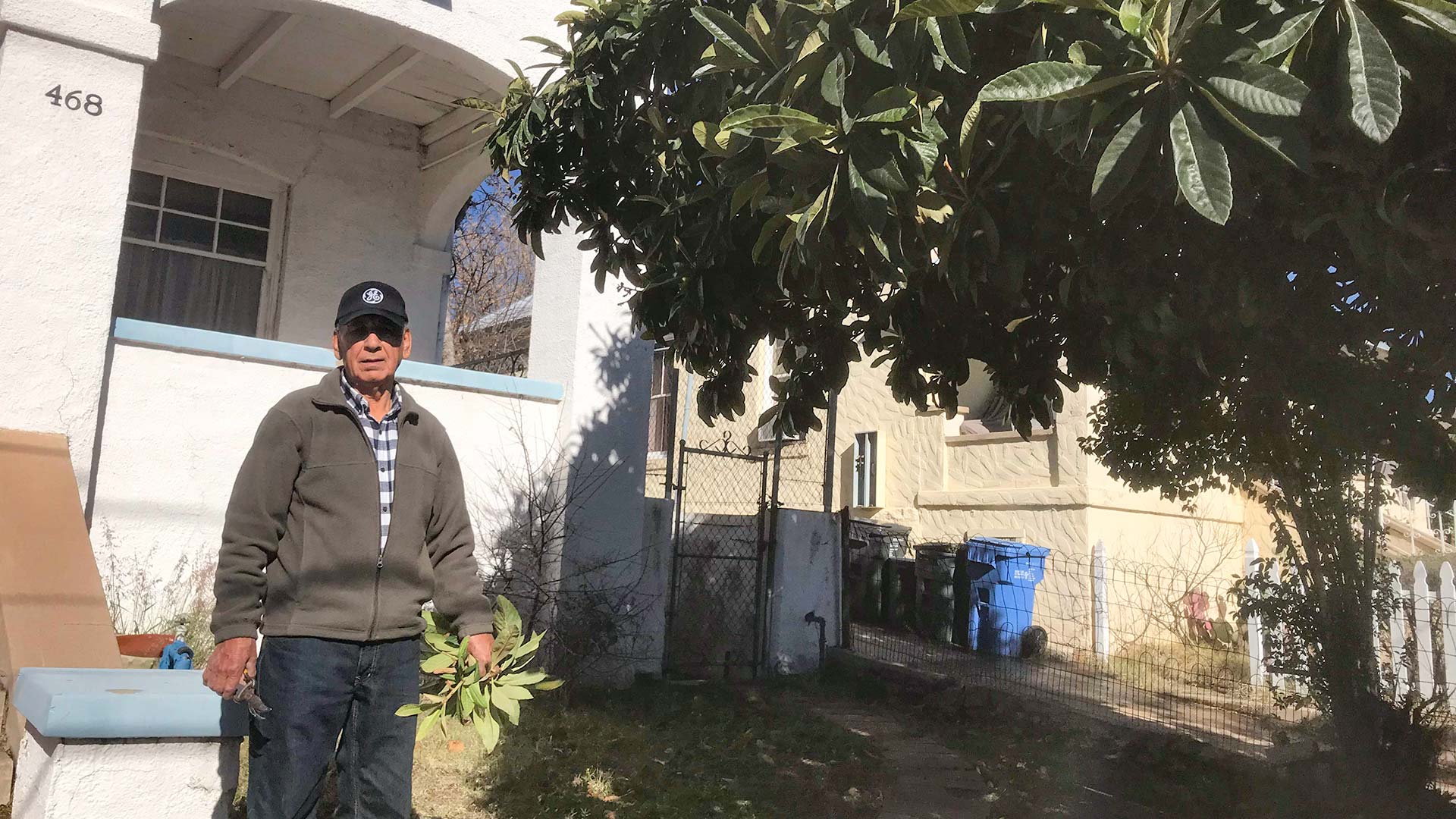 Salvador Martinez, 80, has lived on the U.S. side of Nogales for almost 60 years.
Kirt Ijams for AZPM
On Tuesday night, President Donald Trump addressed the nation from the Oval Office to make a case for his border wall.
Nogales, Arizona, resident Salvador Martinez says neither the president nor the Democratic party in Washington understand what it's really like to live on the border.
I found the 80-year-old gardner pruning a huge tree he has nurtured for 30 years. We are on the U.S. side just a few yards from the border in Nogales.
At first glance, you may see a gardener, but Martinez has the life experience that equates to a Ph.D. on living and working at the border. He's lived in the U.S. for almost 60 years. He does have family and friends on the Mexican side and crosses weekly.
---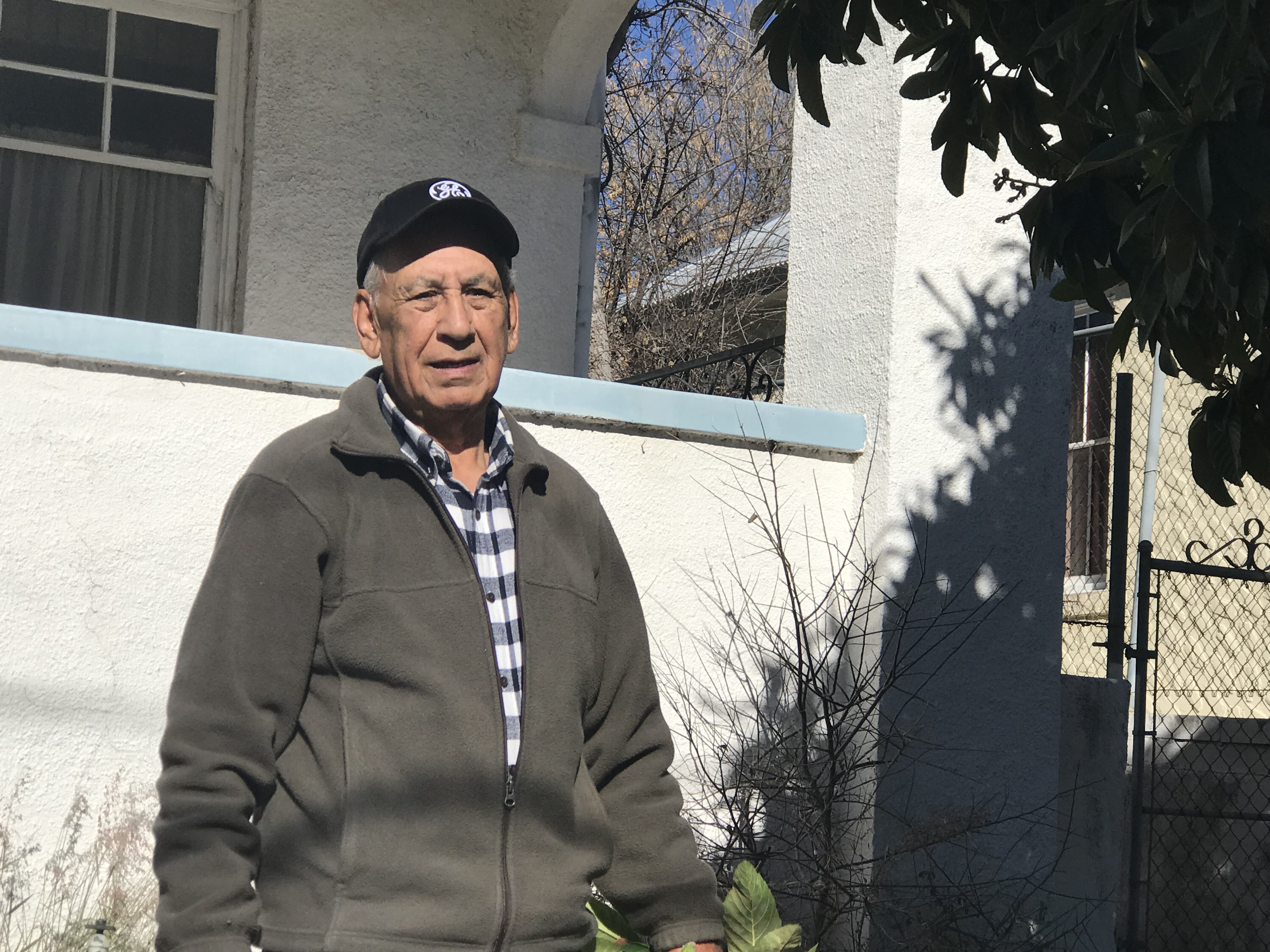 Salvador Martinez has lived in Nogales, Arizona, since 1961. He invites Washington, D.C., politicians to come work with him to learn about the border.

Kirt Ijams for AZPM
AZPM: The president says there's a crisis at the border. Is that true?
Martinez: I won't say he is lying, but I will say if there is a crisis, I haven't seen it. On the Arizona side, I feel safe and have no fears of anything. Neighbors watch out for each other, and if there is something suspicious, the phone line heats up with people calling each other. Are there drugs and dangerous people crossing illegally? I guess, but most of the time they are young people looking for work. I have been seeing more women with little kids. They are very humble and don't mean us any harm.
You say you feel safe on the Arizona side, what about when you cross into Mexico?
That's when you feel unsafe because you don't know who to be afraid of. During the day it is fine. People are friendly and very helpful. It is noisy and there is a lot of traffic, but not dangerous. But it's different at night. Many people don't go out at night because they're afraid of being the victim of crime by juvenile delinquents. That's when the drug dealing happens. And so many young people don't have jobs, or they wind up breaking into homes or harassing people on the streets.
President Trump has said he must have a wall to secure the border. What does that mean to you?
Trump's plan to spend $5 billion building a wall won't work because people will just climb over it or go under it. If he really wants a safer border, he needs to take that $5 billion and invest in small businesses on both sides. That means more jobs, and more jobs means less crime. He needs to give that money to the people in need. 
---
At the end of our talk Martinez joked that the president and leaders in Washington could learn more by spending a day with him to learn what's really happening on the border. With a wide smile and a chuckle he adds, "But they better bring their own tools".