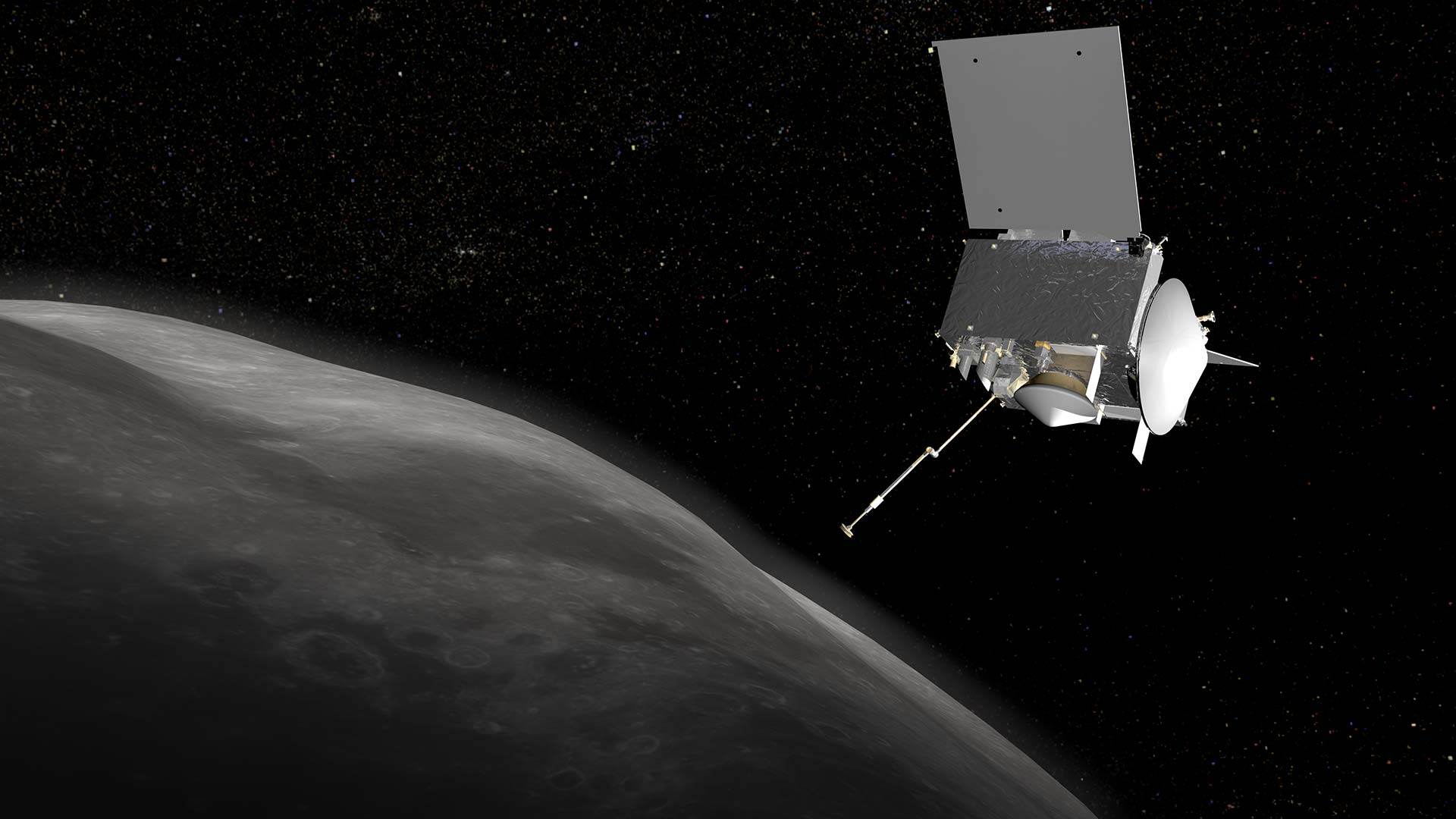 The OSIRIS-REx spacecraft will attempt to sample soil from the surface of the asteroid Bennu.
NASA
It could be a rocky road for the next phase of the OSIRIS-REx space mission. Scientists working on the University of Arizona-backed effort are looking for an area to sample soil from the asteroid Bennu, which has turned out to be rougher than expected.
OSIRIS-REx has been orbiting Bennu for about one month, and space scientists can already tell the asteroid is covered with boulders. Planetary scientist Josh Emery says the number of rocks and other surface features the spacecraft has photographed so far has been surprising.
"In fact there are so many that it's going to be harder to sample, to find a place where we can pick up a sample," he said.
OSIRIS-REx is scheduled to spend most of the year flying closer to Bennu's surface and looking for a smooth spot. The collection device aboard the spacecraft is designed to grab soil, pebbles, and stones about 2 centimeters in size and return them to Earth for study.