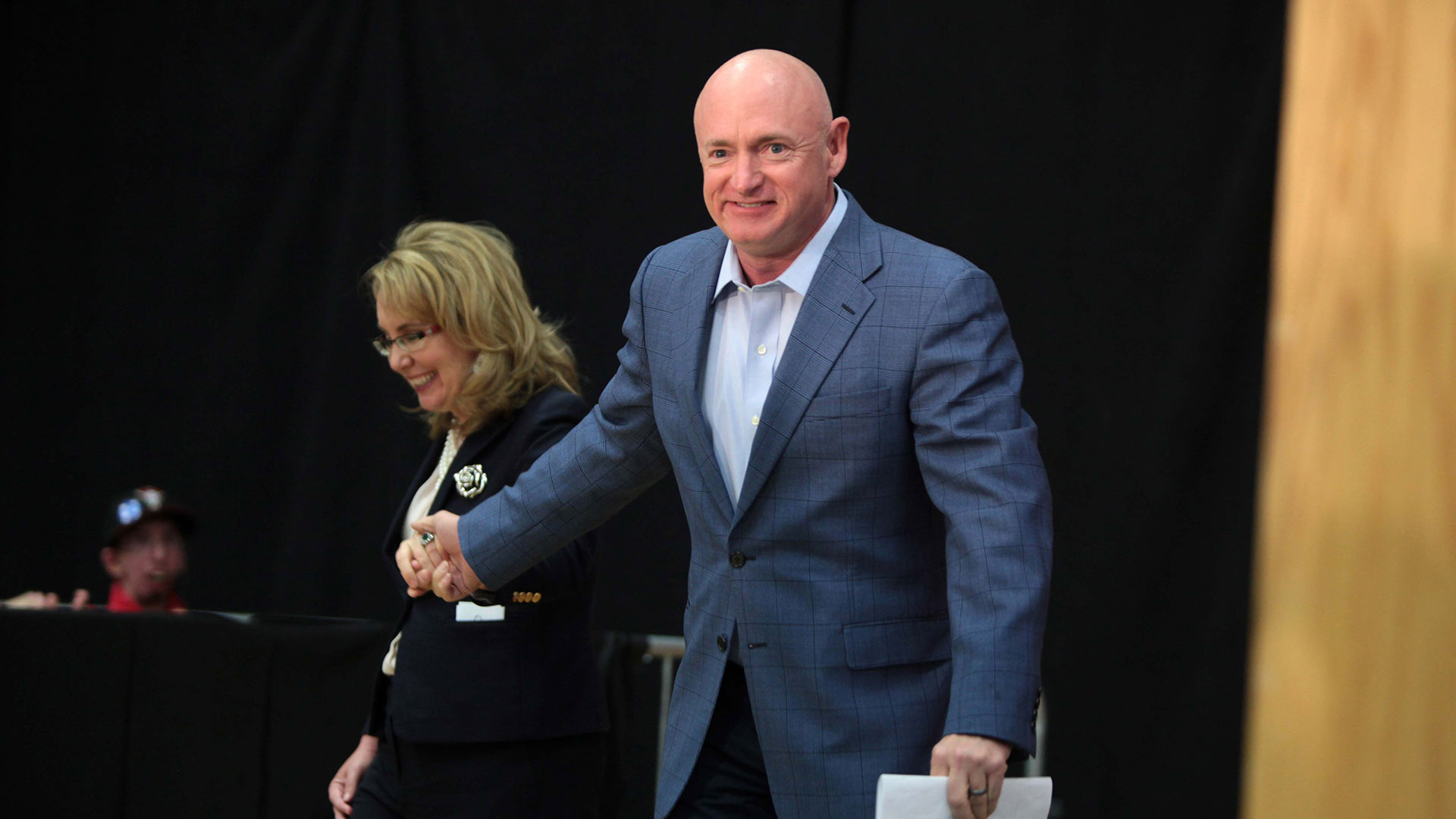 Former astronaut Mark Kelly — seen in this 2016 photo with his wife, former congresswoman Gabrielle Giffords — has announced he'll run for U.S. Senate in 2020.
Gage Skidmore/Flickr (CC BY-SA 2.0)
Former astronaut Mark Kelly posted a video Tuesday morning to announce his run for the U.S. Senate in 2020.
Kelly, who is the husband of former Tucson Congresswoman Gabrielle Giffords, is running as a Democrat.
In the four-minute video released by his campaign and on Twitter, Kelly outlined his military career, which includes 39 combat missions as a Navy pilot and four missions on the space shuttle.
"My parents taught my brother and I the value of hard work. I always knew that I was going to serve my country in some way," he said in the video.
My next mission... #FullSpeedAhead #ForArizona pic.twitter.com/5E36z7aztH

— Mark Kelly (@ShuttleCDRKelly) February 12, 2019
Kelly is running to fill the seat that was opened when Sen. John McCain died. The state will hold an election for the seat in 2020. Republican Martha McSally was appointed by Gov. Doug Ducey to hold the seat until that time.
Phoenix-area Democratic Congressman Ruben Gallego is also considering a run for the seat.
A few hours after Kelly's announcement, Gallego sent an email to campaign supporters asking whether or not he should run for Senate in 2020.
Former Republican Arizona Atty. Gen. Grant Woods became a Democrat and was exploring a run but last week announced he would stay out of the race.