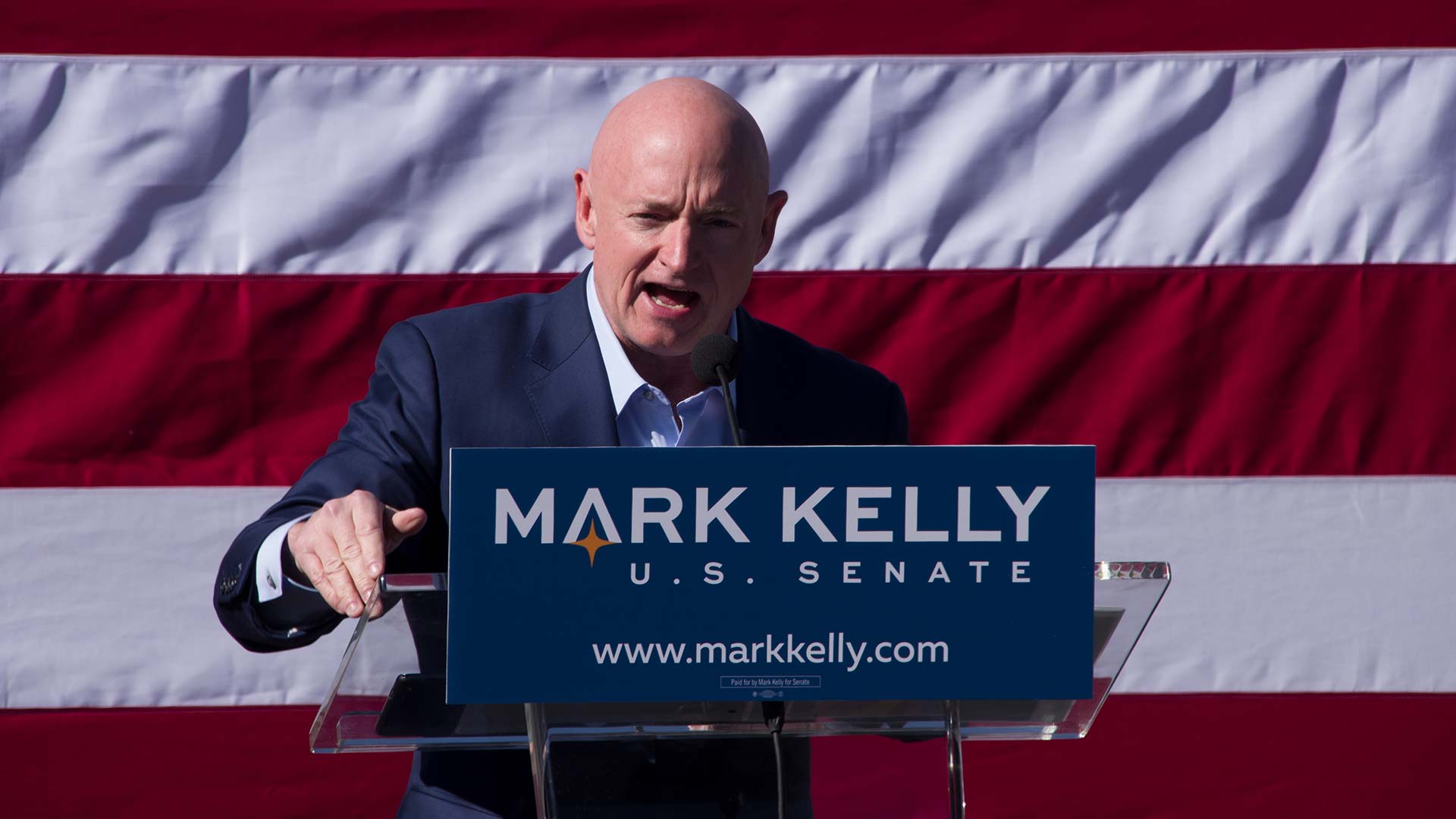 Democratic candidate for U.S. Senate Mark Kelly hits the campaign trail in Tucson. February 23, 2019
Christopher Conover/AZPM
Democratic candidate for U.S. Senate Mark Kelly held his first political rallies this weekend. He made speeches in Tucson and Phoenix to kick off his campaign.
Kelly was introduced in Tucson by his wife, former Congresswoman Gabrielle Giffords.
"We need bold solutions and courageous ideas. A leader who will put people first, not politics. I know the perfect person for the job," she told the hundreds of supporters gathered at Hotel Congress on Saturday afternoon.
Kelly is known in Tucson, not only as Giffords' husband but as an astronaut and co-founder of the gun control group called Giffords.
The Saturday rally was a chance for Tucson residents to get to know Mark Kelly, the candidate.
"If you feel in your heart the urgency of this moment, the importance of this election, join this mission for Arizona," he told the crowd.
Kelly laid out some of his political positions. He talked about the need to combat climate change and deal with immigration.
"You know, it is long past time we fix our broken immigration system. Join us. And if you believe that securing our border, but doing it smartly and not demonizing people and breaking up families, join this mission," he said.
Kelly is hoping to unseat Republican Sen. Martha McSally. Gov. Doug Ducey appointed her to the seat held by John McCain in December. She ran for Senate in 2018 but lost to Kyrsten Sinema.
Phoenix-area Democratic Congressman Ruben Gallego is debating a run for McCain's seat.
Arizona voters will cast their ballots in the race during the 2020 election cycle.