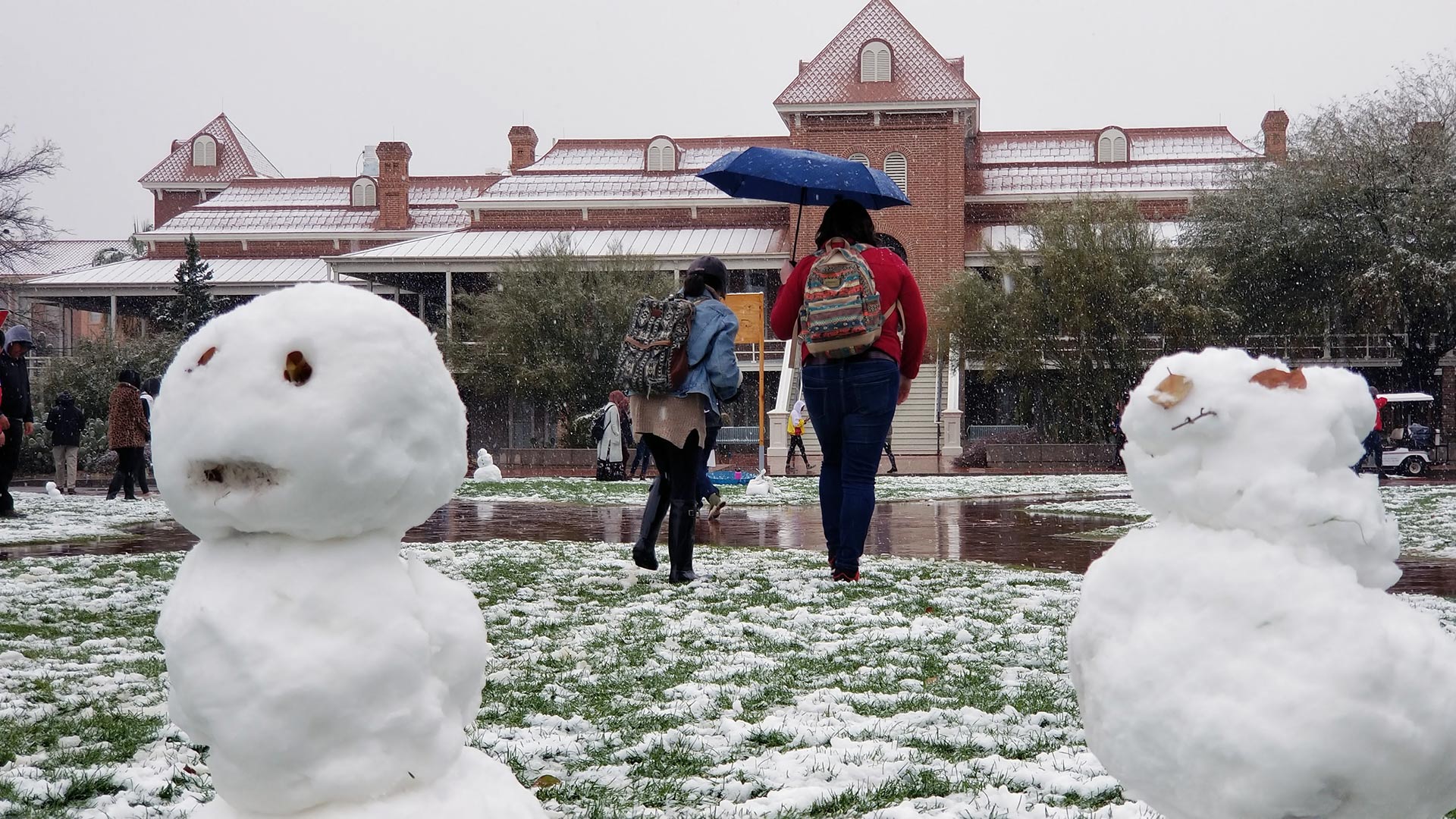 Students and staff enjoy the snowfall on the University of Arizona mall. From February 22, 2019.
AC Swedbergh/AZPM
Tucsonans encountered an unusual sight Friday morning: snow falling in the middle of town.
Areas north of Tucson like Catalina and Oracle saw snow on New Year's Day, but Friday morning the flakes were falling all over the Old Pueblo. On the University of Arizona campus sophomore Brynn Hill was building a snowman on the mall in front of Old Main.
Students at the @UofA building a snowman near Old Main. #snowintucson #azwx @AZPMnews @NWSTucson pic.twitter.com/AO4mvJPSA7

— News Conover (@newsconover) February 22, 2019
"I made a snow angel earlier. It's over there where the snow trail leads from."
More than 3 feet of snow reportedly fell on Mount Lemmon before midday. A wintry mix of precipitation is expected to continue in Tucson throughout the day.
---
Visit our Facebook page for more photos and video of the snow.