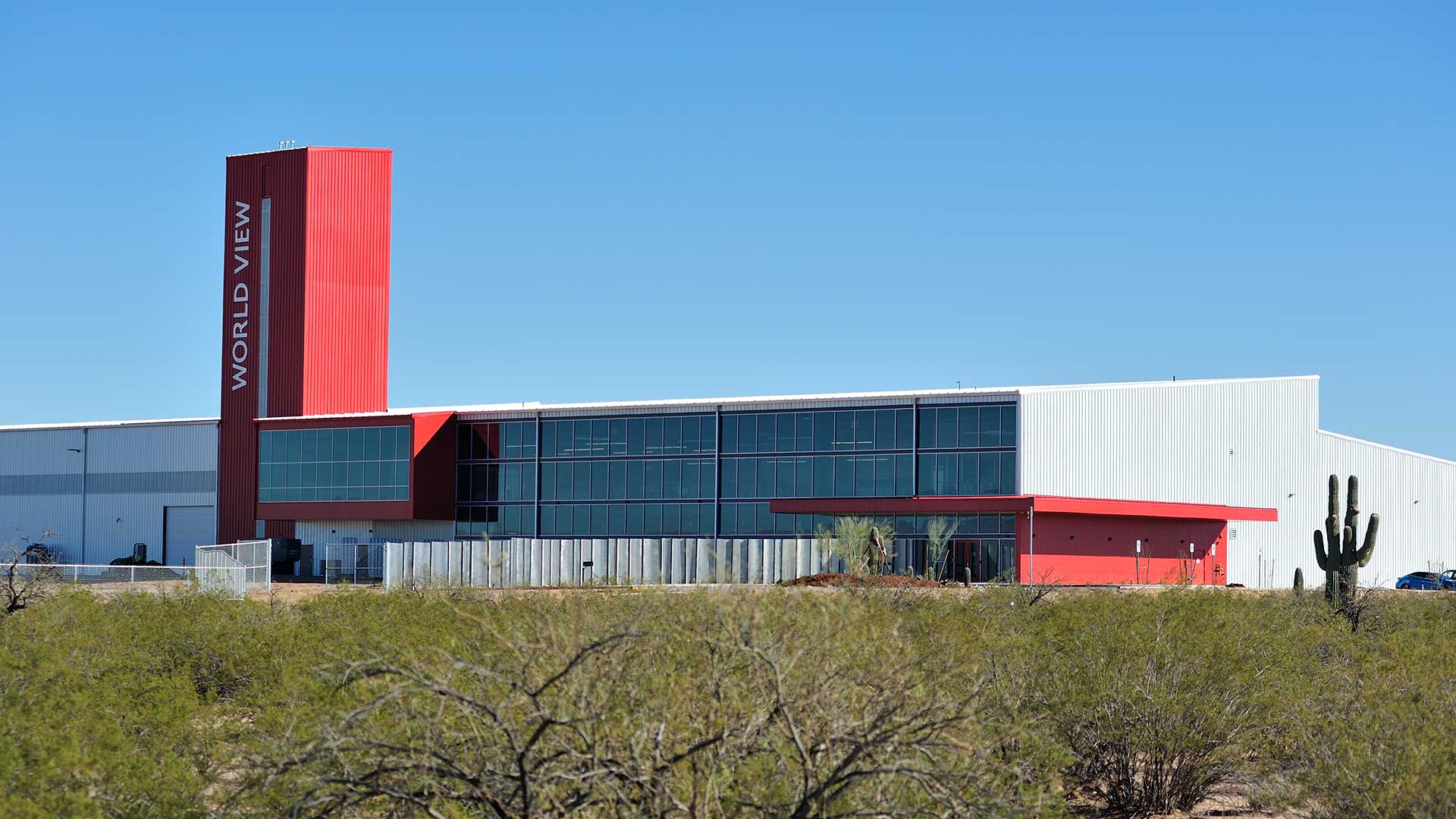 World View headquarters outside of Tucson.
Courtesy World View
Pima County continues to support the near-space exploration company World View Enterprises, despite misgivings from the lone Republican on the Board of Supervisors. The board Tuesday approved a new county lease for the firm, after the original was overturned in court.
WorldView sends helium balloons with scientific instruments into the stratosphere, and hopes someday to send tourists there as well. It leases a county-built facility near the Tucson airport, but had to renegotiate the lease when a court ruled last fall it amounted to a private gift of public money.

World View CEO Ryan Hartman admitted the company is not yet profitable.
"Our revenues don't fully cover the expenses of the business, which is normal for an early growth stage business. On a yearly basis we're clearly cash flow positive because we exist," Hartman said, explaining that the company continues to attract investors.
Supervisor Steve Christy doesn't want the county backing a business that appears to be struggling. "All of the indications with worldview sends a shiver up my spine. It doesn't feel secure, it doesn't feel right, it's, I think, very shaky," Christy said.
Despite Christy's objection, the board approved a new lease with monthly payments starting at $86,000, replacing the original $80,000 payments. But it also specifies lower employment benchmarks for the next 5 years. Since WorldView pivoted away from depending mainly on space tourism, it's now expected to hire just 125 people, not the 400 it originally projected.