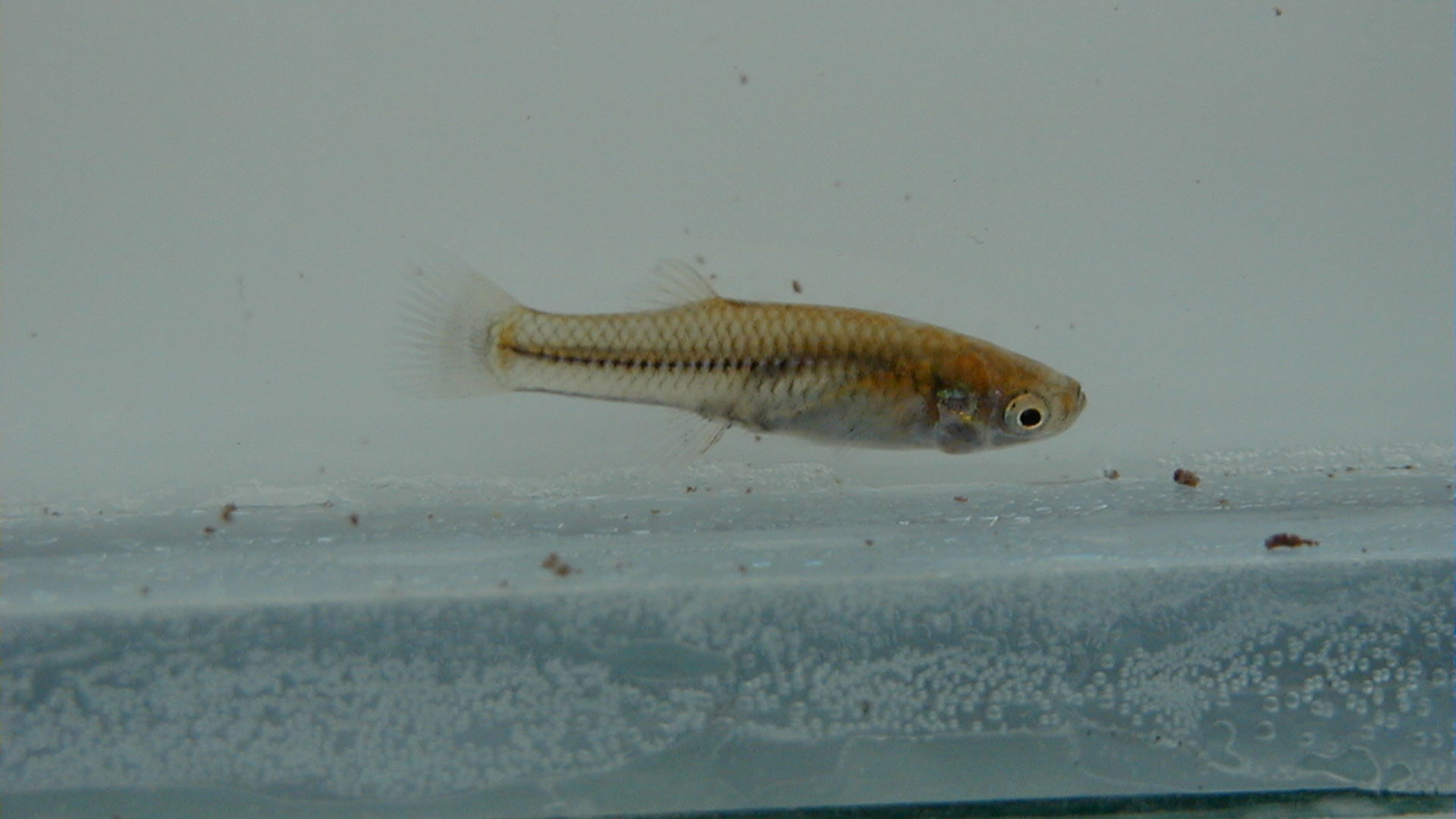 The newly described Rio Concepcion topminnow is found in the Rio Concepcion in northern Mexico. The minnow is related to the Gila topminnow.
Robert C. Vrijenhoek/Monterey Bay Aquarium Research Institute
Scientists officially recognized a new fish Monday with the publication of an article that describes how it differs from other native fish.
The minnow is found mainly in the Rio Concepcion, which is southwest of Nogales, Sonora.
Scientists say the distribution of the Rio Concepcion topminnow appears to be very small.
"The potential threats to the species are just its rarity and — similar to most other native fishes in this part of the country — is the dual threats of loss of water ... and also nonnative invasive species," said Doug Duncan with the U.S. Fish and Wildlife Service.
Duncan said scientists have known about the existence of the cream-colored fish since the 1980s, but until now, have not been able to do the scientific testing to determine that is different than other native fish found in the area.
Scientists hope to do more research on the fish in the coming year.