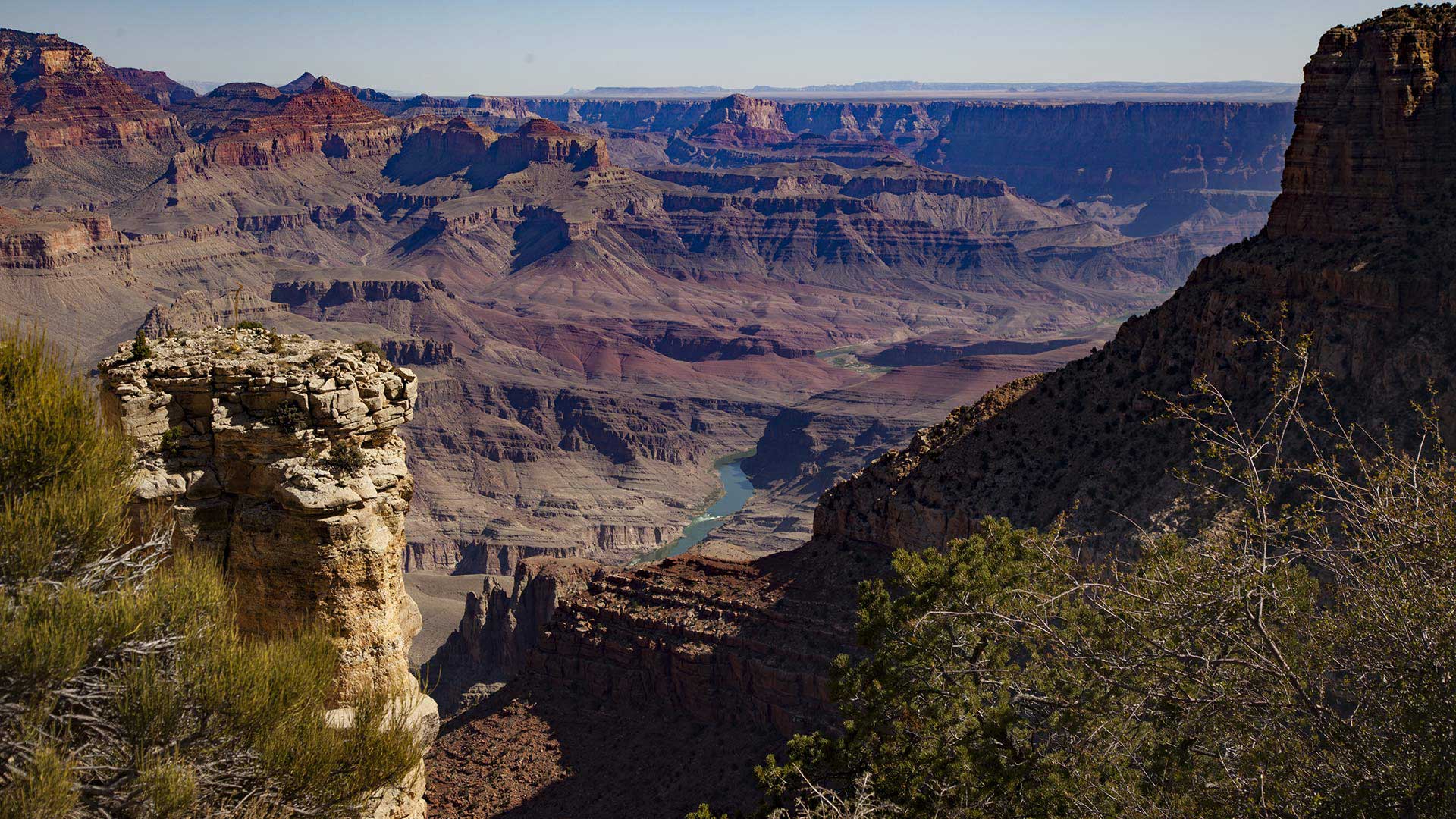 The Grand Canyon.
Vanessa Barchfield/AZPM
The U.S. House of Representatives voted 236-185 to pass a bill banning the construction of new uranium mines on 1 million acres near the Grand Canyon.
The proposal sponsored by U.S. Rep. Raul Grijalva would make permanent a 20-year ban put in place by the Obama administration in 2012.
"This bill is a critical safeguard for the Grand Canyon, one of the most iconic landscapes in the world and the vital Colorado River watershed that supplies drinking water for communities throughout the Southwest," Grijalva said during the floor debate.
Rep. Paul Gosar led the opposition. He argued that allowing uranium mining is a matter of national security. Gosar said the U.S. will become reliant on uranium from Russia and China.

"We ought to be bringing all of that home so we are the entrepreneurs, we are the ones forcing the issue and we are the ones controlling our own destiny," he argued.
As the debate began, the Western Caucus, which Gosar heads, tweeted out a picture of Grijalva in a Russian hat.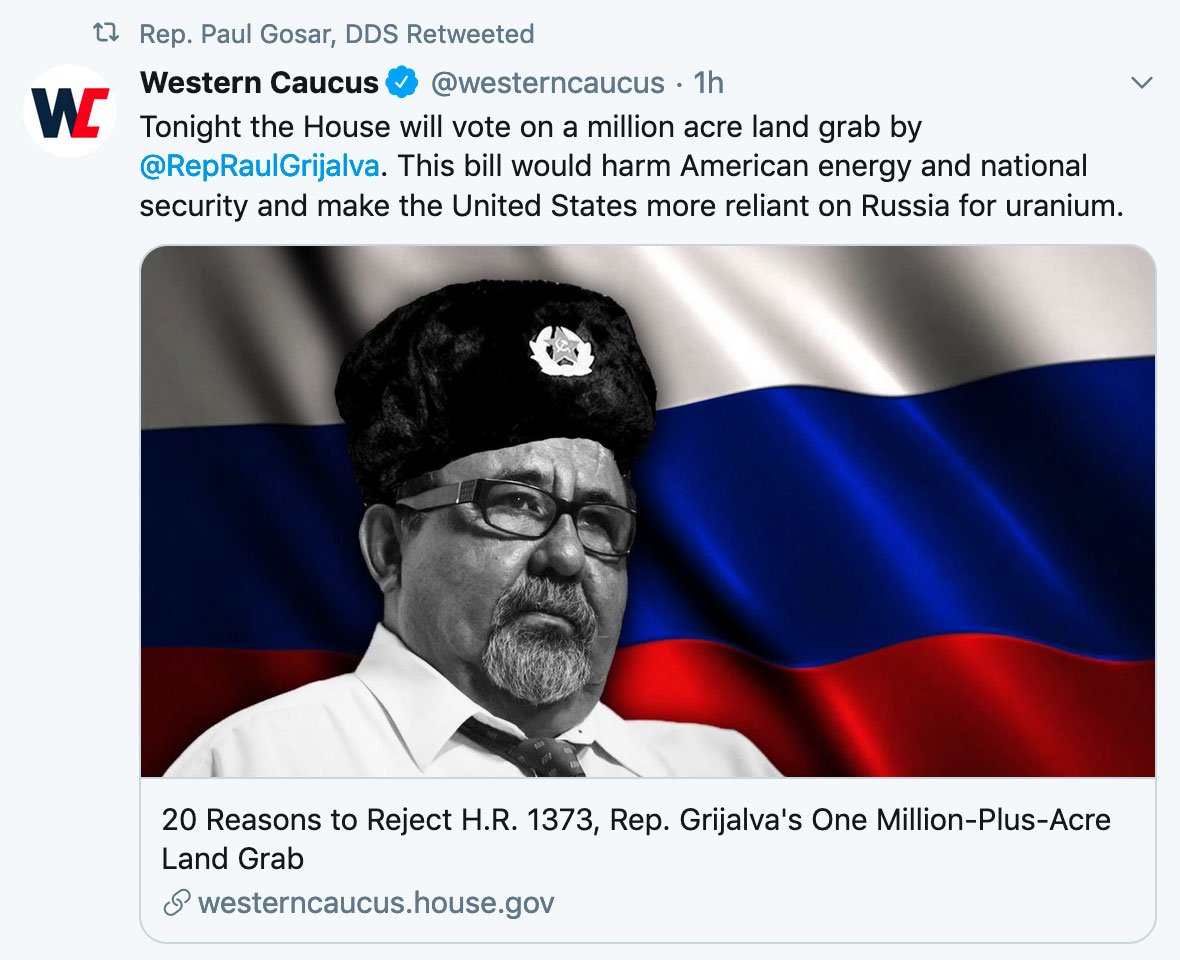 VIEW LARGER The Western Caucus in Congress, headed by Arizona Rep. Paul Gosar, sent this tweet out at the beginning of the debate about banning uranium mining near the Grand Canyon. Rep. Raul Grijalva is the sponsor of the legislation.
Rep. Tom O'Halleran also brought up national security. He is a co-sponsor of the legislation and said Gosar's assertions are wrong.
"Our uranium imports are lower than they have been in 15 years, and Canada, our ally, is our largest supplier along with Australia, another ally," said O'Halleran.
The White House is hinting at a veto of the bill if it makes it to the president's desk.