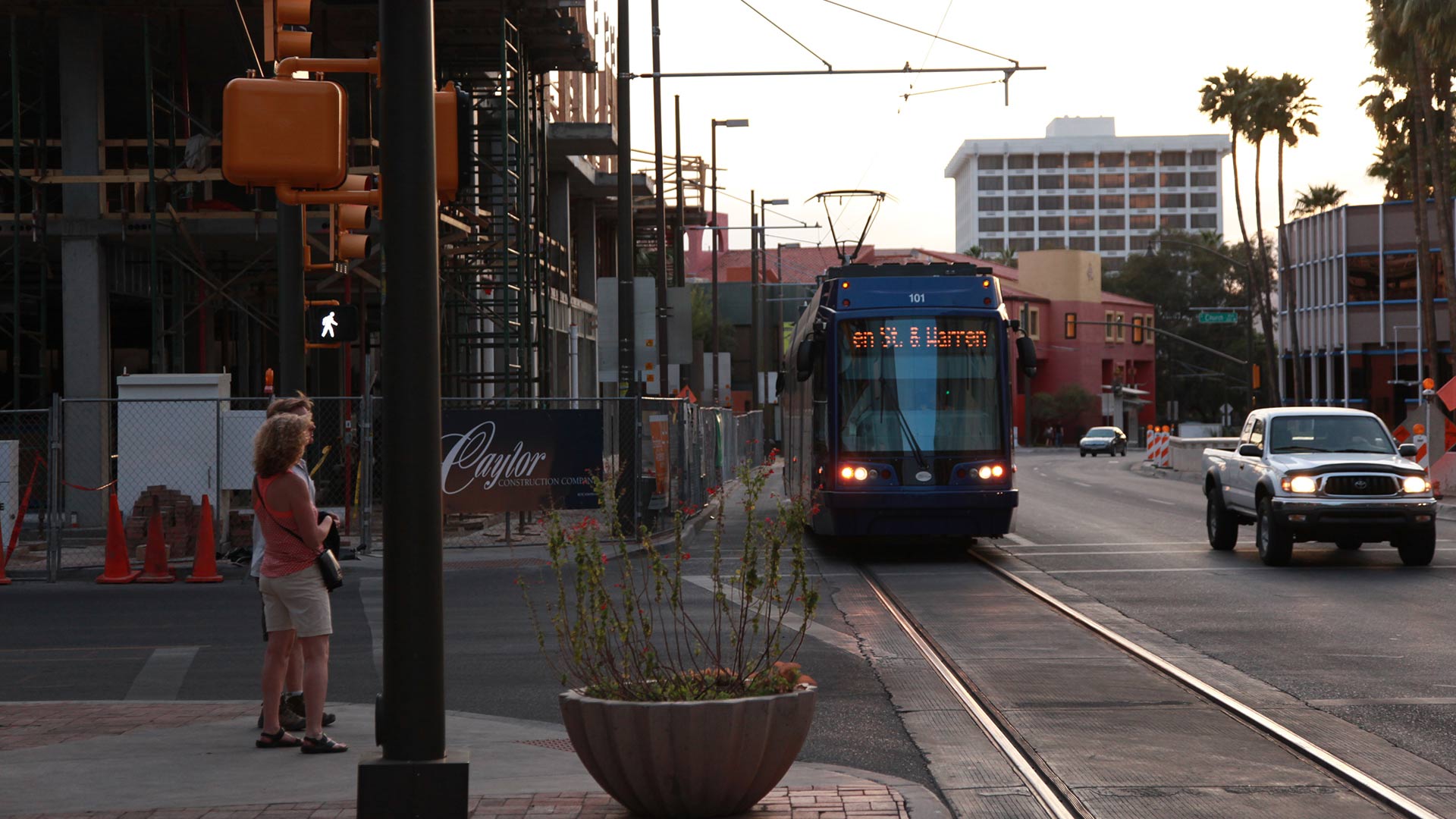 The streetcar on Broadway Boulevard, April 5, 2016.
Tess Salmon, AZPM
A high capacity transit line could one day connect the Tucson International Airport to Tohono Tadai Transit Center near the Tucson Mall.
The cities of Tucson and South Tucson have applied for a grant with the Federal Transit Administration's pilot Transit-oriented Development Program. It would fund planning for the nearly 15-mile streetcar or bus rapid transit project.
The cities are requesting $950,000 from the federal government. The project total is $1.77 million. The planning process would last three years. Jennifer Toothaker, administrator of the planning division at the Tucson Department of Transportation, said the city is hoping to build on the success of the Sun Link streetcar, while addressing accompanying concerns about gentrification.
The streetcar has been credited with raising property values and spurring development along its 4-mile route along North Fourth Avenue, the University of Arizona, and downtown. But not everyone has welcomed the change. Critics say rising property values have pushed people out.
The study path would follow South 6th Avenue to downtown, then north on Oracle to the Tucson Mall. The project is intended to spur mixed-use development along a route that has seen little development activity. Toothaker said the grant will be used to create a plan that's equitable.
"There's that kind of challenge when the market has its way and it does its thing, it can lead to situations where gentrification and displacement are happening and what we're trying to do is get ahead of that," she said.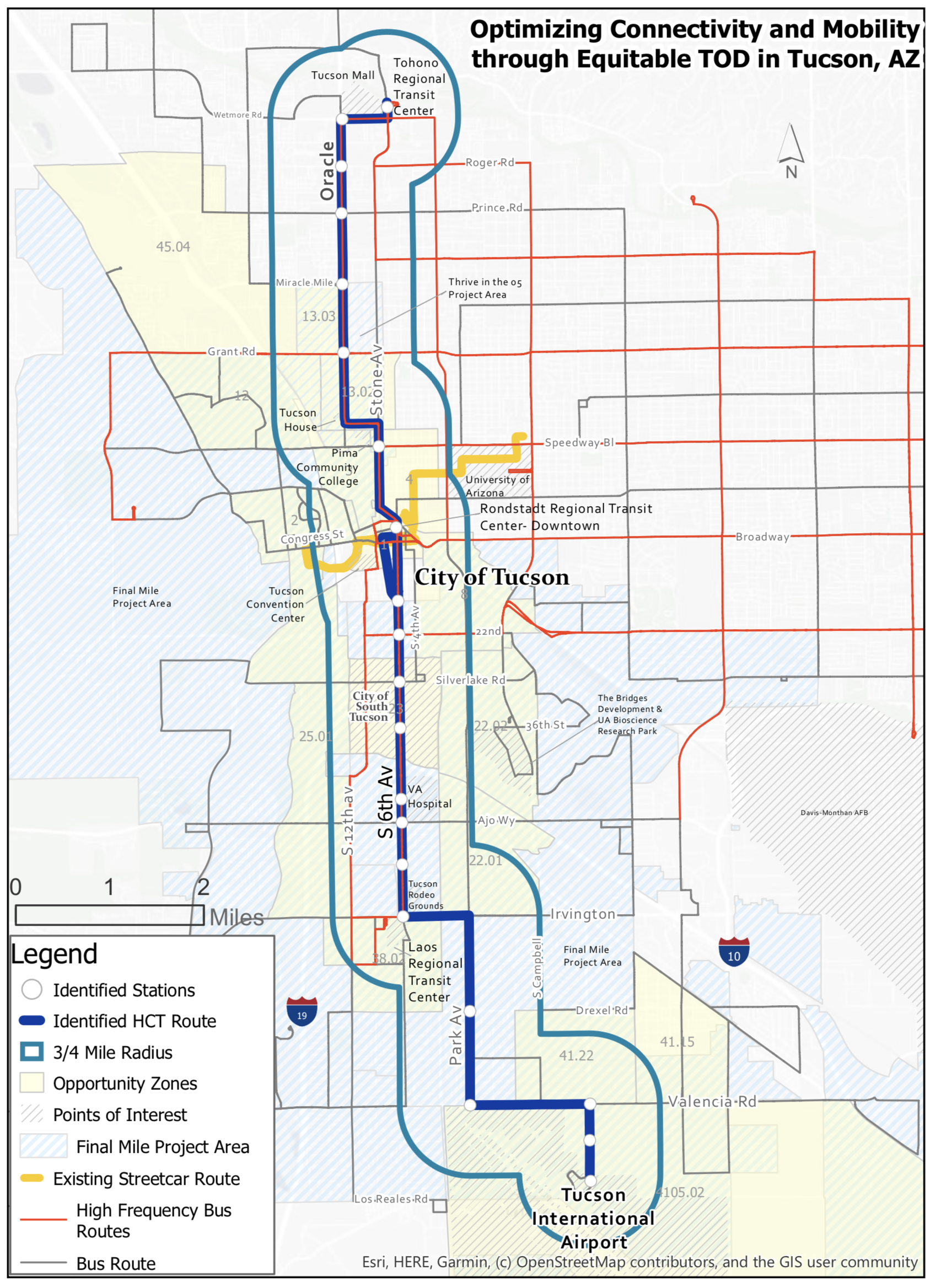 VIEW LARGER The conceptual corridor for a new streetcar or bus rapid transit line that would be studied as part of a proposal to the Federal Transit Administration.

City of Tucson
The planning process includes studying the areas up to three-quarters of a mile from the route, and looking at how dense development would affect residents currently living in the area.
"How can we bring in these great technologies that help us move around better without destabilizing or doing things that hurt our communities?" she said. "We want to do it right."
Valley Metro used a similar grant to plan for the Tempe streetcar, which is slated to open in spring 2021. Funding went toward developing a special infill incentive district to encourage housing and businesses that aren't reliant on cars. Many of the areas along Tucson's route have similar incentives.
"These carefully planned mixed-use developments are the key to healthy cities," said Senator Martha McSally in a letter in support of the cities' proposal. Representatives Tom O'Halleran and Raúl Grijalva are also supporting the project.
Toothaker says the plan could be ready in time to make it on the ballot when the Regional Transportation Authority seeks an extension.