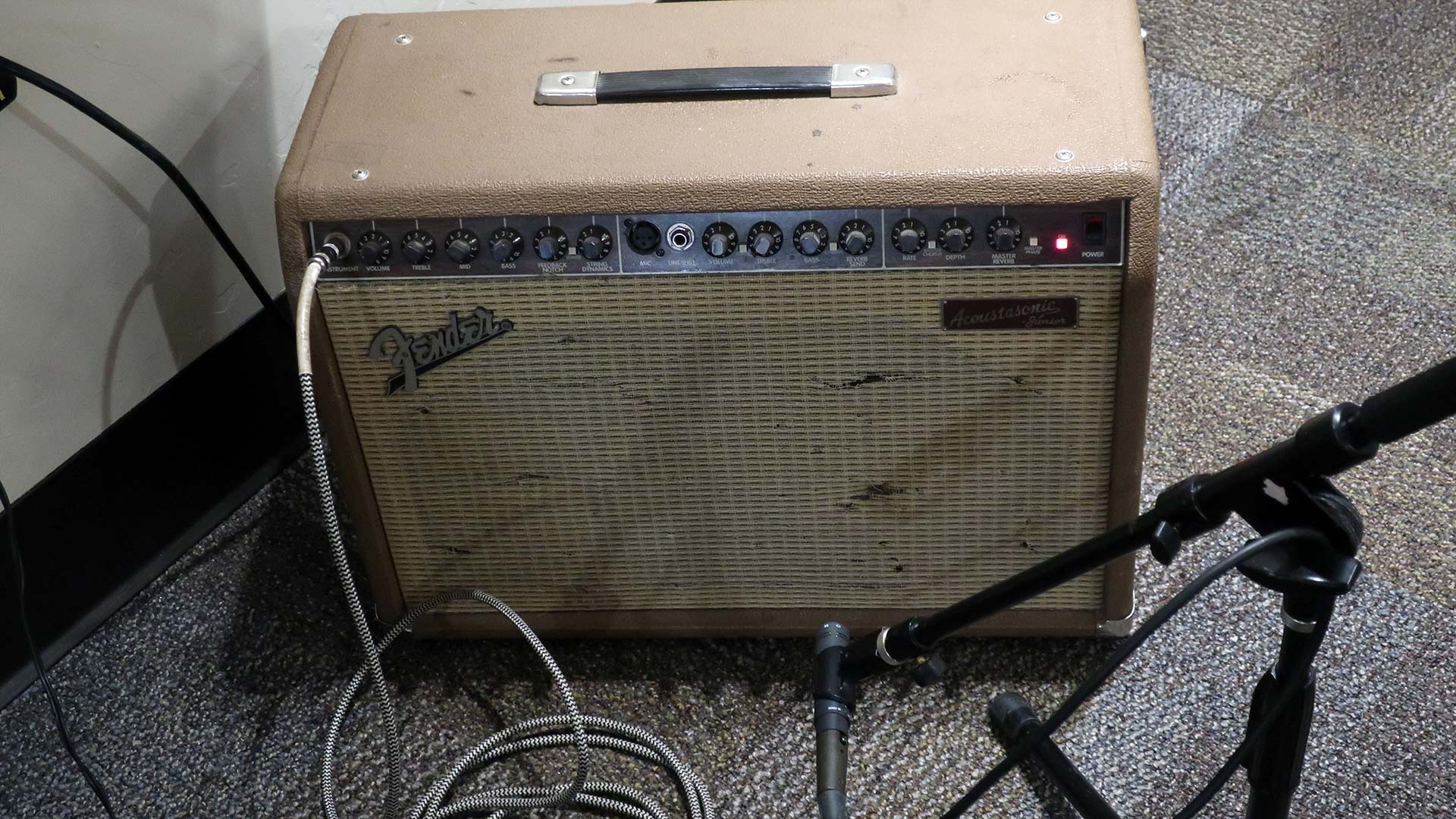 Gabrielle Pietrangelo's trusty guitar amp.
Mark McLemore / AZPM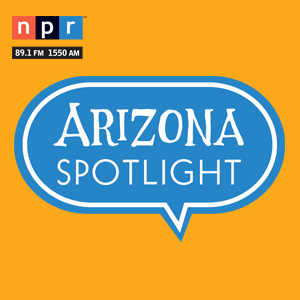 Featured on the December 19th, 2019 edition of ARIZONA SPOTLIGHT with host Mark McLemore:
Tony Paniagua speaks to a Tucson resident who goes to California every December to take part in one of America's most famous annual events. Bob De Armond has been decorating floats in the New Year's Day Rose Parade for more than 40 years, a tradition that he says has changed his life.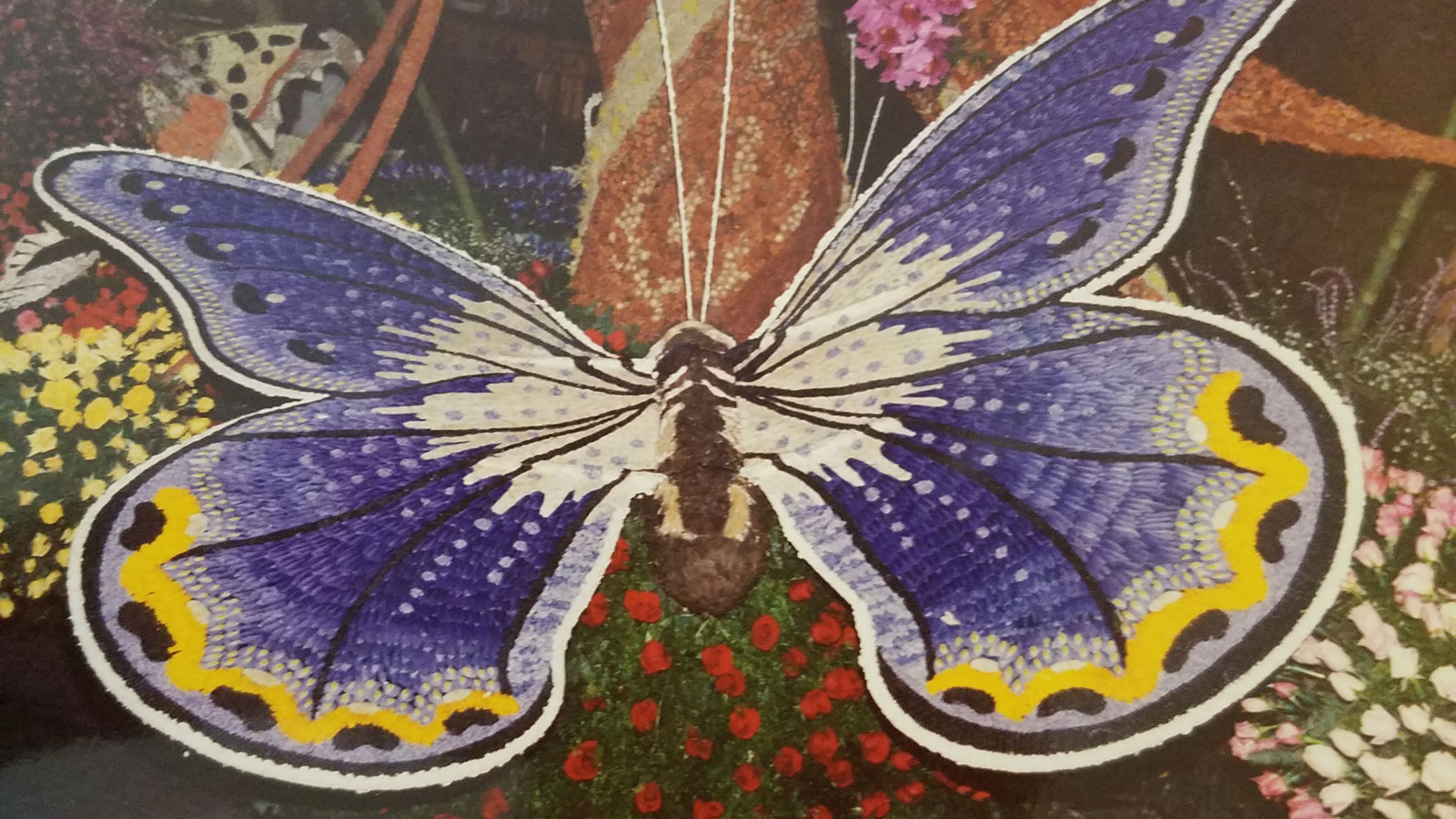 It can take hundreds of collective hours by volunteers and other people to complete each float for the Rose Parade.
Bob De Armond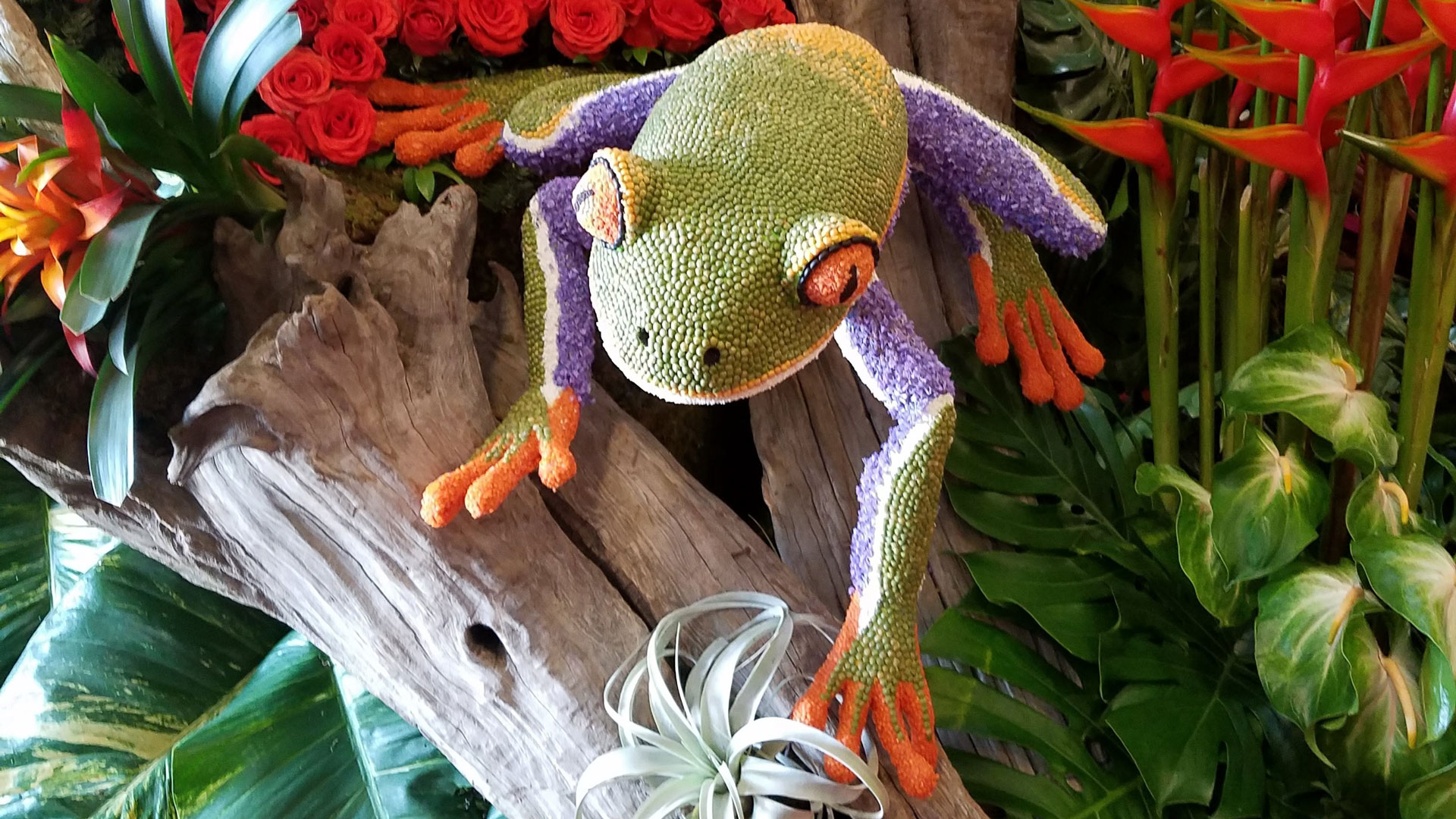 This frog for a Rose Parade float is made from thousands of peas, lentils and other natural products, as required by the rules.
Bob De Armond
"Canvas of Clay", as seen on Arizona Illustrated.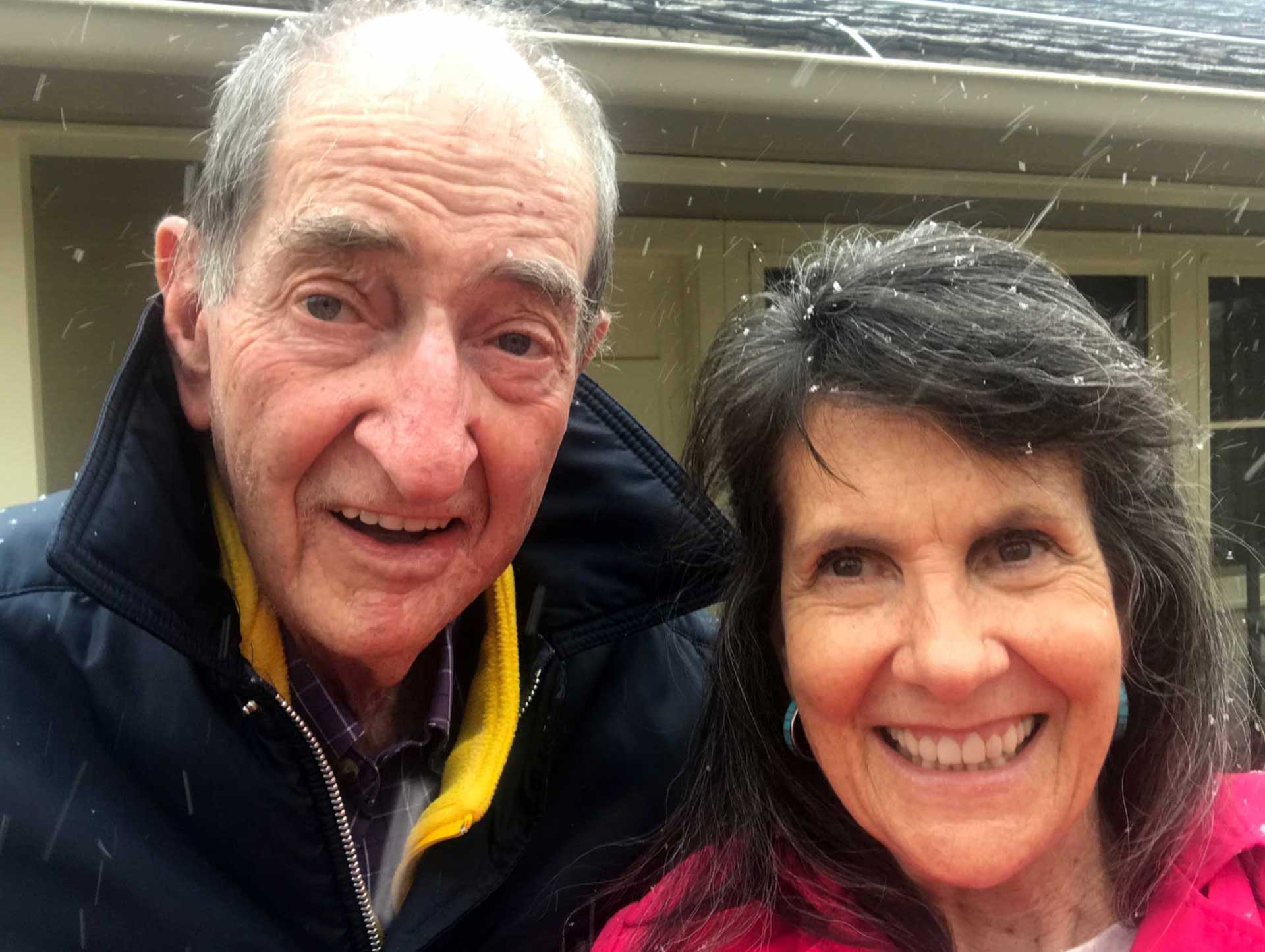 Larry Schnebly and daughter Lisa Schnebly Heidinger stop to take a selfie as the snow begins to fall on the grounds of Mammoth Hot Springs Hotel and Cabins.

Courtesy Lisa Schnebly Heidinger
And, a new Spotlight Session features Tucson singer / songwriter Gabrielle Pietrangelo. She shares exclusive performances of songs from her 2019 7-song release On My Way Back Home, music that was inspired by a healing journey.
Listen to the songs:
Gabrielle Pietrangelo - vocals & guitar
Songs: What the Darkness Knows / Rise Again / On My Way Back Home / Listen to the River
Recorded and mixed by Jim Blackwood in the AZPM Radio Studio on 12-2-2019.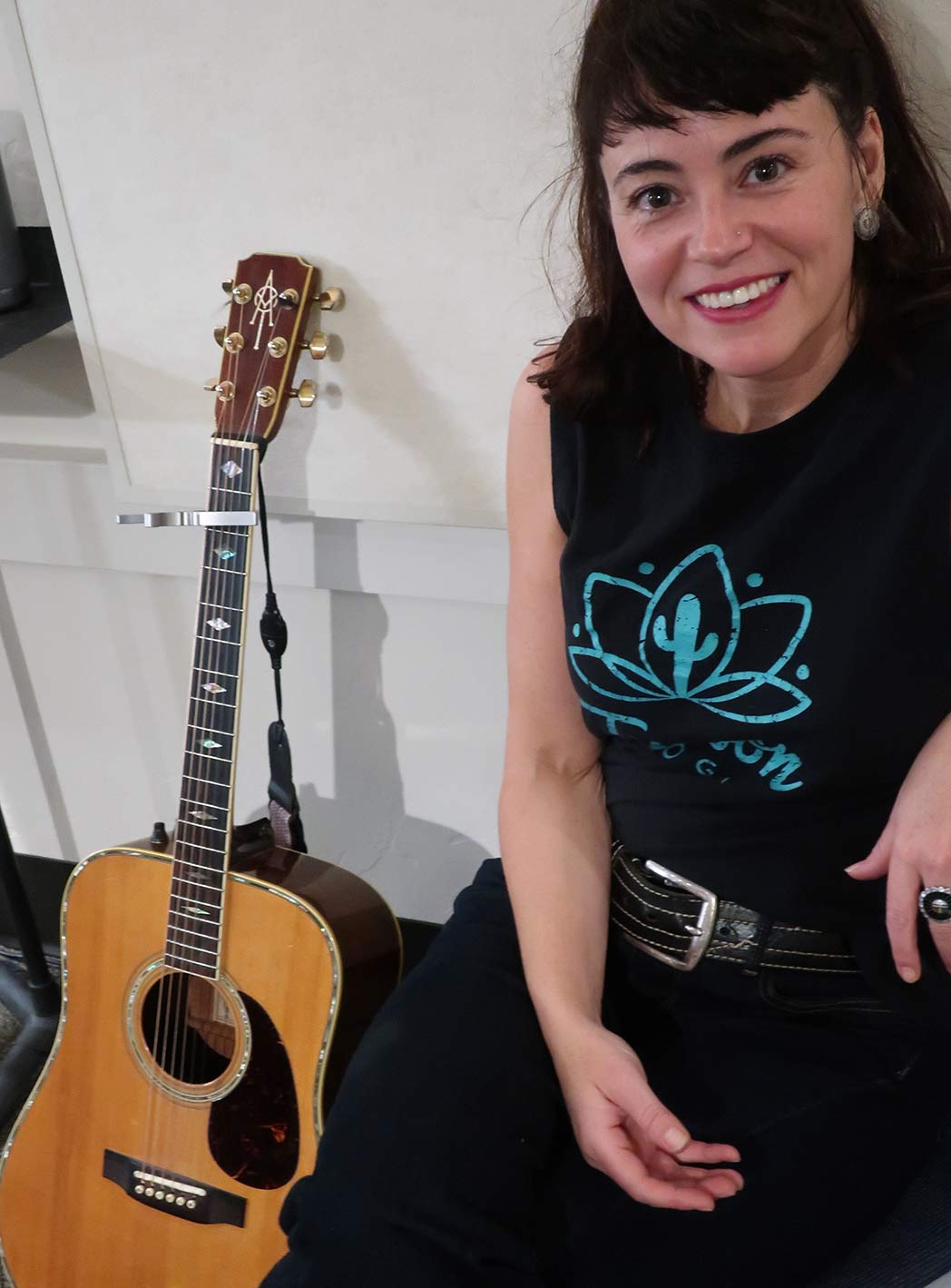 Gabrielle Pietrangelo in the AZPM Radio Studio.
Mark McLemore / AZPM