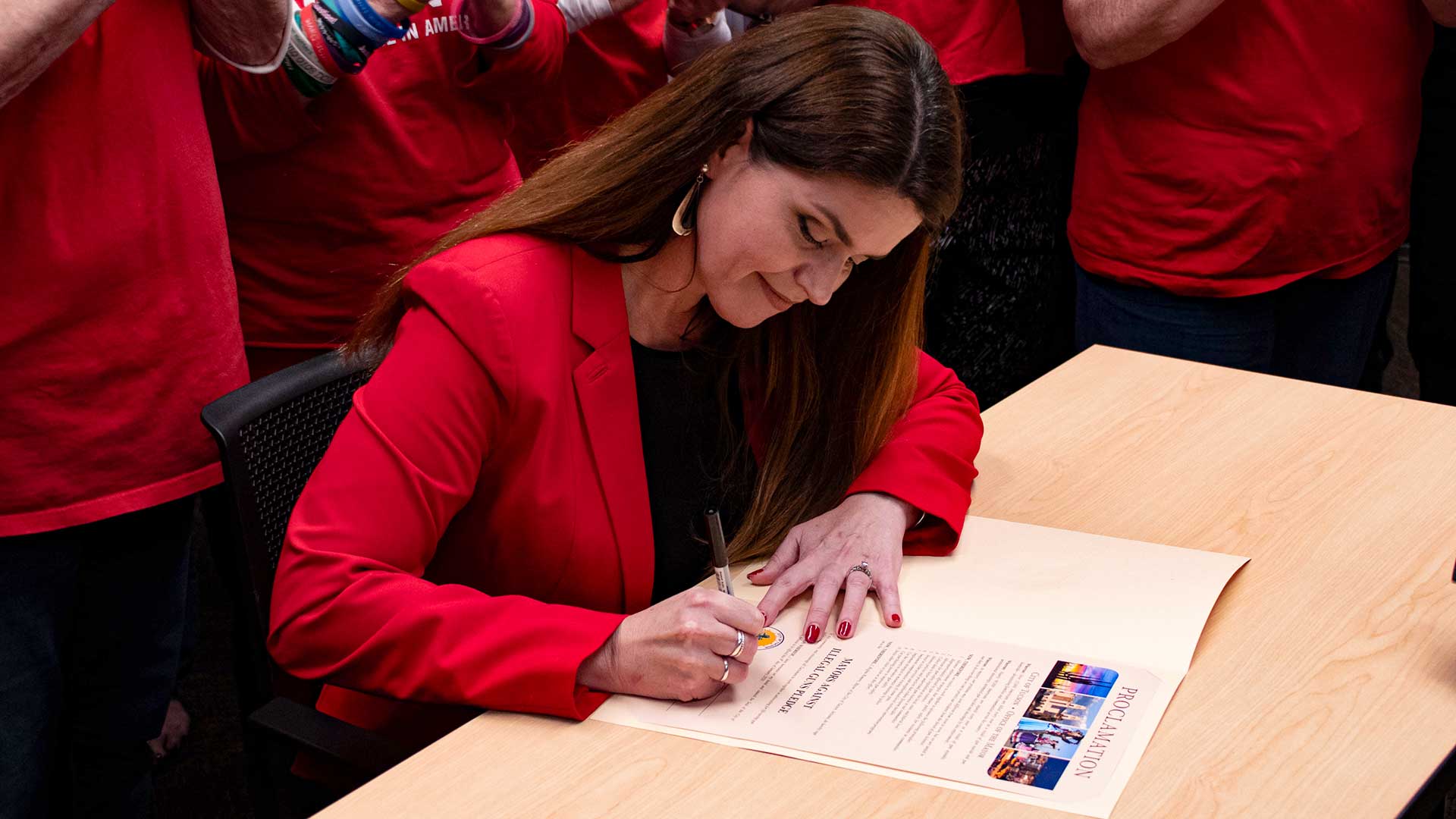 Tucson Mayor Regina Romero creates a task force on gun violence Jan. 9, 2020. She also joined the Mayors Against Illegal Guns.
Christopher Conover/AZPM
In her first news conference as mayor of Tucson, Regina Romero created a task force on gun safety and violence prevention. She said the task force will be made up of community members representing many different groups.
"I will be tasking them with helping me identify what actions we can take at the local level to promote community safety and reduce gun violence in our city," Romero said.
The mayor cited a Harvard study that shows Pima County has the highest number of gun violence deaths per 100,000 residents among Arizona's three most populous counties.
Romero said she has specific things she wants the task force to focus on.
"This includes promote public awareness and advance education, promote strategies that ensure public safety for residents and communities disproportionally affected by gun violence," she said.
Romero also joined the Mayors Against Illegal Guns, a national bipartisan group of city leaders working to end gun violence.