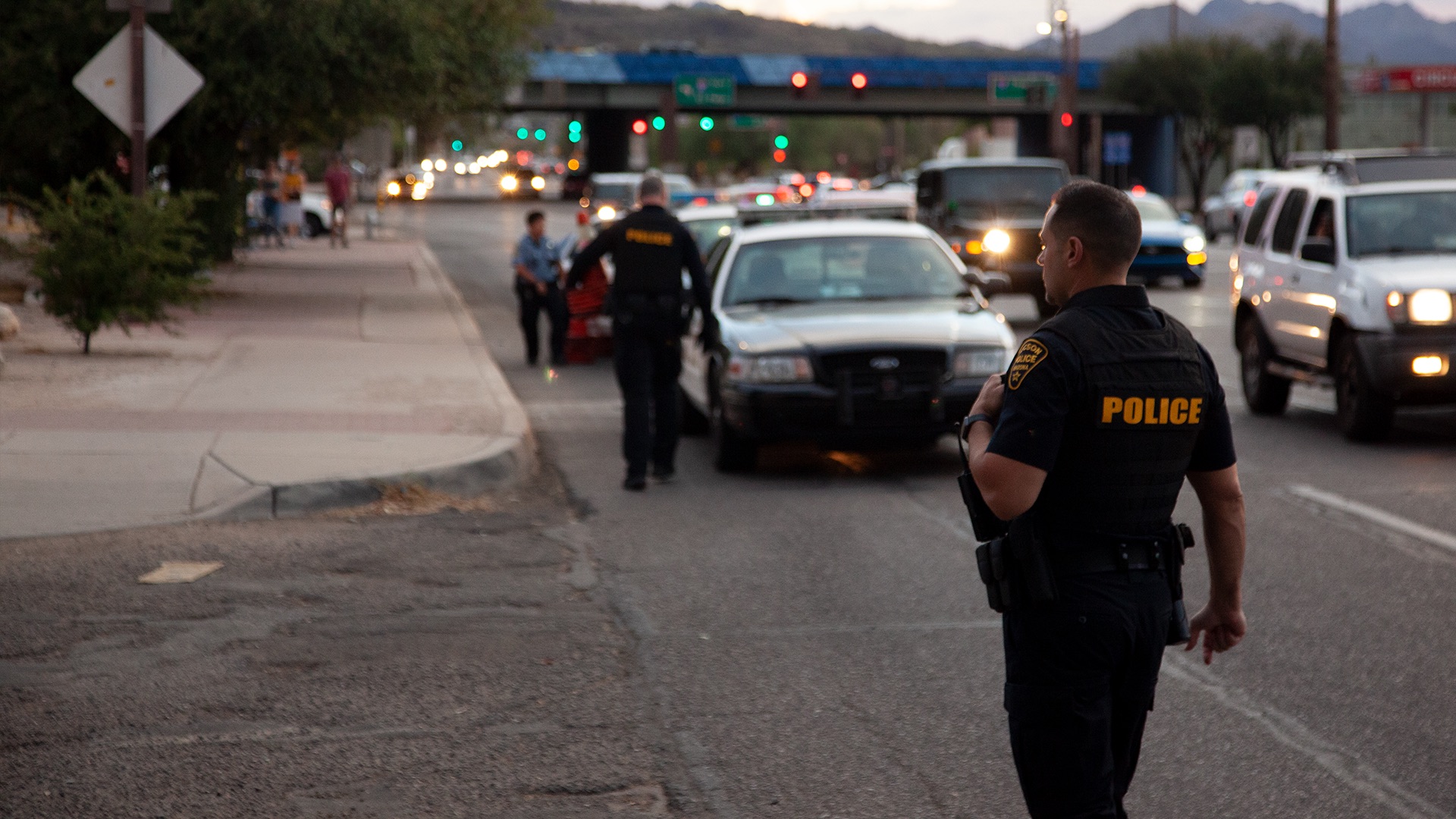 Police officers in downtown Tucson on June 24, 2022.
Gage Judd/AZPM
The U.S. Department of Justice is awarding $2 million to the city of Tucson to help with community initiatives to lower gun violence. The funding comes from a historic $100 million investment from the Department and the Bipartisan Safer Communities Act.
Mayor Regina Romero announced that the funding will be used to assist the Tucson Police Department with existing gun violence prevention efforts.
The grant will be used to bolster the Tucson Police Department's Place Network Investigations Board and create a Special Services and Innovation Bureau that will address mental health, substance misuse, homelessness and violent crime reduction.
Homicide Survivors, Inc. and the University of Arizona School of Government and Public Policy will also partner with the city to use grant funding to build outreach programs and research its success.