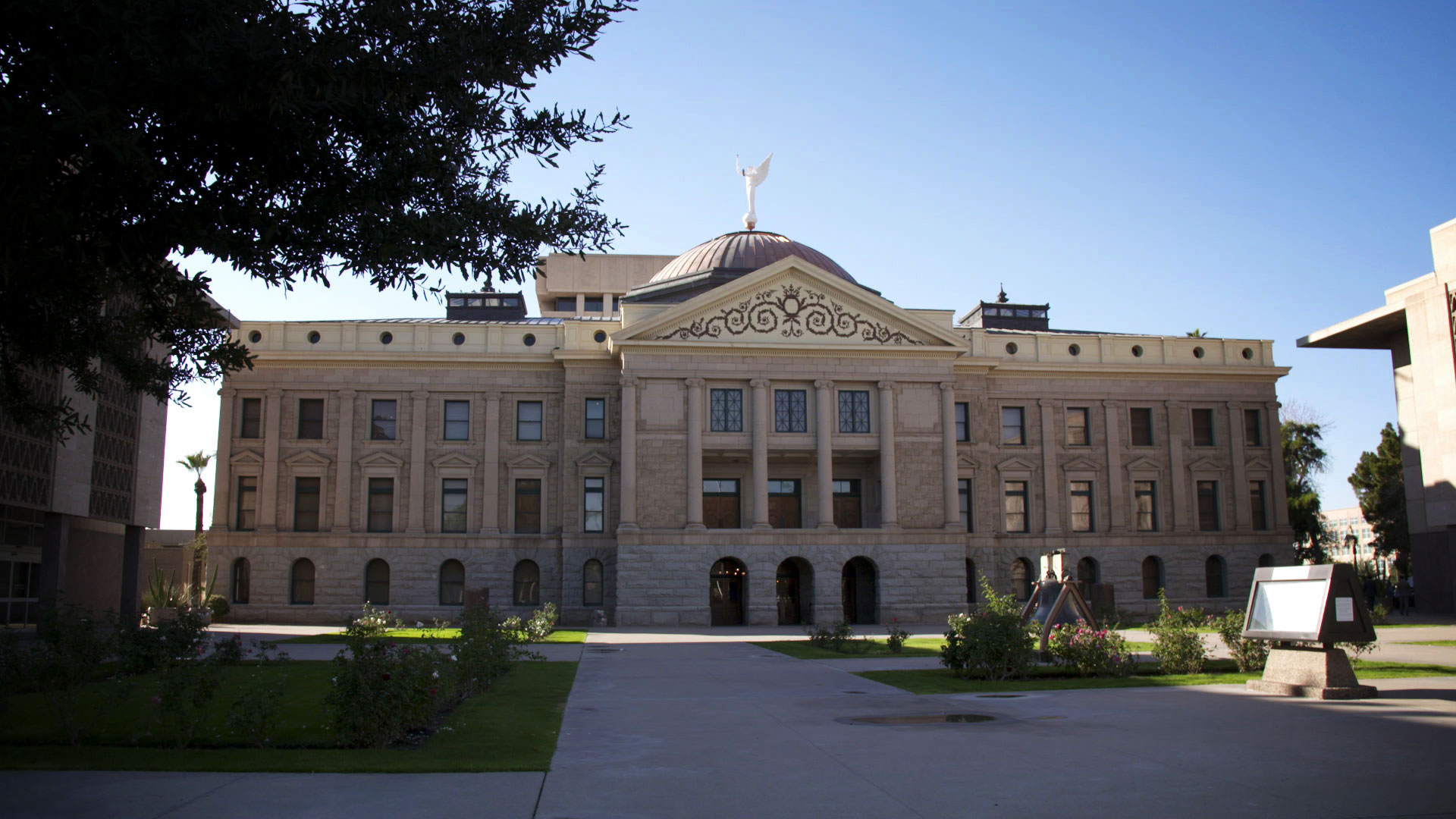 The Arizona State Legislature in Phoenix.
Steve Riggs/AZPM Staff
The Arizona Legislature plans to pass a baseline budget and bills to keep state agencies running before hopefully adjourning by the end of the week due to the COVID-19 pandemic. It will scrap work on any legislation not deemed essential.
House Speaker Rusty Bowers told members on Monday that, in addition to the budget, he wants to pass 26 bills. He said most of them are just to keep agencies operating.
"Anything that has or entails any floor debate or anything, we're just pushing it off. We look forward to coming back, hopefully soon. But it will give time to see how the state is functioning getting out the kits and getting numbers and the hospitals preparing for what may occur," said Bowers.
Legislative leaders are also making arrangements to allow members to vote from their office or other remote location if they need to be isolated for health reasons.
Bowers said he hopes the Legislature will return to work to deal with other issues at some point in the not too distant future.
Public galleries for the Legislature were closed last week for health reasons. This week, committee meetings were canceled after the Centers for Disease Control recommended people should not meet in groups of 10 or more.
One bill that could be dealt with is extending social services for those who lose jobs due to the virus outbreak. Gov. Doug Ducey said during a briefing Monday afternoon he will work with the Legislature and the federal government to protect Arizona residents.