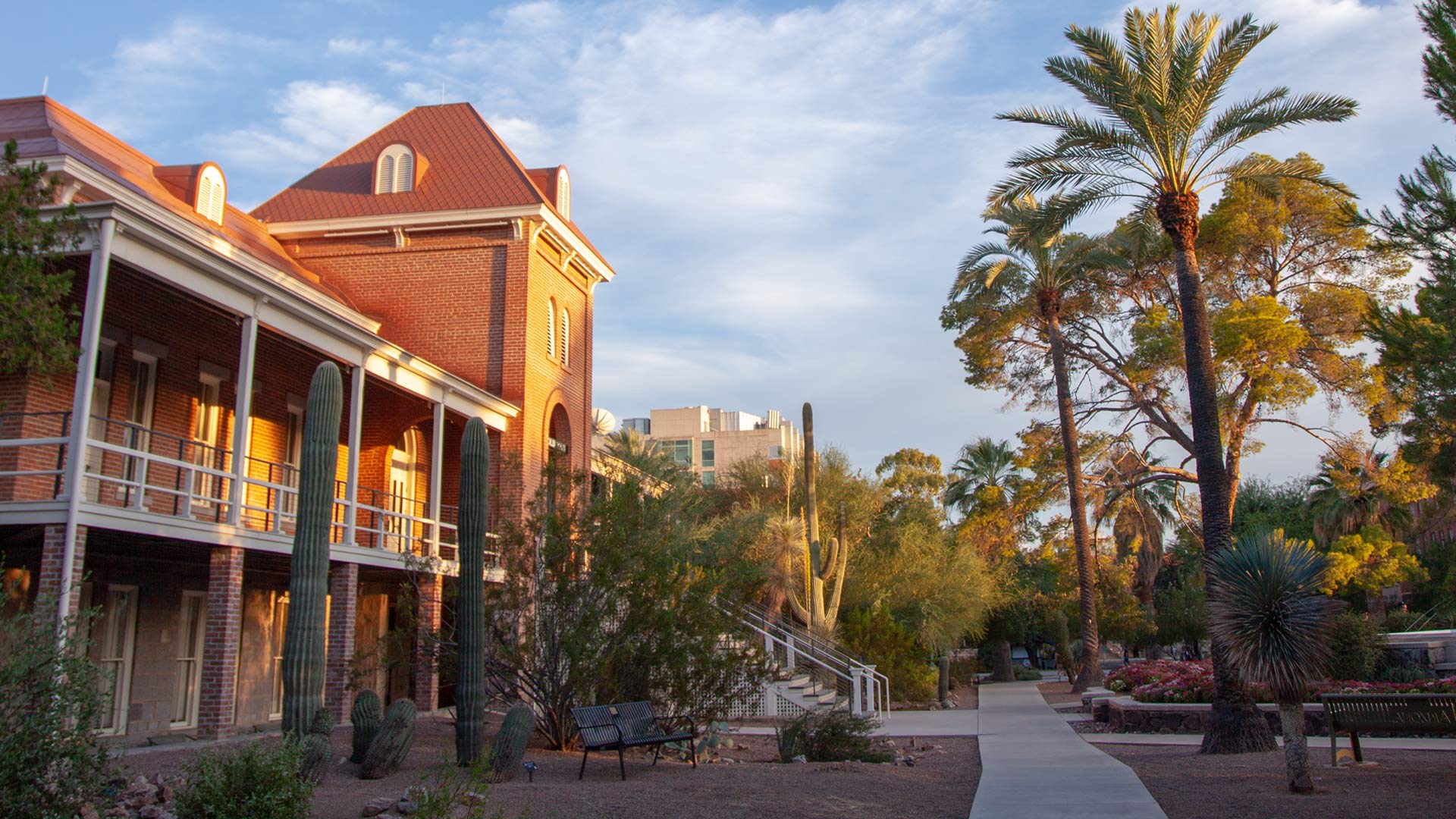 The west facade of Old Main on the campus of the University of Arizona. From August, 2019.
AC Swedbergh/AZPM
The University of Arizona campus is quiet, with classes moved online amid the coronavirus outbreak and students sent home. But faculty and researchers are hard at work in the fight against the pandemic.
Betsy Cantwell, Senior Vice President for Research and Innovation, said in a conference call on Thursday that the university has mobilized resources across 14 colleges in its efforts.
Those range from making test kits, using 3D printers to make masks and ventilators, researching why the elderly are most susceptible to severe symptoms, and running the Arizona Poison and Drug Information Hotline, which members of the public can call with questions about coronavirus.
"Our work has kept patients from inappropriately flooding emergency departments and overloading our very fragile health care system," said UA President Bobby Robbins.
The university is also opening its now vacant dorm rooms for health care workers that either need to self quarantine or just need a place to rest.
"Even before this pandemic started, 50% of health care workers were feeling burnout. You can only imagine what that is now," said Robbins.
Approximately 500 students remain in dorms. Those students will be in different dormitory buildings than those open to health care workers.
One area the university is not getting involved in is a race for a vaccine.
"There are a number of pharmaceutical companies that have developed vaccines that are currently going through phase one testing," said medical school Dean Michael Abecassis. "We would be so much behind them that it wouldn't make sense to be in that space."
As of Wednesday, four members of the UA community had tested positive for coronavirus.
The Arizona Poison and Drug Information Hotline can be reached 24 hours a day, seven days a week at 1-1-800-222-1222.