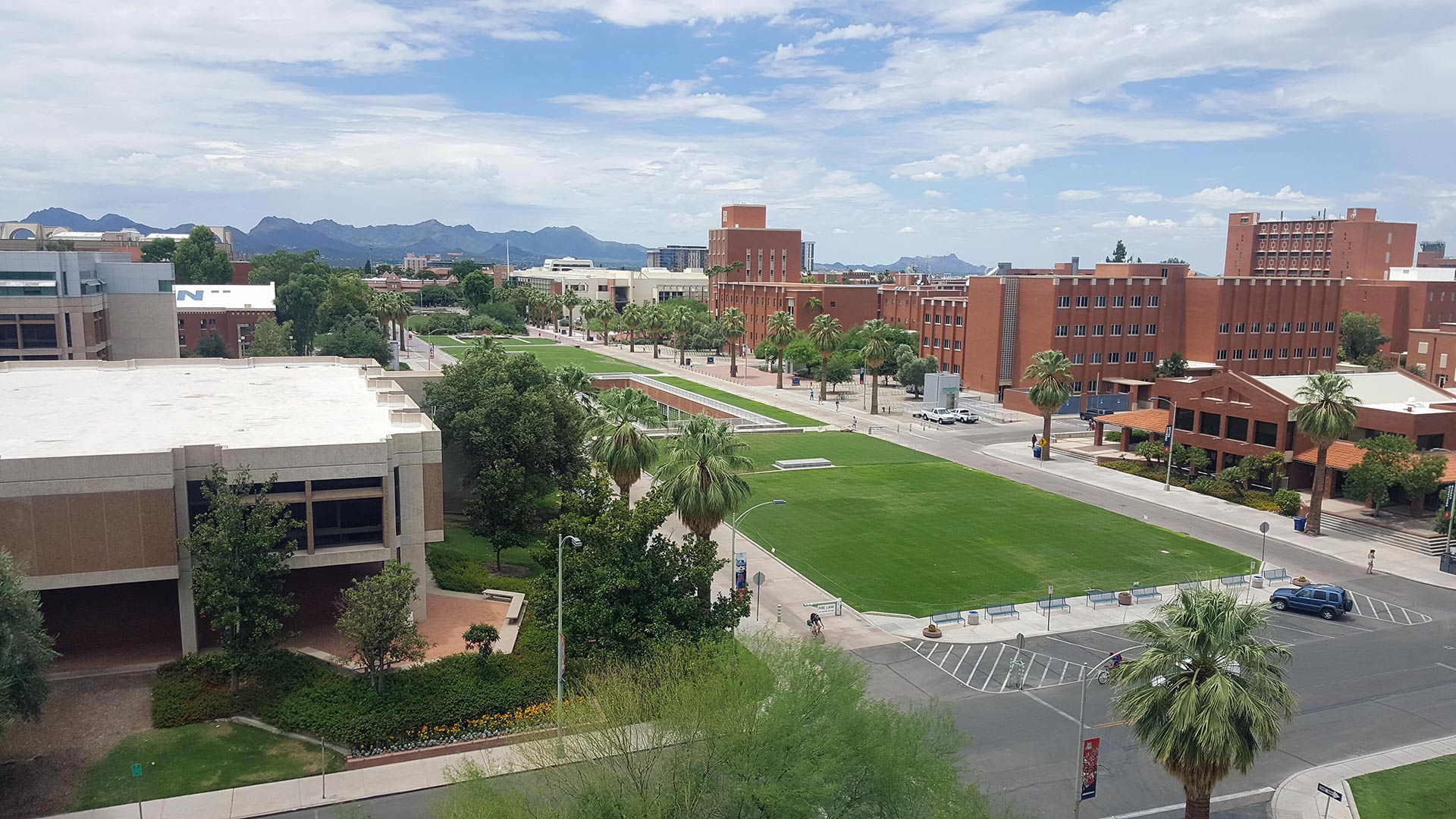 The University of Arizona campus.
AZPM
The COVID-19 pandemic could mean changes in student enrollment at the University of Arizona, which affects the school's bottom line.
Forty percent of University of Arizona students come from out of state, and within that group, 15% are international students. Those students pay more for tuition each semester than in-state students.

"Our net tuition revenue is derived greatly from out-of-state and international students so we're going to have significant shortfalls in the projections of what we are going to have from tuition revenue," UA President Robert Robbins explained on a town hall phone conference Thursday night.
Part of the concern is nobody knows when travel restrictions will be lifted. Robbins also said it is possible out of state students and their families will not want to return to Arizona for the fall semester.
The university has moved all classes online for this semester and the first semester of the summer.
University officials said they will determine whether or not there will be in-person classes in the fall no later than June.
International students also face the added hurdle of student visas, which may not be processed quickly enough due to reduced staffing and closures of embassies.