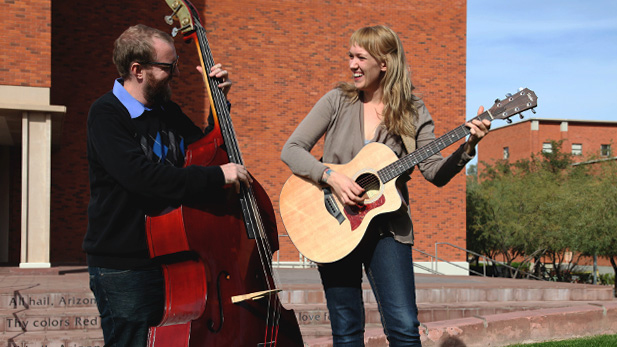 Bassist Fen Ikner and singer / songwriter Kaia Chesney on the U of A Campus (PHOTO: Yael Hendel)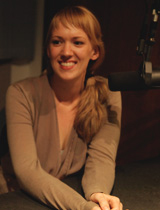 Kaia Chesney (PHOTO: Yael Hendel)
Singer, songwriter. and guitarist Kaia Chesney possesses a serene, honey-flavored voice and a surprising amount of poise for her 23 years.
She spent the last five years performing in Southern Arizona alongside an array of local bands before stepping out on her own with an album of her own songs and a tour. Kaia visited the AZPM studios to play us some music, accompanied by Fen Ikner on bass and harmonies.
Listen:

Kaia and Fen have a performance coming up at the downtown venue Solar Culture on Wednesday, December 7th, which also features David Bazan.
Here is an exclusive bonus track recording during Kaia Chesney's Spotlight Session, called Thirsty...
Listen:

Music for the Spotlight Session series is recorded and mixed by Jim Blackwood in the Arizona Public Media Radio Studio.