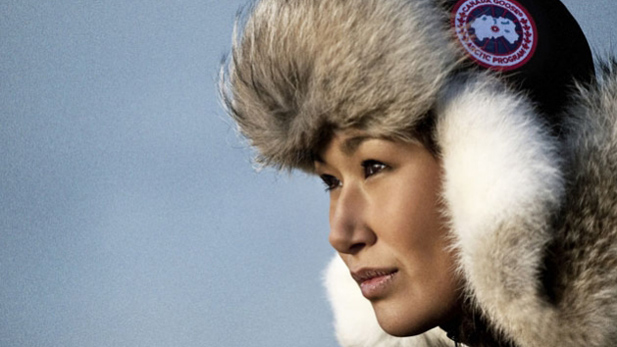 Nive Nielsen's website contains this capsule biography:
"If you got a team of the greatest children's book writers in the world together, they couldn't invent Greenlandic folk pop singer Nive Nielsen. In her case at least, band bios are simply stranger than fiction. A few facts about her: The first concert she ever played was for the queen of Denmark on national television; she acted in the Hollywood movie The New World starring Colin Farrell; and she actually is Inuit — well, Inuk — an indigenous Greenlander. Also, it's daylight all summer where she lives."
Listen to the interview:
Listen to the complete Spotlight Session - 4 songs by Nive Nielsen, featuring Howe Gelb:

Songs:
Rock 'n Roll for Abner Jay / Grandma Marie / Walking / In My Head
Recorded, mixed, and mastered by Jim Blackwood with assistance from Jamison Waddell.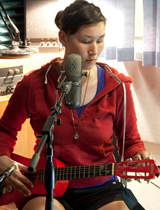 (PHOTO: Jamison Waddell)
"A few more facts: She plays a little red ukulele in a band called The Deer Children with her boyfriend, multi-instrumentalist _"Cowboy Jan." _She writes songs about love and reindeer and forgetting to make coffee. She won an IMA independent music award in the U.S., worked with Howe Gelb and John Parish and friends from such indie royalty outfits as The Black Keys and Wolf Parade."
"What's even more surprising is that her fanciful back story is matched by her own ability to tell stories or sometimes just hint at them with her warm, reedy voice. Sometimes she sings out with and old-timey quaver; sometimes she sings in a soft, childlike murmur. The songs themselves are straight out of a storybook that never was. They could be from anywhere, and they are hard to place in time."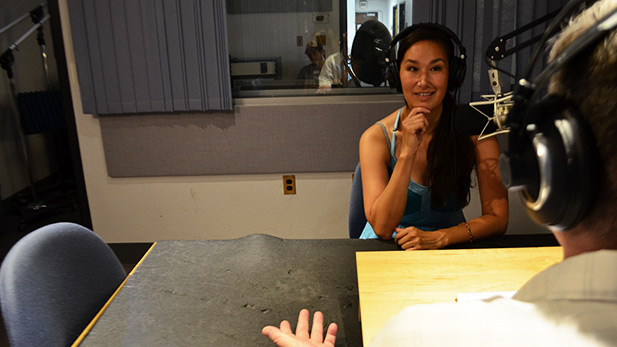 Nive Nielsen during a visit to the AZPM studios a few months ago.

Maria Inés Taracena, AZPM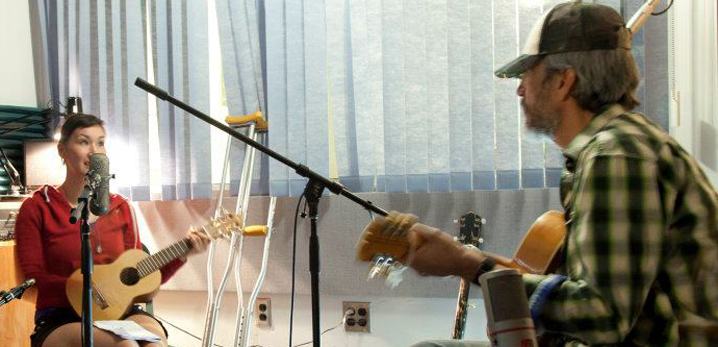 Nive Nielsen and Howe Gelb in the AZPM studio

Jamison Waddell