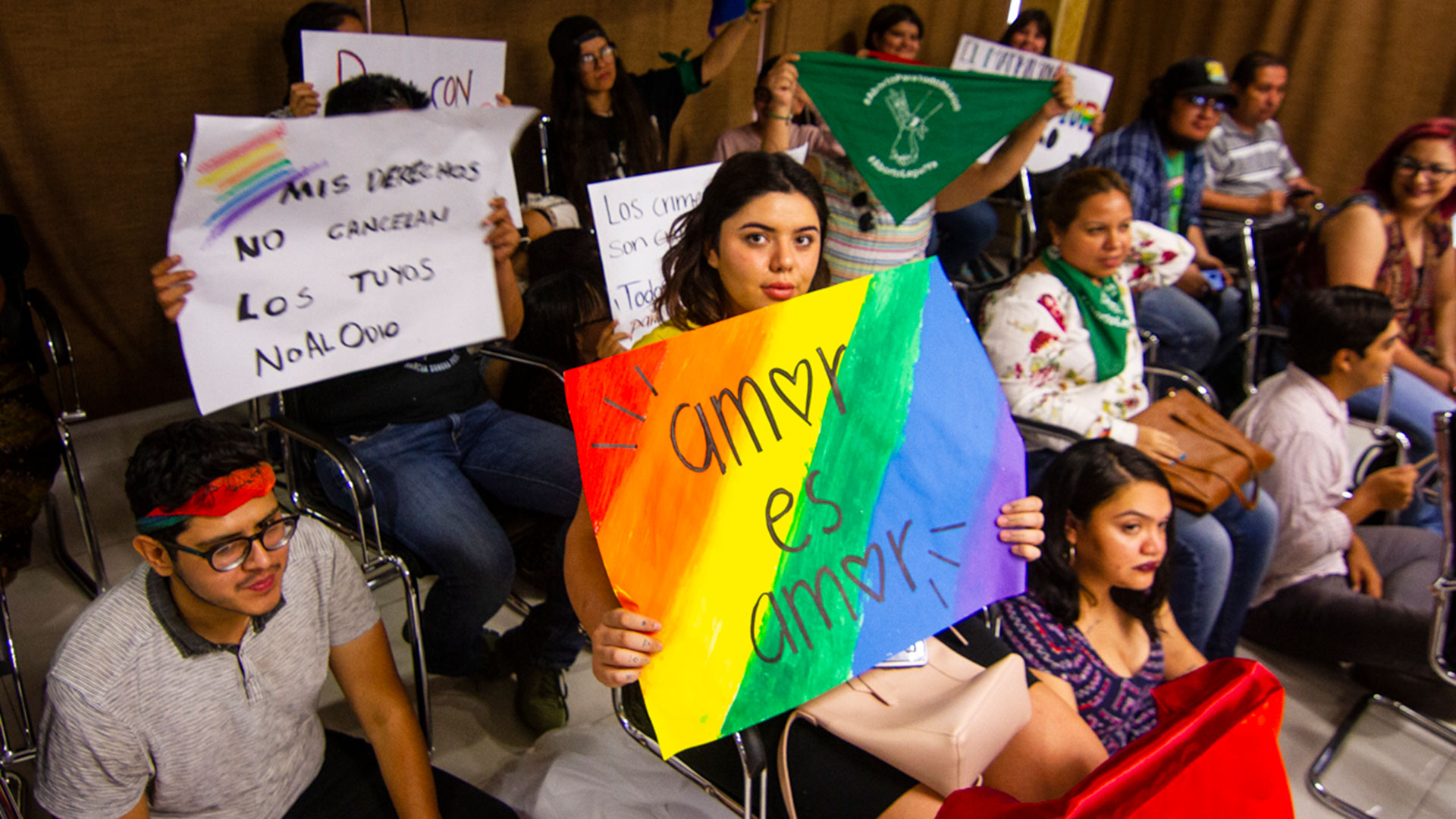 VIEW LARGER Dozens of supporters of the reform measure showed up to the hearing where it was introduced in 2019. The sign in the center reads, "Love is love."

Murphy Woodhouse/Fronteras Desk
A coalition of LGBTQ groups is pressuring the Sonoran congress to take action on marriage equality reform.
Community representatives delivered a letter to congressional leaders Tuesday that said the state's current prohibition of same-sex marriages is unconstitutional and violates human rights. Sonoran law defines marriage as the "legitimate union" of a man and woman, and declares same-sex marriages "legally impossible."
"This health emergency makes reform more than necessary," said Luis Albores, of the National Human Rights Commission, adding that facing additional barriers to wed makes same-sex couples even more vulnerable during the ongoing coronavirus pandemic.
In 2015, Mexico's Supreme Court Ruled that laws like Sonora's are unconstitutional. But Sonora is one of a number of states where legislatures have not reformed their civil or family codes to reflect that ruling. A reform measure has languished in the state congress for over a year, and has yet to be discussed in relevant committees.

Fronteras Desk
is a
KJZZ
project covering important stories in an expanse stretching from Northern Arizona deep into northwestern Mexico.