Mariareyna Miranda at camp in Prescott, AZ in August 2019. Her mother Marianela Zarate has had to cut her work hours from 66 to 34 a week to take care of her daughters during the pandemic. Both girls are students at Imago Dei Middle School.
Courtesy of Imago Dei
Featured on the August 27th, 2020 edition of ARIZONA SPOTLIGHT with host Mark McLemore:
The pandemic is challenging low-income families with children to do the impossible: keep working, while also helping their kids with schooling at home. The fall semester for Imago Dei Middle School students will be taught remotely, but unlike last Spring, parents and teachers are better prepared.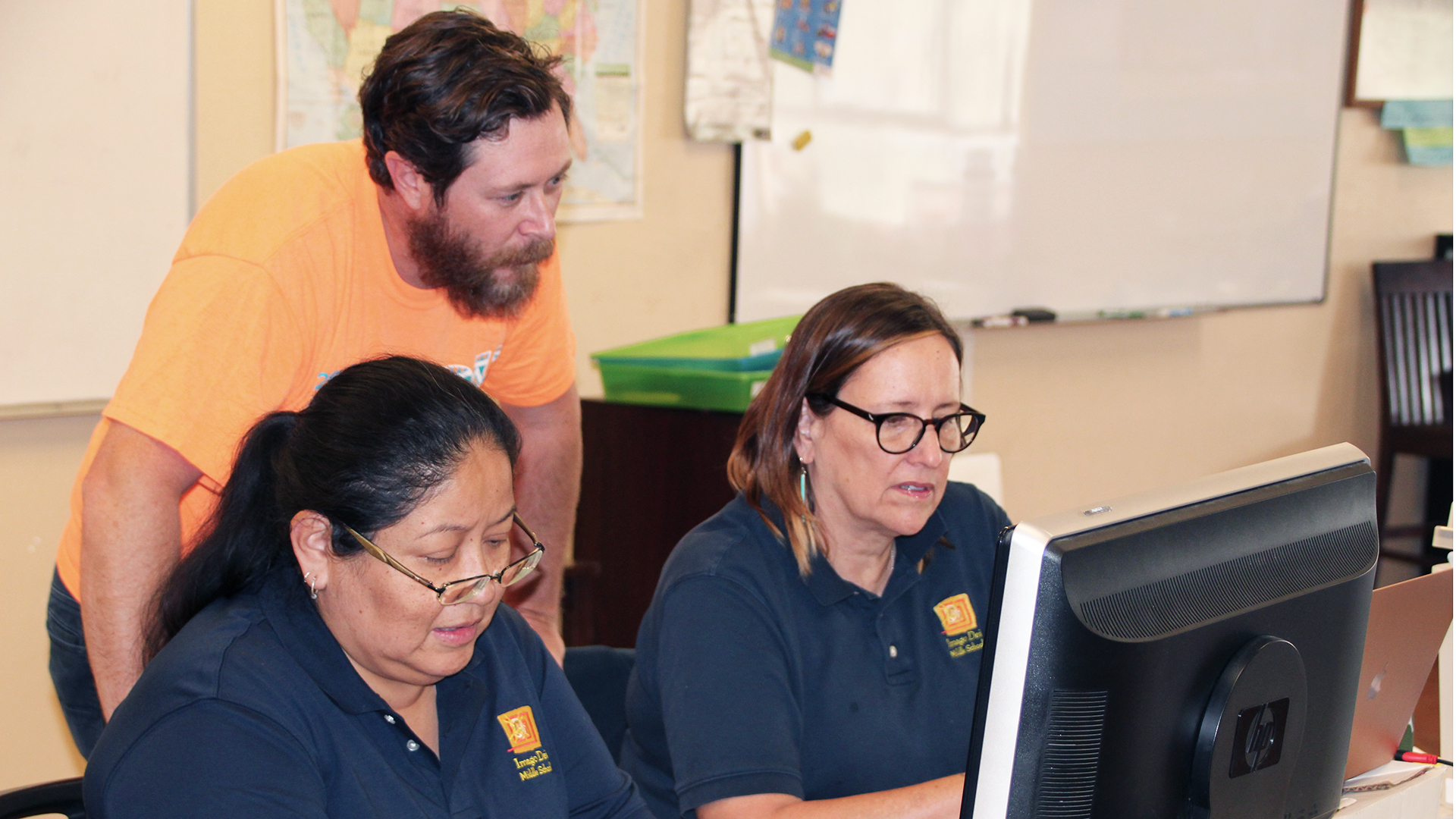 Imago Dei Middle School leadership Peggy Solís, Kitt Bret Harte and Cameron Taylor get ready for a family orientation via Zoom.
Courtesy of Imago Dei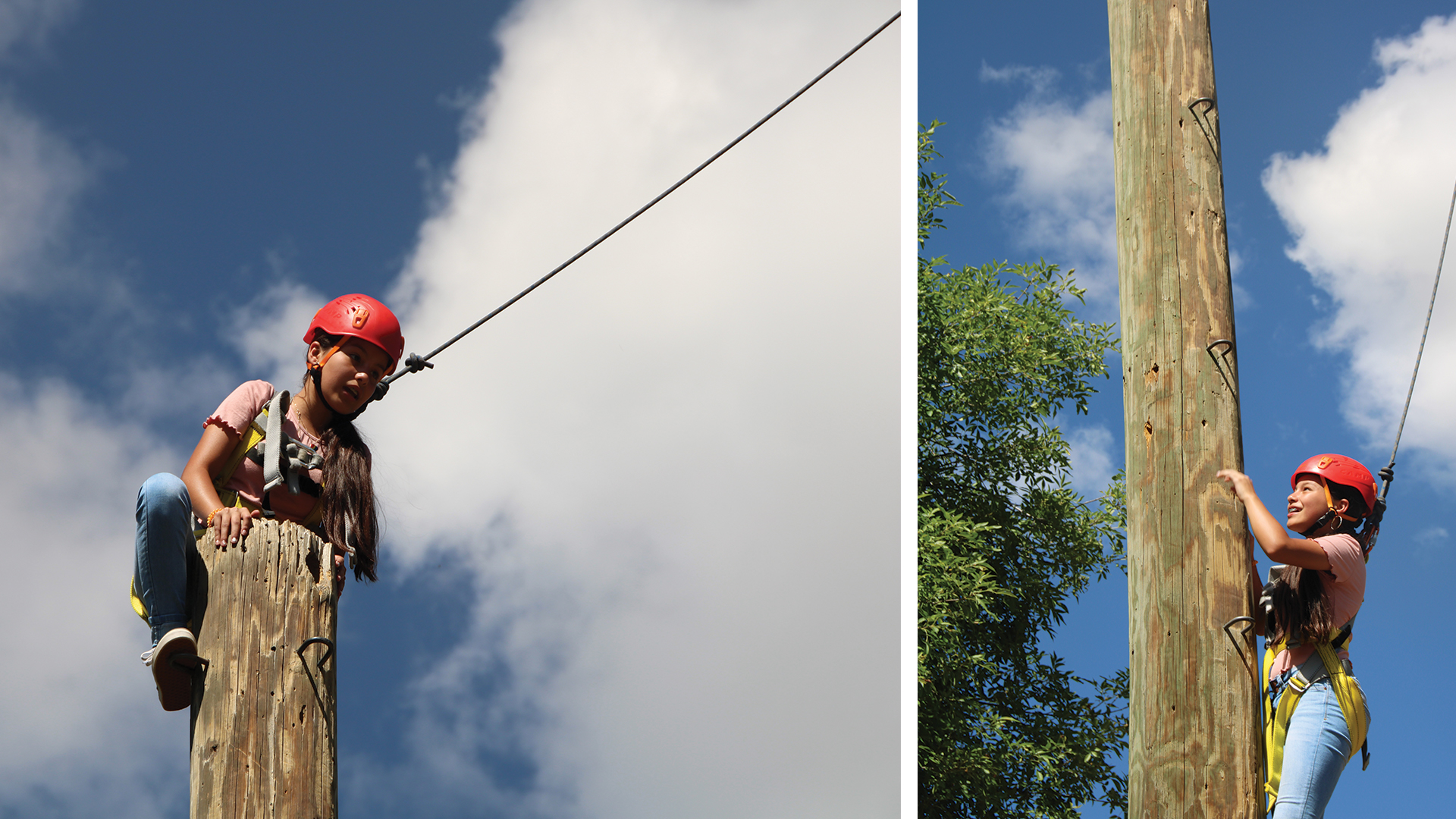 Imago Dei Middle School student Laura Anaya, daughter of Pascual "Chito" Ramirez, climbing on the high ropes course at summer camp in 2019.
Courtesy of Imago Dei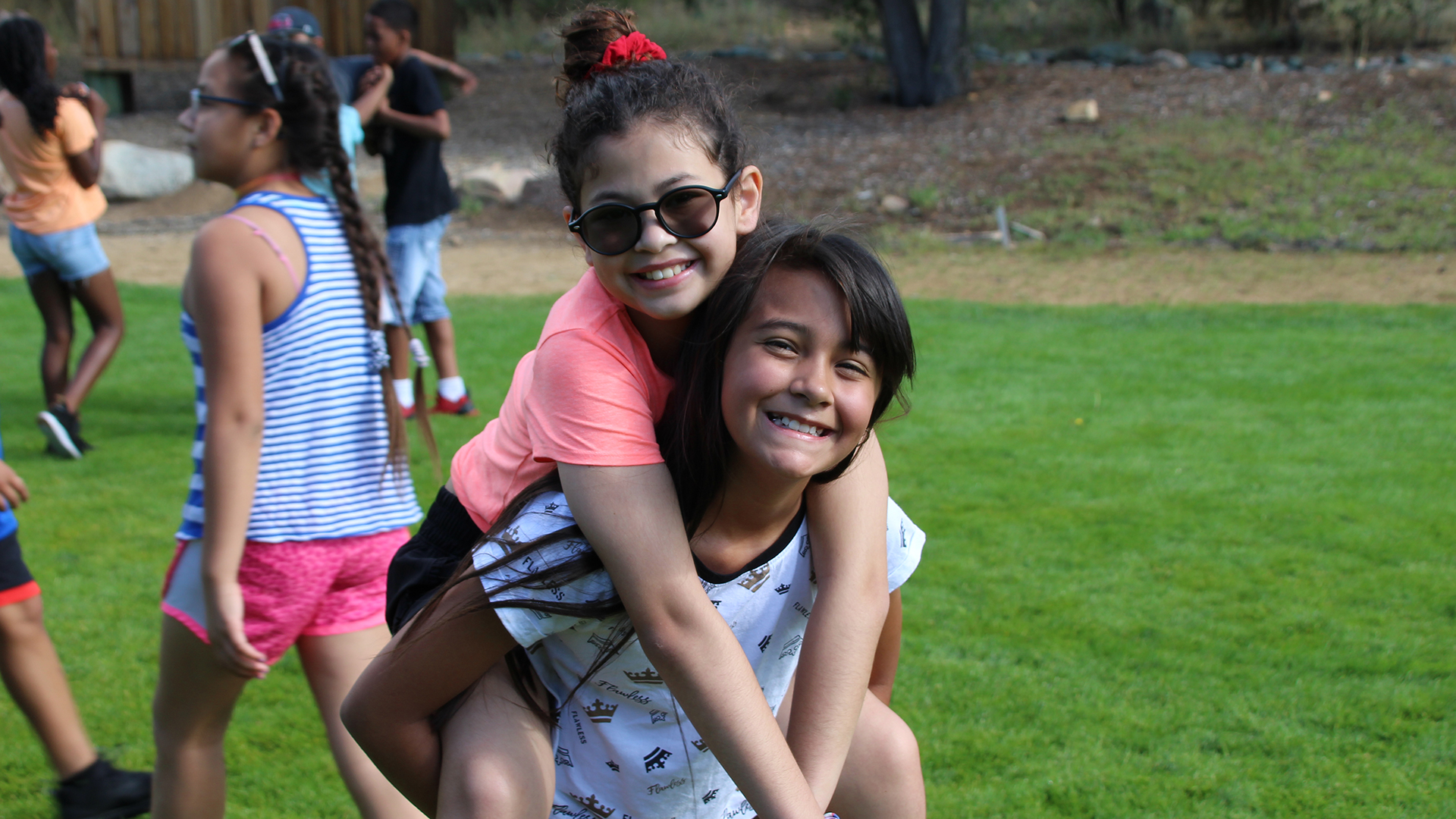 Fernanda, the youngest daughter of Pascual "Chito" Ramirez, giving a friend a piggy-back ride at camp.
Courtesy of Imago Dei
Earlier this week, Tucson lost a bright light with the passing of André Newman. He was a family man, historian, teacher, performer, entrepreneur, and a devoted community builder. Adiba Nelson pays tribute to her dear friend with a remembrance.

Youth Crossing Gender Borders is a five-part series that explores the complex landscape of young people and gender identity. Laura Markowitz talks to teens, parents, and experts on the forefront of understanding the spectrum of human identity.

This week, Part 3 - "Trans-Generational Advice". Coming out as a transgender teen can be lonely and frightening. So Noah, a Tucson trans-boy, decided decided to interview Scotty, an adult transgender man, about his experience.