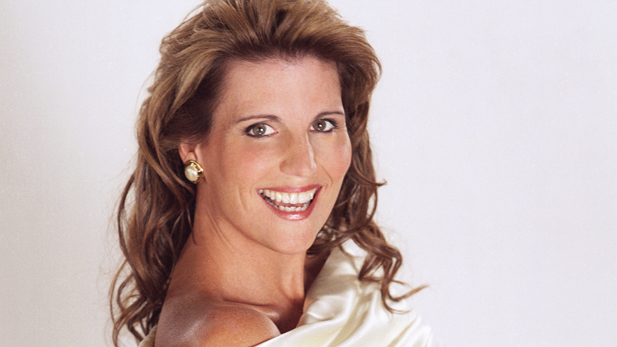 Actress, singer, and producer Lucie Arnaz
Lucie Arnaz grew up amidst the kind of performing influences that many entertainers dream about. Her mother, Lucille Ball, was a comedy legend and one of the biggest television stars in history. Her father, Desi Arnaz, was a renowned band leader and a pioneering television and film producer. The couple entertained often, and as a result, young Lucie grew up enjoying casual, at home performances from many of her parent's celebrity friends, including Jimmy Durante, Steve Lawrence and Edye Gorme, Burt Bacharach, and Wayne Newton, to name just a few.
Lucie says that sharing the company of so many show business greats during her formative years helped to ignite her passion for singing, because she saw by example how much fun they all were having.
Lucie Arnaz's latest album, Latin Roots, celebrates her Cuban heritage, and includes Lucie's own take of many of the same songs that her father's orchestra used to play, using the original Arnaz arrangements. Now, Lucie is bringing that music to Tucson on March 2nd & 4th for a pair of concerts at The Invisible Theater.
Mark McLemore spoke with Lucie while she was enjoying the beach in Naples, Florida, during a break from her current tour...
Listen:
Tucson's Invisible Theater presents Lucie Arnaz in concert for two performances, on Friday, March 2nd and Sunday, March 4th, 2012.