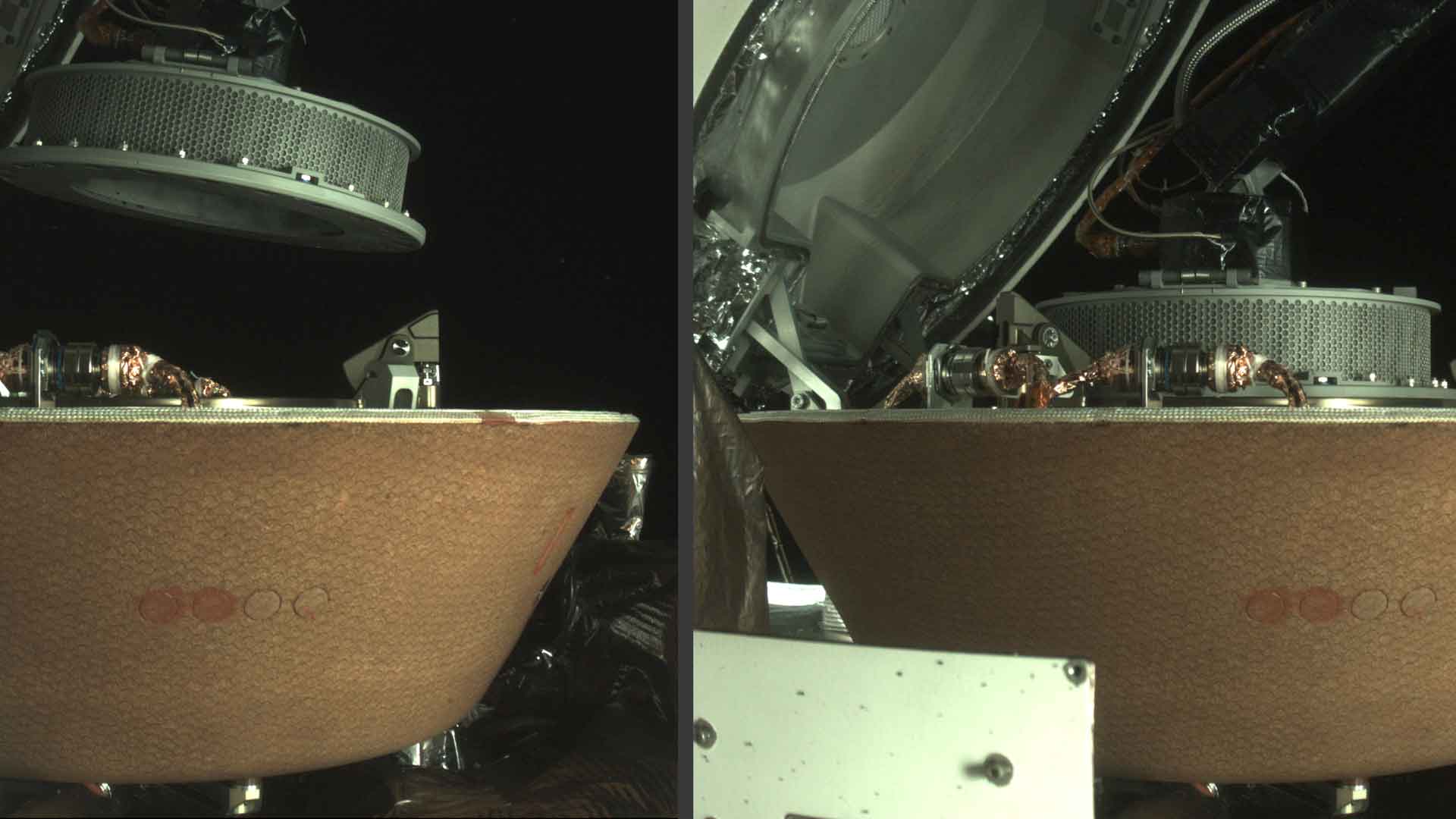 The OSIRIS-REx spacecraft stows the TAGSAM collection head after gathering samples from the surface of the asteroid Bennu, Oct. 29, 2020
NASA/Goddard/University of Arizona/Lockheed Martin
The OSIRIS-REx team commanded the spacecraft to stow the sample from the asteroid Bennu about a week earlier than planned.
The decision to stow the sample was made after the science team determined they had plenty of material and it was leaking from the collection head.
The leak was caused by a small flap that was jammed open by regolith, or surface material, from Bennu. Material leaked each time the collector head was moved.
"We've come to realize that the particle loss which continued throughout the entire stow is what I would call a saltshaker effect," said Dante Lauretta, University of Arizona scientist and principal investigator for the OSIRIS-REx mission.
Even though movement of the head caused material to spill out, the science team was able to get some knowledge about how surface particles behave in the microgravity environment near Bennu.
"Even though my heart breaks for loss of records, it turned out to be a pretty cool science experiment and we're learning about how the particles behave in microgravity, and there is an enormous wealth of data to be mined and the team," said Lauretta.
Lauretta said the team does not know exactly how much material it collected but they are sure it is at least hundreds of grams, and probably closer to 2 kilograms. The goal was to collect 60 grams.
OSIRIS-REx will return the sample to Earth in 2023.