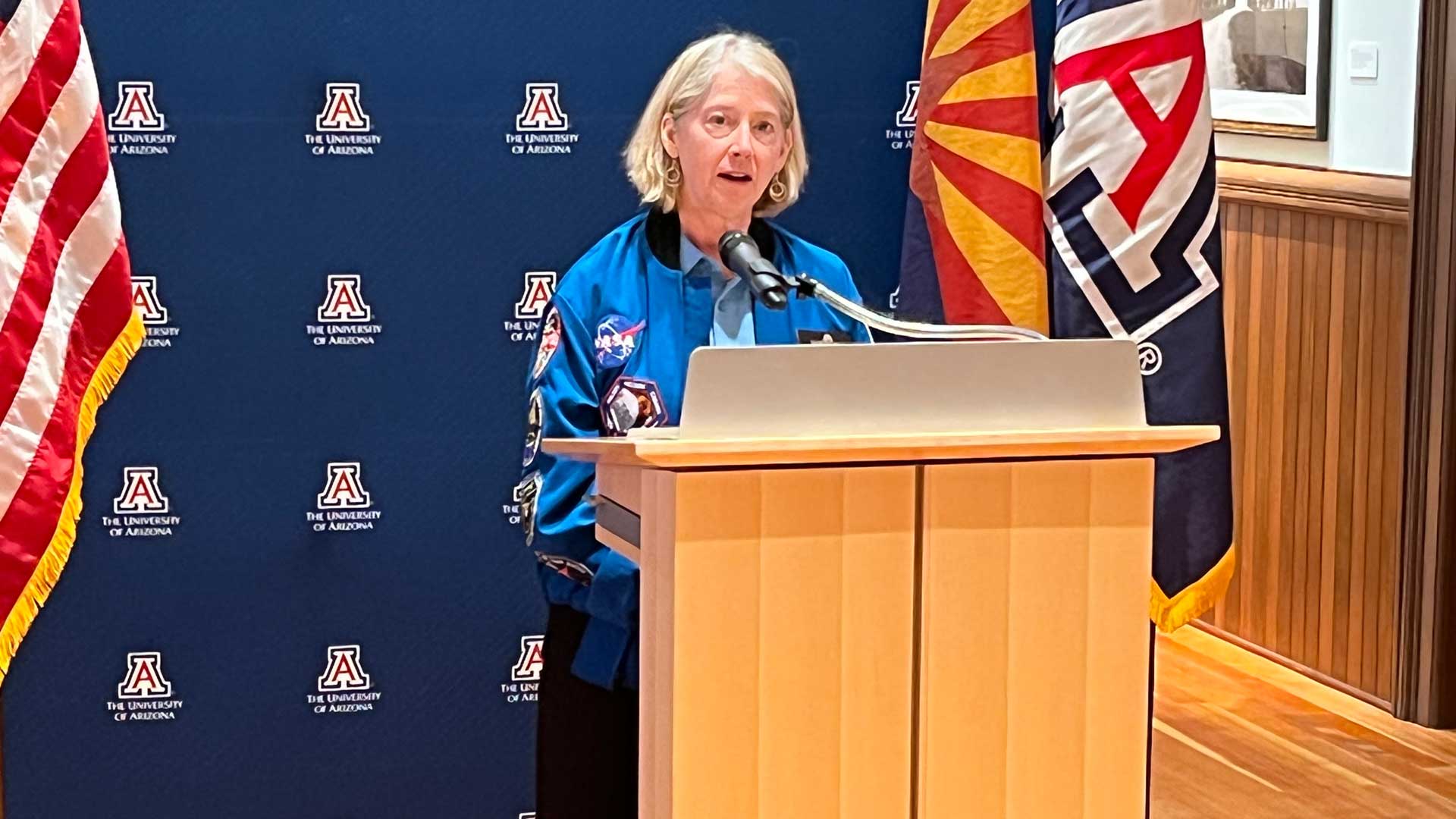 NASA Deputy Administrator Pam Melroy during a visit to the University of Arizona. May 6, 2022
NASA Deputy Administrator and former astronaut Pam Melroy called the University of Arizona a "crown jewel" among U.S. universities doing space science research.
The comments came after Melroy spent time Friday meeting with students and faculty working on various NASA related programs including the James Webb Space Telescope and the Osiris-REx mission.
" Some of the most inspiring pictures that we have seen over the last few couple of years have very strong roots right here. The one I think that blew the world away was of course was the James Webb telescope," she said.
University of Arizona scientists developed one of the cameras used by the telescope.
Melroy said the interdisciplinary nature of the UA programs, combining engineering and science are crucial to advancing space research and travel.
Data from the National Science Foundation show that, as of December 2021, the university is number five when it comes to NASA research and development expenditures and number three among public universities at $60 million dollars.
NSF data also show UA is tops, at $121 million dollars when it comes to expenditures in astronomy and astrophysics.