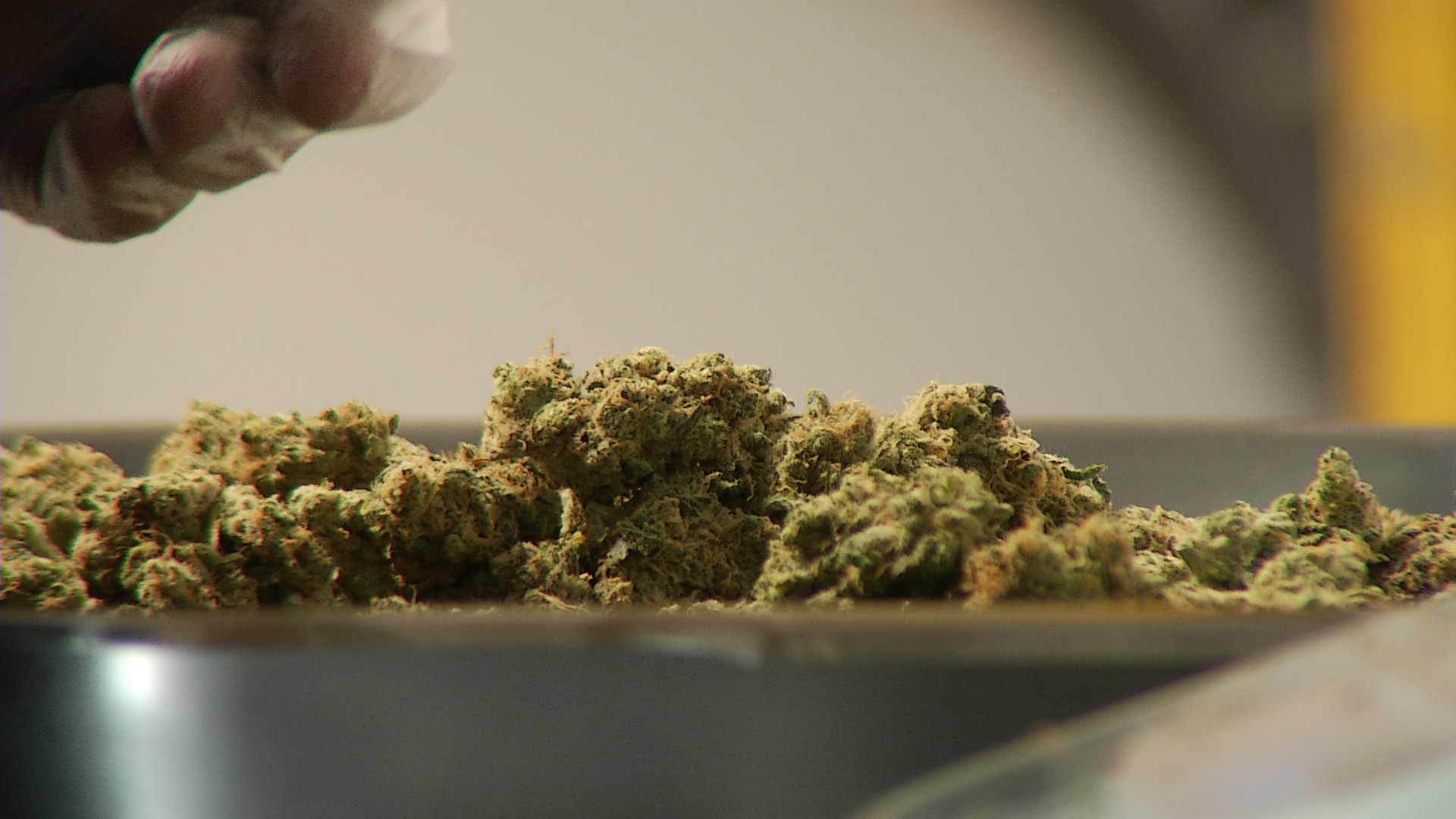 A dispensary employee weighing and portioning marijuana.
AZPM
With the passage of Proposition 207, adults age 21 and older in Arizona will be able to possess up to an ounce of marijuana starting Nov. 30, but they'll have to wait longer to buy it in a store.
The Arizona Department of Health Services is expected to issue regulations and licenses for recreational sales next spring. Anticipating a "green rush," the state's marijuana industry is making plans to hire hundreds of new employees while expanding existing and new locations.
"I think that it would be silly of us not to anticipate that there will be a large rush come March, April, of recreational customers and we will be ready for that with the appropriate staff in our stores," said Lauren Niehaus, government relations specialist for Tempe-based Harvest, which operates 15 marijuana dispensaries in the state.
The ballot proposition puts a limit on the number of licenses in any one area, to keep the market competitive, but not over-saturated. There's a statewide cap at around 160. Arizona's 120 established medical marijuana stores are expected to have a leg up when it comes to attaining the available licenses. Harvest put nearly $2 million into the campaign supporting Prop. 207.
Niehaus said Harvest is planning on taking on additional staff in retail, cultivation and manufacturing, as well as opening three new locations. Harvest announced Monday it had agreed with another cannabis retailer, Devine Hunter Inc., to buy three of its dispensary licenses.
Arizona legalized medical marijuana in 2010, and nearly 280,000 residents currently have state-issued medical marijuana cards, according to the Arizona Department of Health Services. Niehaus said for those customers, their shopping experience isn't likely to change with the addition of retail customers.
She said recreational sales might require a separate checkout, owing to the 16% tax on recreational marijuana.