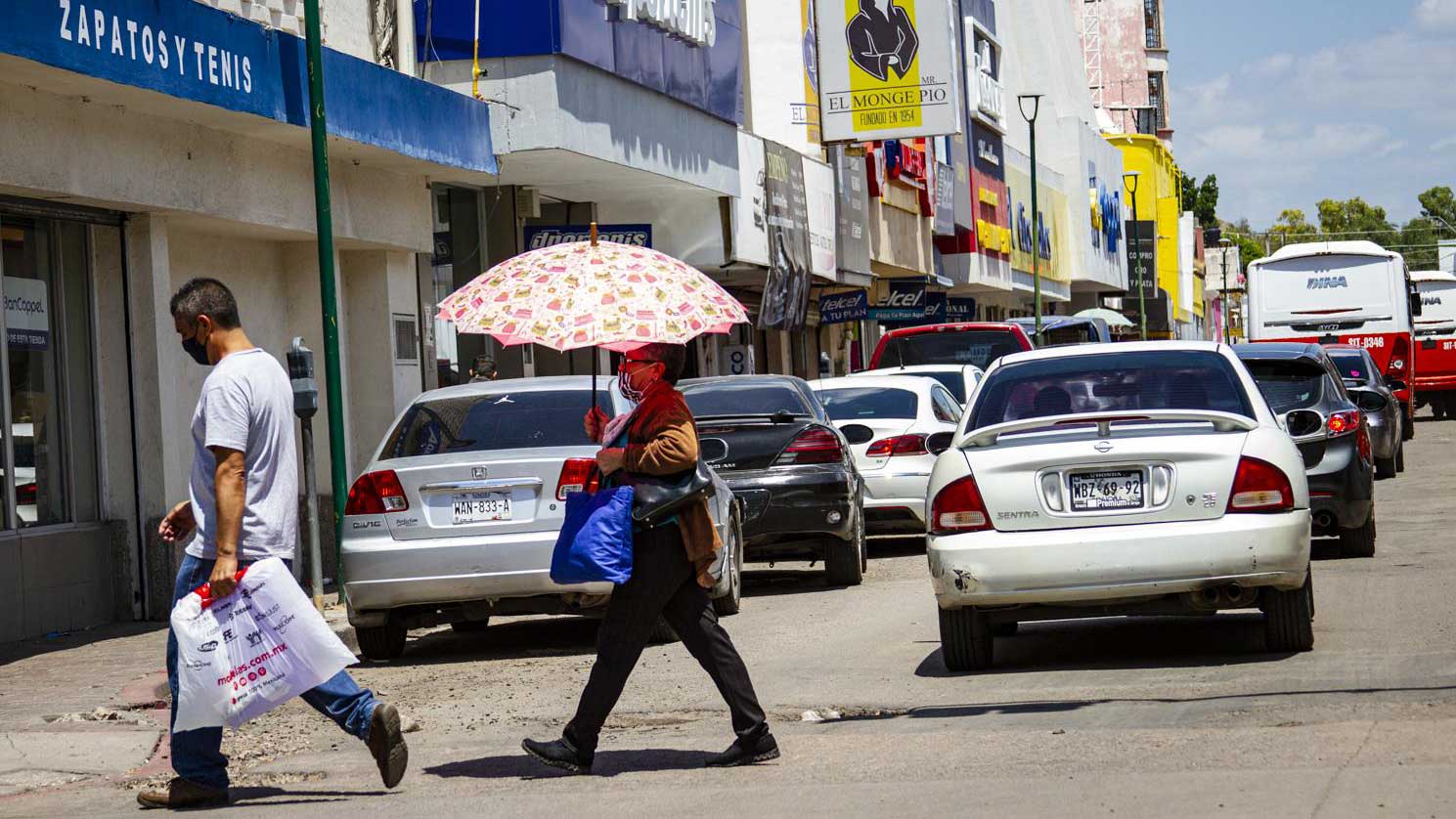 Pedestrians in masks cross the street in Hermosillo, Sonora.

Murphy Woodhouse/Fronteras Desk
After weeks at yellow, or medium pandemic risk, Sonora has moved back to orange, or high risk.
That's according to the federal semáforo — or traffic light — system, which classifies states according to four colors from green to red. Each color comes with restrictions and other measures intended to slow coronavirus spread. Three other states — Sinaloa, Durango and Guanajuato — also saw their rating worsen.
"People that live in these four states ... should be attentive to the instructions that their health officials at different levels — state and municipal — will be generating," said federal Director of Epidemiology José Luis Alomía.
But in Hermosillo at least, that could be confusing. Despite the federal government's announcement, Mayor Célida López has insisted that the state capital remains at yellow. Then on Monday a state health official told local news outlet Uniradio Noticias that cities don't have the ability to make such determinations.

Fronteras Desk
is a
KJZZ
project covering important stories in an expanse stretching from Northern Arizona deep into northwestern Mexico.