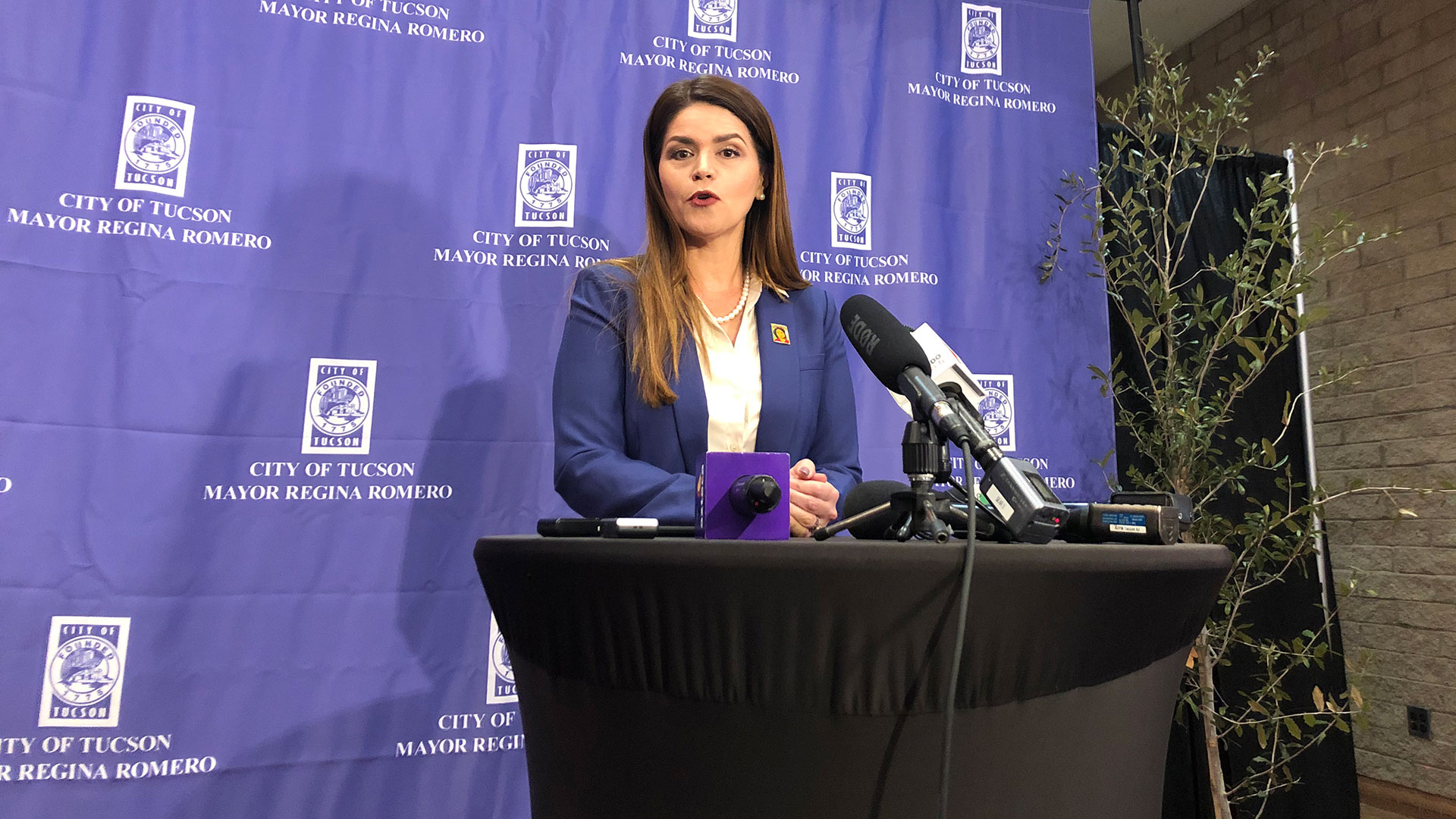 Mayor Regina Romero meets with reporters minutes before being sworn into office. December 2, 2019
Christopher Conover/AZPM
Tucson Mayor Regina Romero Monday said she has called a special City Council meeting for 5 p.m. Tuesday, to ask the council to approve a three-week mandatory curfew to slow the spread of COVID-19.
The curfew would restrict nonessential travel between 8 p.m. and 5 a.m. starting Dec. 1 through Dec. 22.
In statement released by her office Romero said, "After consulting with public health experts and local hospitals, we have determined that additional steps are necessary to control the surge of COVID-19 cases. We are at an inflection point and our actions today will determine what happens in the next three weeks. My colleagues on the Council and I are asking each and every Tucsonan to do their part to slow the spread, especially for our family and friends working in our hospitals. We need statewide action, and I strongly urge Governor Ducey to act swiftly to protect the health of Arizonans."
Romero also says she will ask the council to vote on "additional economic relief for workers, families, and small businesses."
COVID-19 cases have risen sharply in Arizona since September, with 4,000-5,000 new cases reported daily in the week leading up to Thanksgiving.