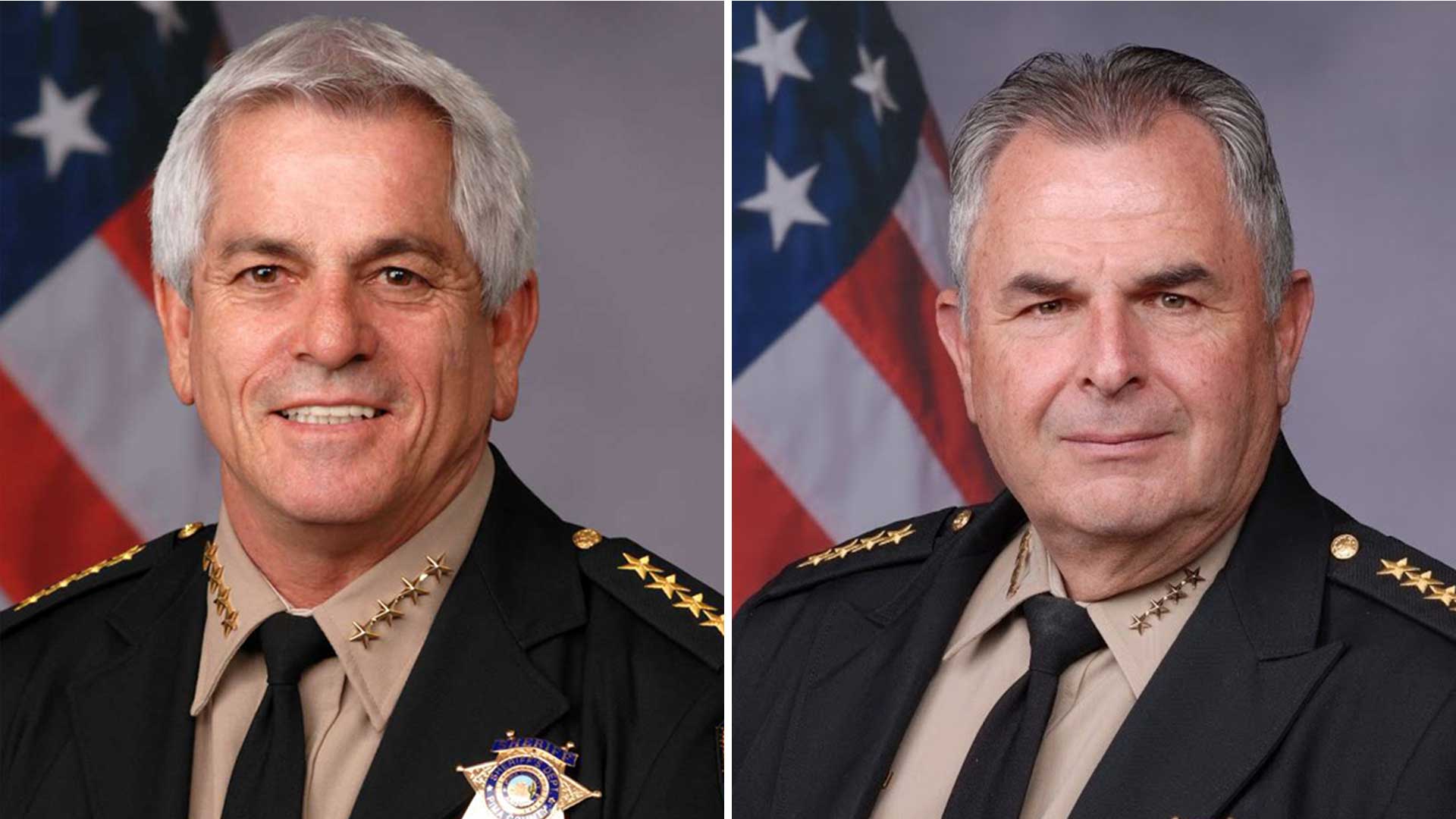 Chris Nanos (D), left, and Mark Napier (R, incumbent).

Courtesy photos
Democratic challenger Chris Nanos declared victory in the race for Pima County sheriff the day after Election Day, but incumbent Republic Mark Napier had still declined to concede the close race by the following weekend, saying remaining ballots gave him a chance to win. Initial results held, and Nanos flipped the outcome of a contest he lost four years before.
Napier conceded the race this week, getting 49.66% of the vote to Nanos' 50.34%, with a margin of 3,431 votes.
Turnout in Pima County was 78.5% in 2016 and 82.4% in 2020, according to data from the Pima County Elections Department. With registration and election records being broken all over, the county added nearly 100,000 registered voters. A total of 28,455 county voters cast ballots without voting in the sheriff's race four years ago, but that number fell to over 25,000 in 2020, despite the massive increase in ballots cast.
Nanos not only increased his support in Tucson's more Democratic-leaning central precincts, but also cut or whittled away at Napier's margins in many of the surrounding communities in precincts that still gave the Republican majority support.*
Thirty-one precincts flipped their support in the 2020 election compared with the 2016 race. Of those, only two flipped for Napier, rural precincts in the south and west of the county, respectively.
Nanos gained support from 29 precincts that went for Napier in 2016, notably a cluster along River Road and Catalina Foothills in in the North, as as well as a group of precincts east of North Wilmot Road framed by East Golf Links and Speedway.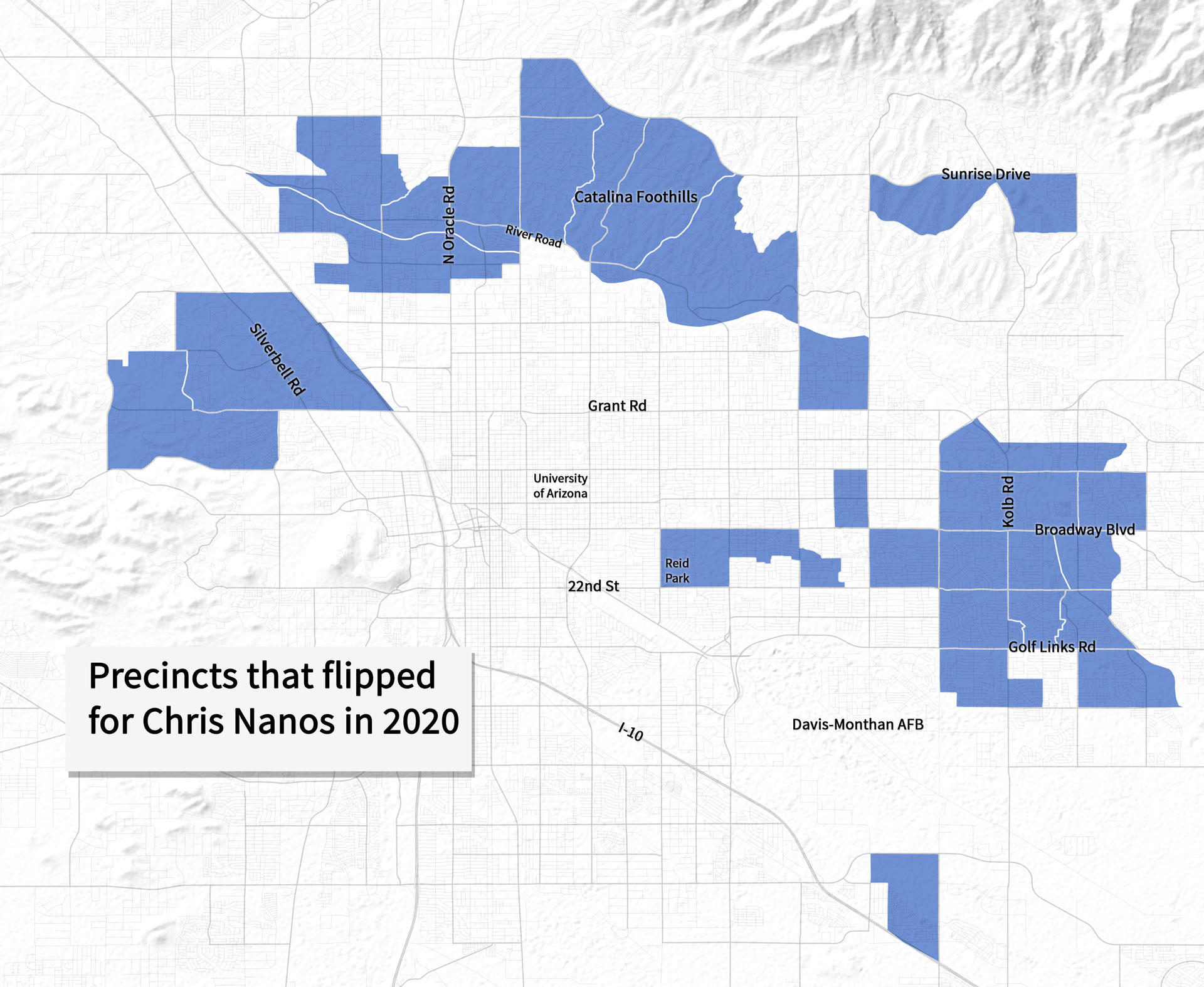 VIEW LARGER Nearly 30 precincts that voted for Napier in 2016 went for Nanos in 2020.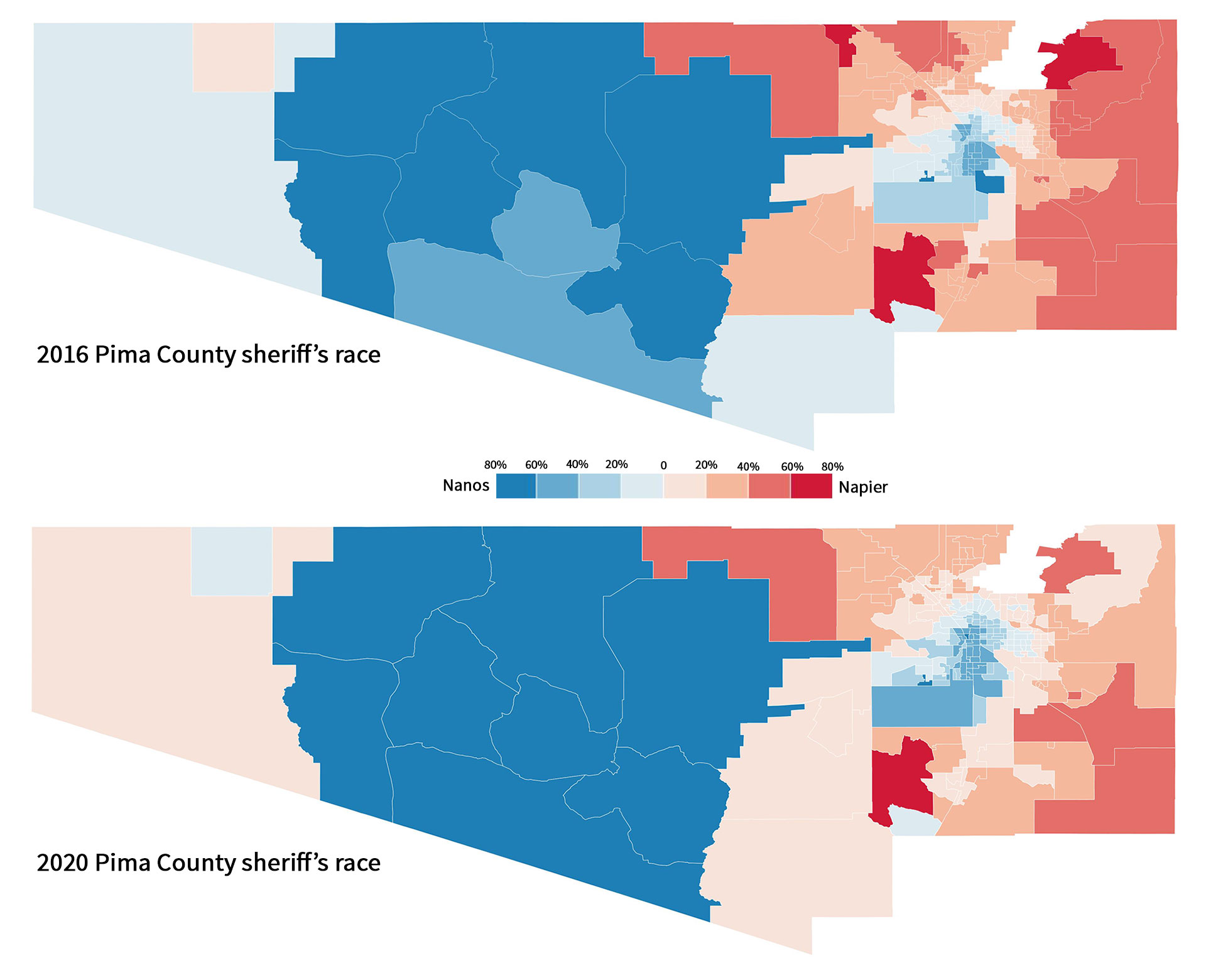 VIEW LARGER Pima County results for the 2020 race for Pima County sheriff.
Maps by Nick O'Gara. Data: Pima County (Nov. 20), USGS. *Note: One precinct was added between 2016 and 2020, and other boundaries have changed, which may impact voting numbers in comparison.