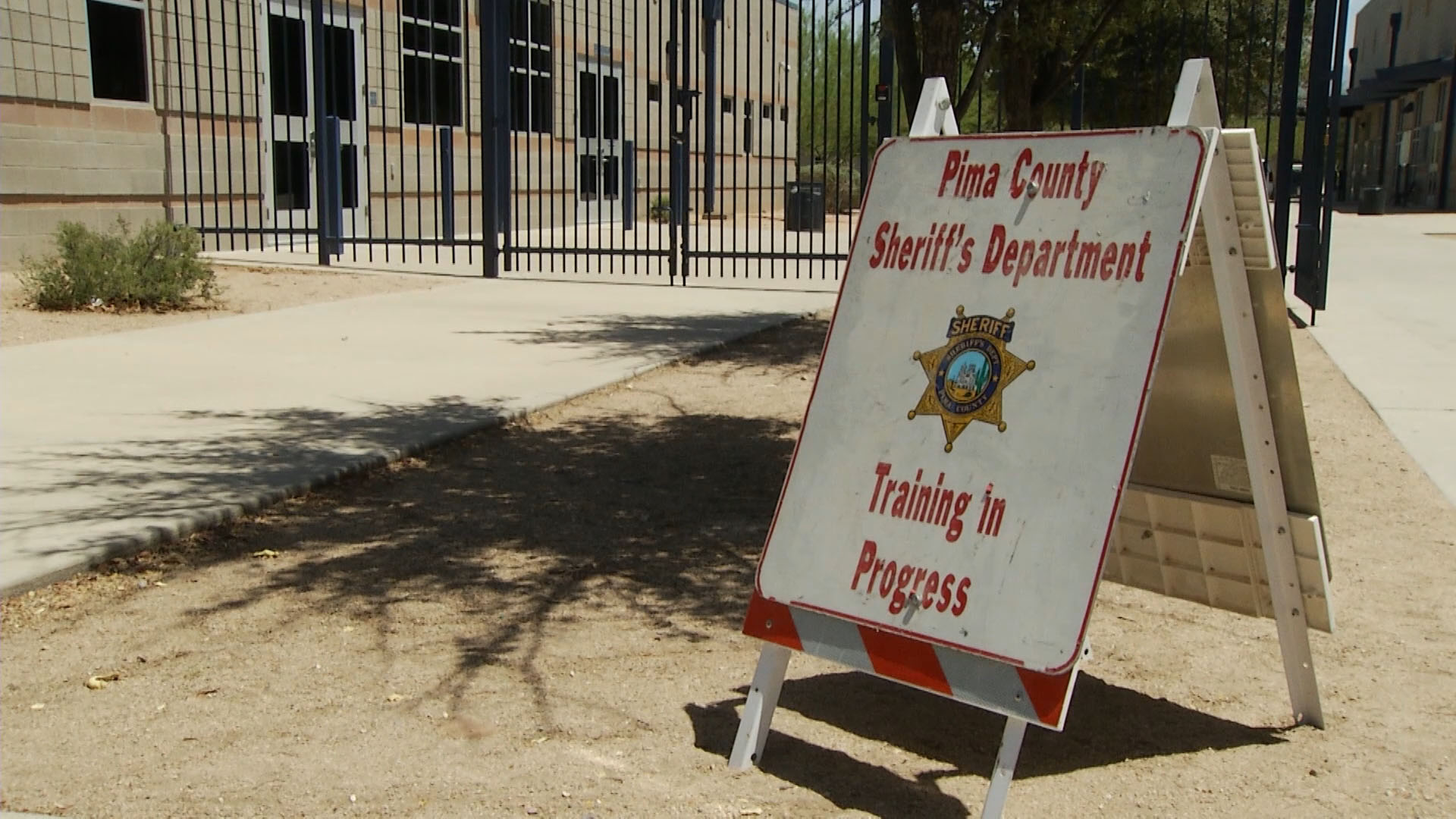 A sign directs participants to an active shooter training workshop hosted by the Pima County Sheriff's Department at Cienega High School on July 5, 2018.
AZPM Staff
Eight area police chiefs met with Pima County Sheriff Chris Nanos Wednesday to review their joint response to a potential active shooter event.

The meeting was a reaction to the missteps by agencies responding to the recent mass shooting in Uvalde, Texas, where police have come under intense criticism for waiting over an hour to breach the doors to a classroom where a gunman had shot dead nineteen students and three adults.

Pima County Sheriff Chris Nanos doesn't want something like that to happen here. "You look at Uvalde, and what we've heard come out of there that the response was mixed from agency to agency," Nanos said at a Wednesday news conference.

The sheriff called together leaders of other police departments across the county to review their protocols for handling a mass shooting or similar event. Oro Valley Police Chief Kara Riley says local agencies have a history of working together, especially since they all set up a common radio channel in 2014, shared by dozens of agencies countywide.
"It allows all police agencies all fire agencies to speak to one another and that is really crucial for the communities to understand that," Riley said, referring to the Pima County Wireless Integrated Network
The chiefs call their joint effort the Pima County Regional Critical Incident Team. The group also offers training to area schools, so educators know how to interact with law enforcement in an emergency.