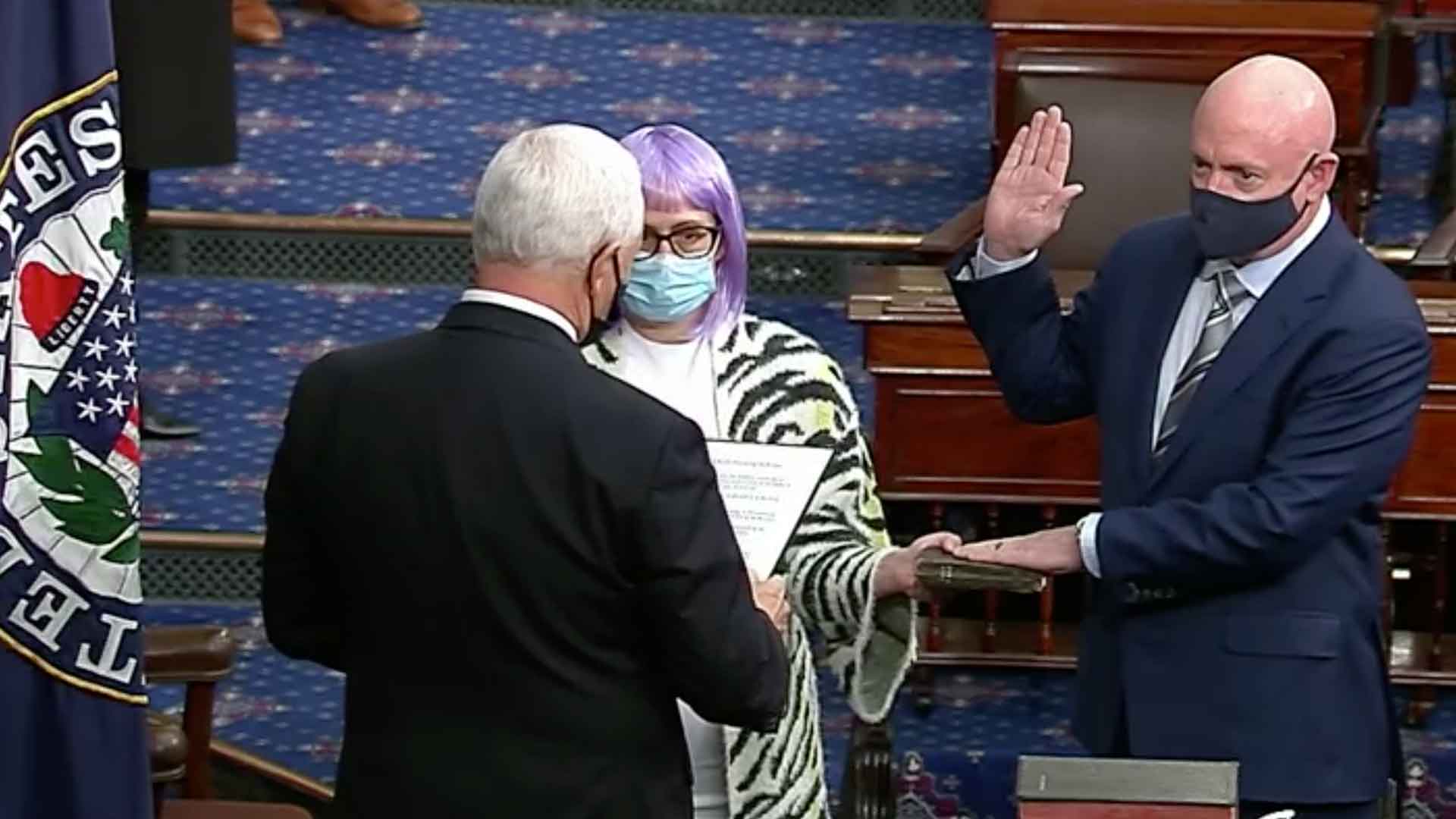 Sen. Mark Kelly is sworn into office by Vice President Mike Pence on Dec. 2, 2020. Kelly was joined by Sen. Kyrsten Sinema.

U.S. Senate
Mark Kelly took the oath of office on the floor of the U.S. Senate on Wednesday afternoon.
Kelly was joined by Sen. Kyrsten Sinema, who held the Bible while Vice President Mike Pence administered the oath of office.
He was joined off the floor by his wife, former U.S. Rep. Gabby Giffords, his daughters, and his brother Scott.
Kelly remained on the Senate floor to chat with other senators, receiving a number of congratulatory elbow bumps.

He also cast his first vote minutes after being sworn in. It was a thumbs down for the confirmation of a judge on the U.S. Court of Federal Claims.
"I've faced challenges serving our country at war and in space, and as our country faces new challenges I am ready to serve again, and get to work fighting this pandemic that has taken the lives of hundreds of thousands of Americans and led to hardship for countless others," Kelly said in a statement issued by his office following the ceremony.
Kelly defeated Sen. Martha McSally in a special election to fill the remainder of the late Sen. John McCain's term.
"The legacy of this Arizona Senate seat, once held by Senator McCain, is one of independence. I am committed to working with Republicans and Democrats and using science, data and facts to craft policies that will help us overcome our greatest challenges, including tackling this virus and getting our economy back on track," Kelly said in the statement.
Kelly's term expires in 2022.