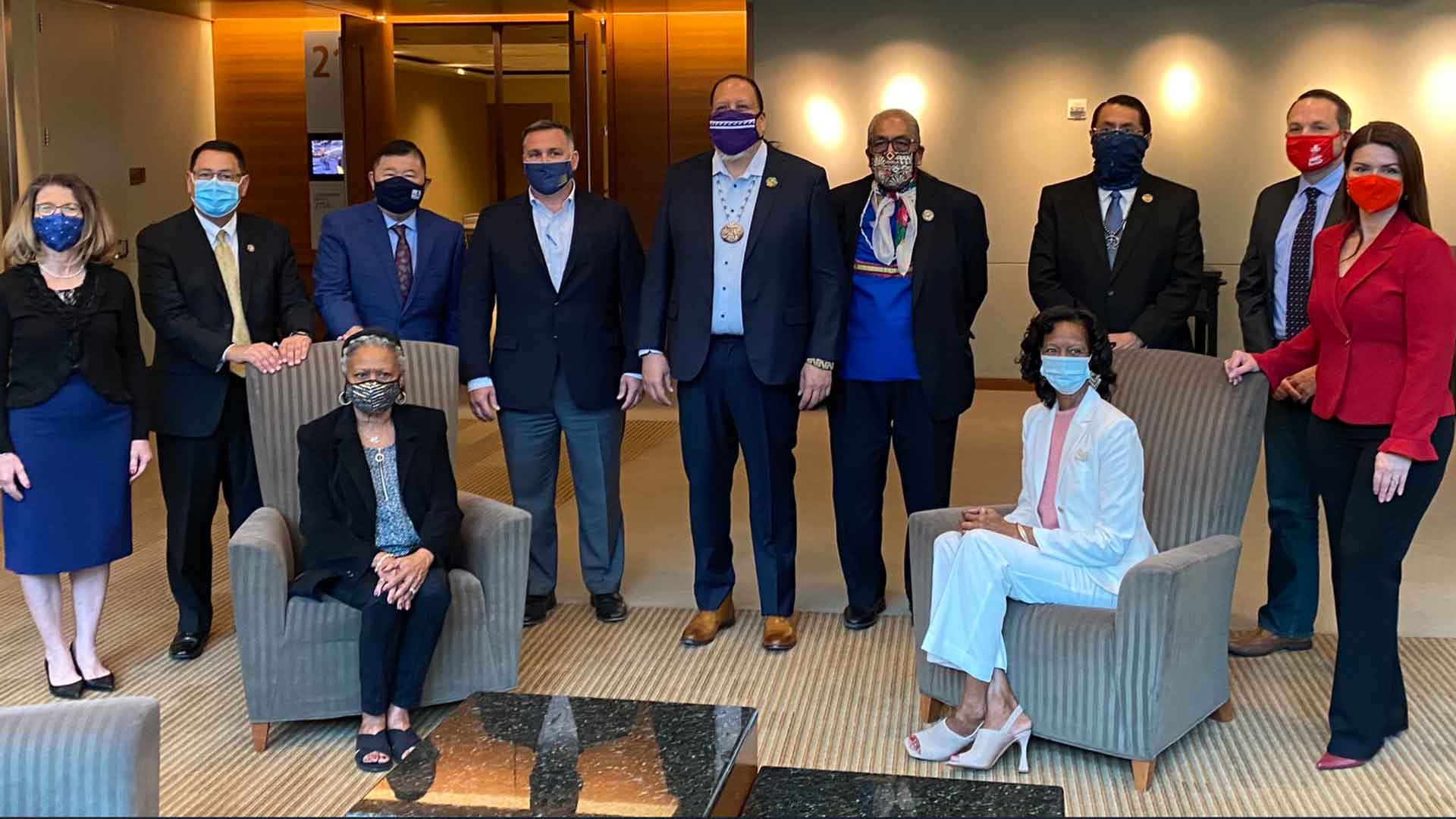 11 Arizona Democrats prepare to cast their votes in the Electoral College. Dec. 14, 2020
Regina Romero, elector
Arizona's 11 Democratic electors cast their votes Monday for Joe Biden. The event was streamed live online but was held in an undisclosed location for security reasons.
The electors included heads of three Native American tribes, the chair of the Arizona Democratic Party, and Tucson Mayor Regina Romero.
The ceremony was presided over by Secretary of State Katie Hobbs.
"All the votes have been signed and will be transmitted to the required parties. The certificate sent to the president of the U.S. Senate will be opened and tallied in a joint session of Congress on Jan. 6 and will serve as Arizona's official votes for president and vice president," said Hobbs
The Electoral College vote took place under what Hobbs called an "artificial shadow" due to the continued efforts of Trump supporters to overturn the election.
"While there will be those who will be upset their candidate didn't win, it is patently unamerican and unacceptable that today's events should be anything less than an honored tradition held with pride and in celebration," said Hobbs.
The votes cast the Democratic electors are the official votes from Arizona for the Electoral College because the finalized vote showed that Joe Biden won the election.
The state's Republican electors, however, gathered to also cast their votes on Monday even though Donald Trump officially lost the race in Arizona.
A group of nearly two dozen Republican members of the legislature and legislators-elect then sent a letter to Congress demanding that the Republican votes be counted instead of the ones cast for Joe Biden.
Many of those same lawmakers attended a meeting earlier this month in Phoenix with Rudy Giuliani.
The Arizona Republic reported Monday that another group of Arizona Republicans sent what they called Electoral College votes to Congress to be counted for Trump.
None of the Arizona Republican attempts to vote in the Electoral College are official or will be counted.

Read more coverage of national, Arizona, and local elections at our 2020 elections portal,
Your Vote 2020
.