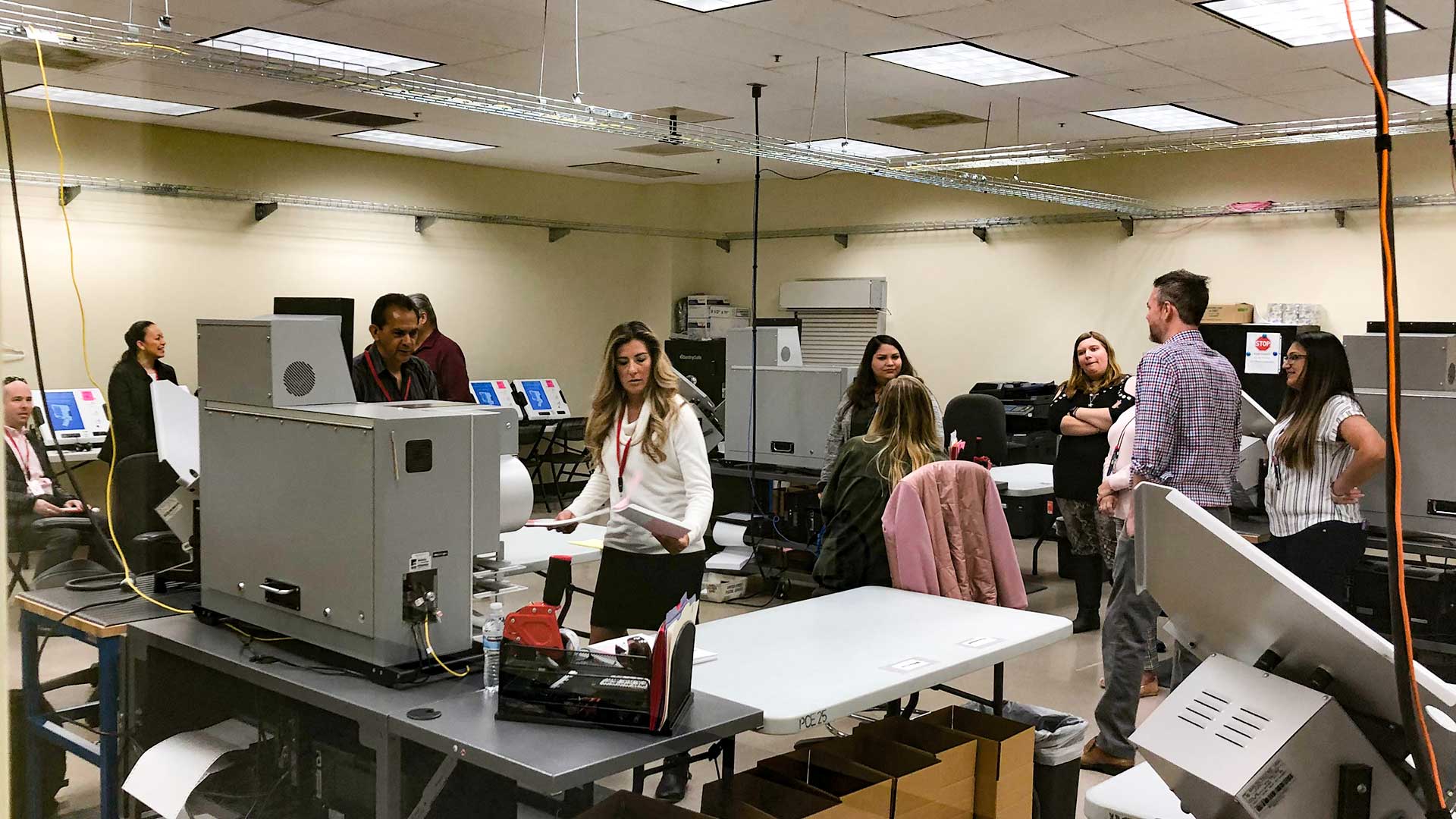 Janine Petty, deputy state elections director, performs logic and accuracy tests on Pima County's vote tabulation machines on Feb. 18, ahead of the 2020 presidential preference election.
Christopher Conover/AZPM
House Bill 2039 would increase the number of ballots that must be randomly county by hand after an election.
The proposal was passed by the House Government and Elections Committee on Wednesday.
Current law requires a random, 2% hand count of ballots in each county to ensure the electronic tally was correct.
The bill would require a "statistically significant" number of ballots be counted instead of 2%.
The proposal also would allow the state Attorney General, Secretary of State, or legislative council to request a higher number of ballots be counted by hand.
That idea concerned Democrats on the committee.
"The idea that one elected official could require a higher percentage or more precincts and demand a recount and hold up the results of the election is just really absurd," said Rep. Kelli Ward, D, Scottsdale.
The Arizona Association of Counties is also opposed to the bill.
"Let's say the AG asks for X percentage and we do that. Can the SoS then ask for a different percentage and then we do that? And so are we setting ourselves up to potentially do three individual hand counts at the request of those three individual entities," said Jennifer Marson, Executive Director of the Arizona Association of Counties.
Marson also suggested that if a state officer requests a hand count that the state pay the county for the cost associated with that procedure.
The bill passed the committee 7-6. A similar bill is moving through the state Senate. Both must pass their full chambers.