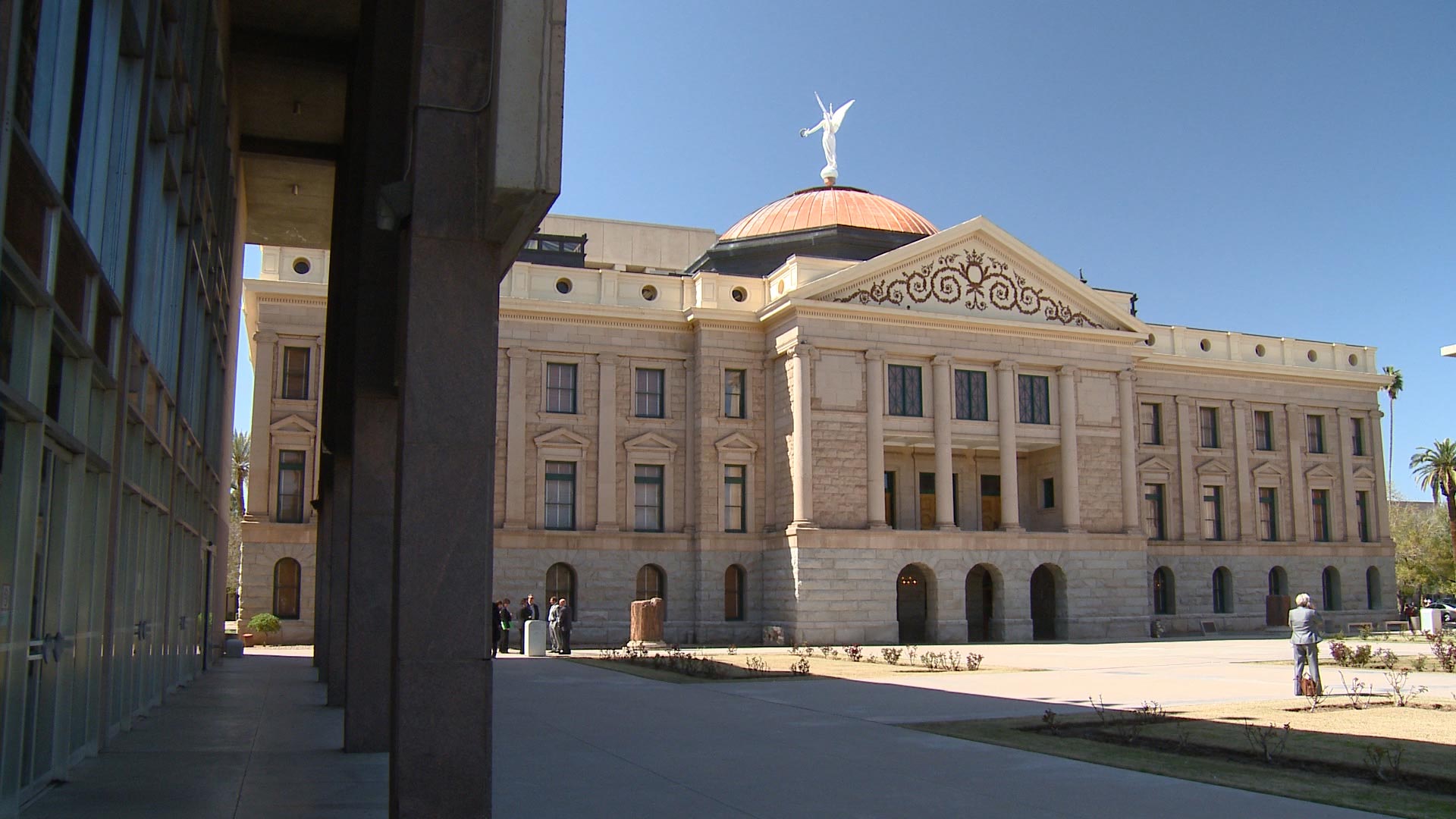 Arizona State Capitol building.
AZPM Staff
House Concurrent Resolution 2001 would make citizen initiatives deal with only one subject.
In 2017, the Arizona Supreme Court ruled that citizen initiatives are not bound by a single subject rule.
Backers of the proposed constitutional amendment said it will prevent what is known as logrolling. That is when a series of different ideas are grouped together forcing an up or down vote on all of them as a unit instead of individually.
"This is about ensuring our voters, all voters in Arizona, Republicans and Democrats alike, independents, and Libertarians and party not definds. It ensures that all of them will have a clear understanding of exactly what's being voted on. It does nothing more and it does nothing less," said Republican state Representative Jake Hoffman.
Other Republicans on the House Government and Elections Committee argued that the proposal puts citizen initiatives on the same footing as laws proposed by the legislature. State lawmakers must adhere to a single subject rule.
Democrats on the committee argued that it is already difficult enough for citizens to get an idea on the ballot and not allowing the grouping of ideas makes it that much more difficulty.
The committee passed the bill on a 7-6 vote.

It still must pass the full House and Senate.