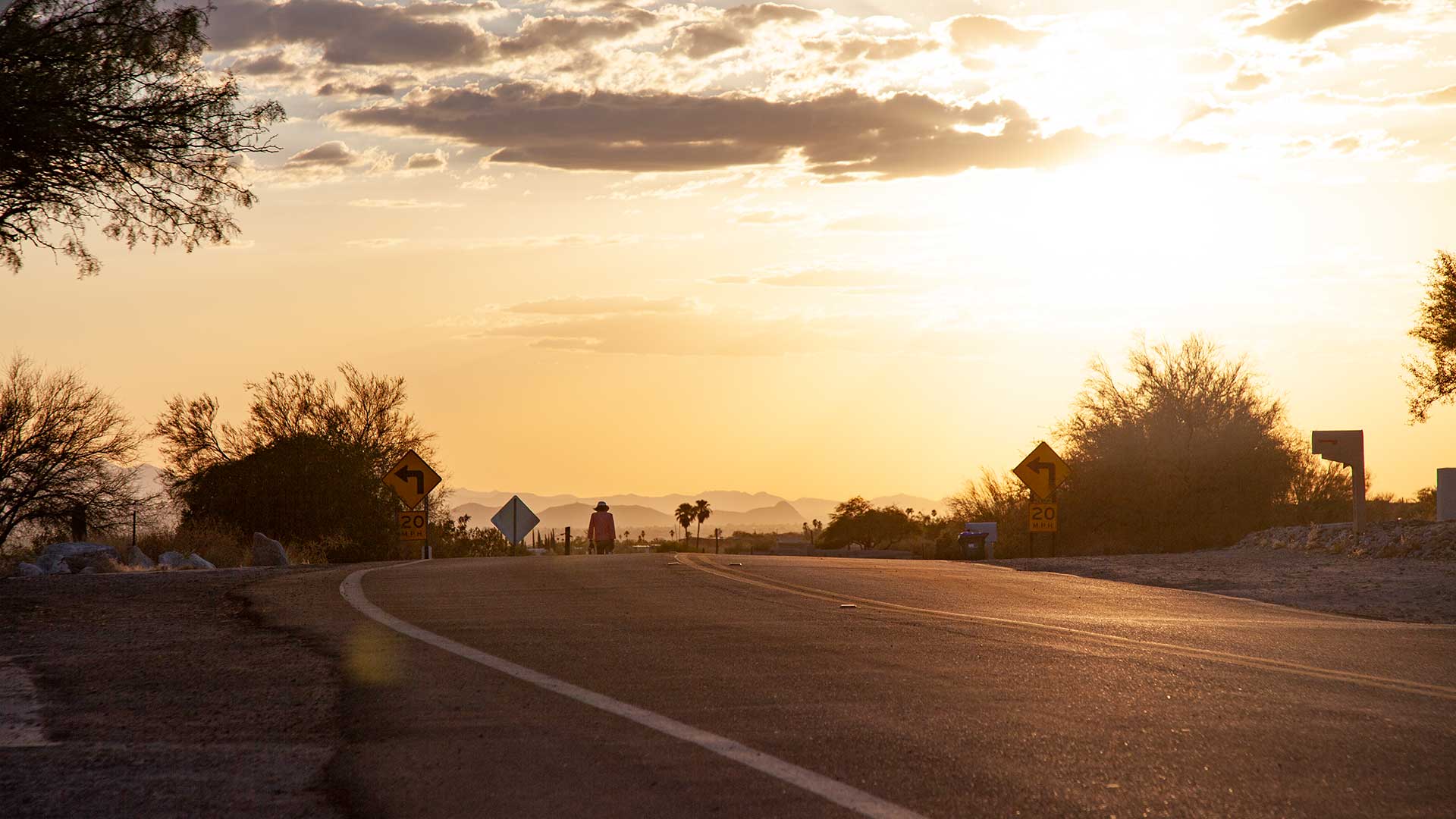 The sun sets over Tucson in July 2020, which was the hottest July on record.
Nick O'Gara/AZPM
Tucson Mayor Regina Romero is asking the community to complete a survey to guide priorities for the city's climate action plan.
The survey asks for basic demographic information, then allows the respondent to prioritize various actions the city could take in energy, planning and development, transportation, and waste. It also includes questions about climate hazards such as wildfires and poorer air quality. And it solicits feedback on priorities for equity and environmental justice and community involvement around sustainability and climate.

Last fall, Mayor Romero issued a climate emergency declaration that committed the city to putting in place a 10-year climate action plan. The survey, which is open to the community through the end of March, is one of several steps towards that goal. Next will follow community listening sessions.
All of that input will be incorporated into the city's final climate action plan, which is estimated to be completed in January 2022.
Data are drawn from the Union of Concerned Scientists' July 2019 report, "Killer Heat in the United States: Climate Choices and the Future of Dangerously Hot Days."