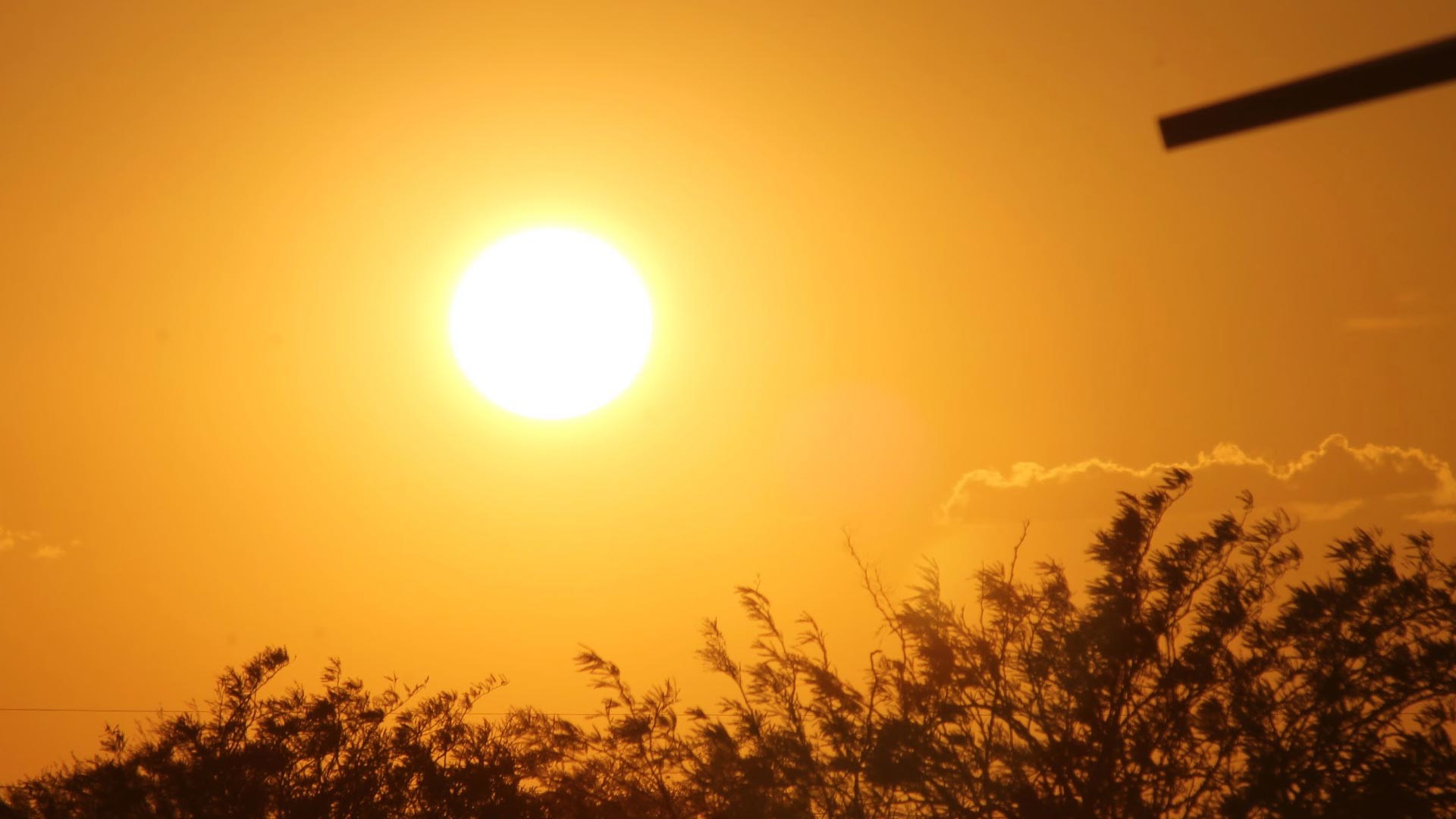 The bright sun sets behind some trees near Soleng Tom Elementary School on Tucson's east side.
AZPM Staff
The City of Tucson has opened six public cooling centers to offer a safe place for anyone who doesn't have a place to stay out of the heat during the day. The centers, one located in each city council ward, will be open from noon-6 p.m. every day through Friday, June 18:
Ward 1: El Rio Center, 1390 W. Speedway Boulevard, Tucson, AZ 85745
Ward 2: Udall Sr. Center, 7200 E. Tanque Verde Road, Tucson AZ 85715
Ward 3: Donna Liggins, 2160 N. 6th Avenue, Tucson, AZ 85705
Ward 4: Clements, 8155 E. Poinciana Drive, Tucson, AZ 85730
Ward 5: El Pueblo, 101 W. Irvington Road, Building 9, Tucson, AZ 85706
Ward 6: Randolph Center, 200 S. Alvernon Way, Tucson, AZ 85711
After Friday, the city said it will reopen the cooling centers any day the forecast high temperature is 110° or higher.
The Tucson Pima Collaboration to End Homelessness has also compiled a list of privately operated cooling centers available.