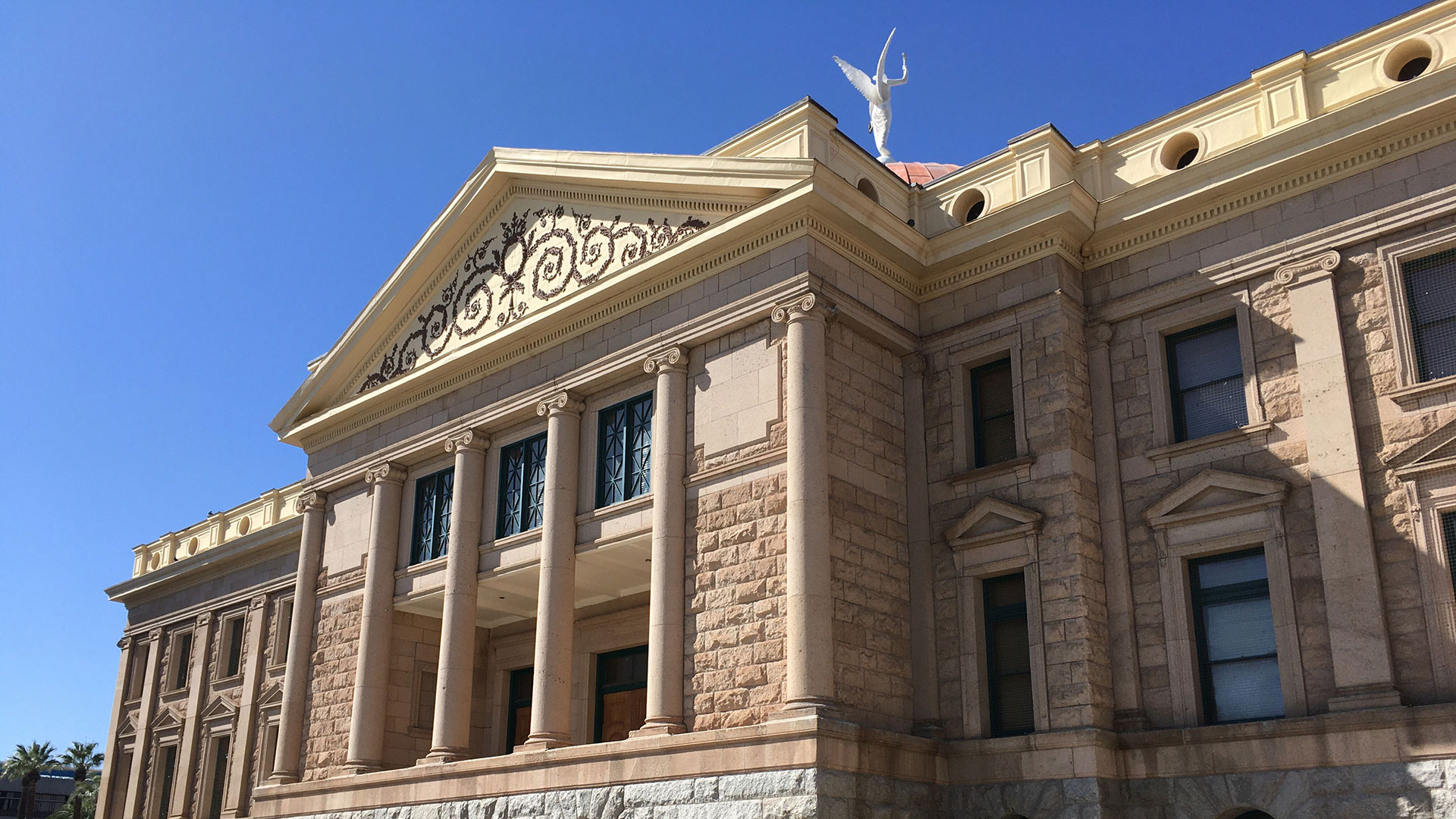 The Arizona state Capitol on March 3, 2020.
Ariana Brocious/AZPM
The proposal approved Wednesday by the state Senate will allow state lawmakers to throw out a voter-approved law if a court finds any part of the law is illegal or unconstitutional.
Opponents of the idea argued that voter-approved laws should have what is known in legal terms as severability. That is when if one section is found illegal it is thrown out, but the rest of the law remains on the books.
Opponents also accused backers of being "arrogant and foolish" when it comes to trying to change voter-approved laws.
"When they (voters) figure out that we are going to vote today to silence them and take away their powers because you don't think the voters are as smart as we are, they aren't going to be real happy with you. They're going to remember that," said Sen. Victoria Steele, D-Tucson.
Backers including Oro Valley Republican Senator Vince Leach said the legislature is not making any changes to how citizen-approved laws are implemented. They pointed out the proposal is a constitutional amendment that requires voter approval.
The proposal passed on a party-line vote. It now goes to the House for debate.