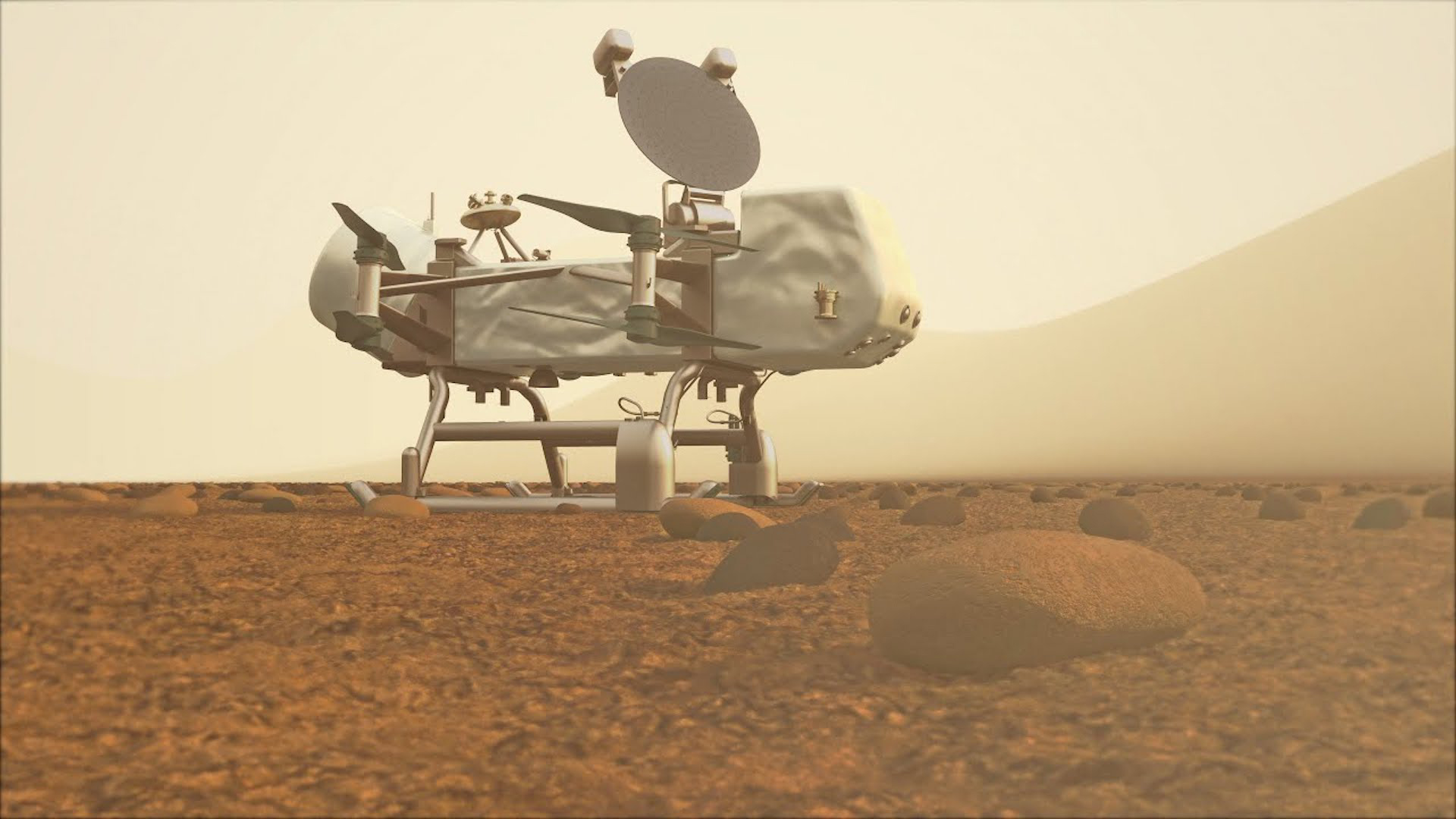 The Dragonfly helicopter could become the first spacecraft to fly in the atmosphere of one of Saturn's moons.
NASA
The successful flight of Ingenuity - an unmanned helicopter on Mars - is paving the way for an upcoming University of Arizona-connected mission.
The Dragonfly spacecraft is projected to fly over the surface of Titan, one of the moons of Saturn, in 2036. It will follow in the footsteps of NASA's Ingenuity demonstration experiment which took an historic short hop on Mars. UA planetary scientist Tim Swindle notes a helicopter like Ingenuity gives researchers new tools for space exploration.
"We have people working on how you integrate science you could do off a helicopter with the science you can do off a rover and planning how you work those together," he said.
Ingenuity's controllers are trying to guide it through the thin atmosphere of Mars. Dragonfly will tackle a thicker atmosphere on Titan, which is suspected of having an interior ocean beneath a surface of water ice. Its proposed launch date is 2027.