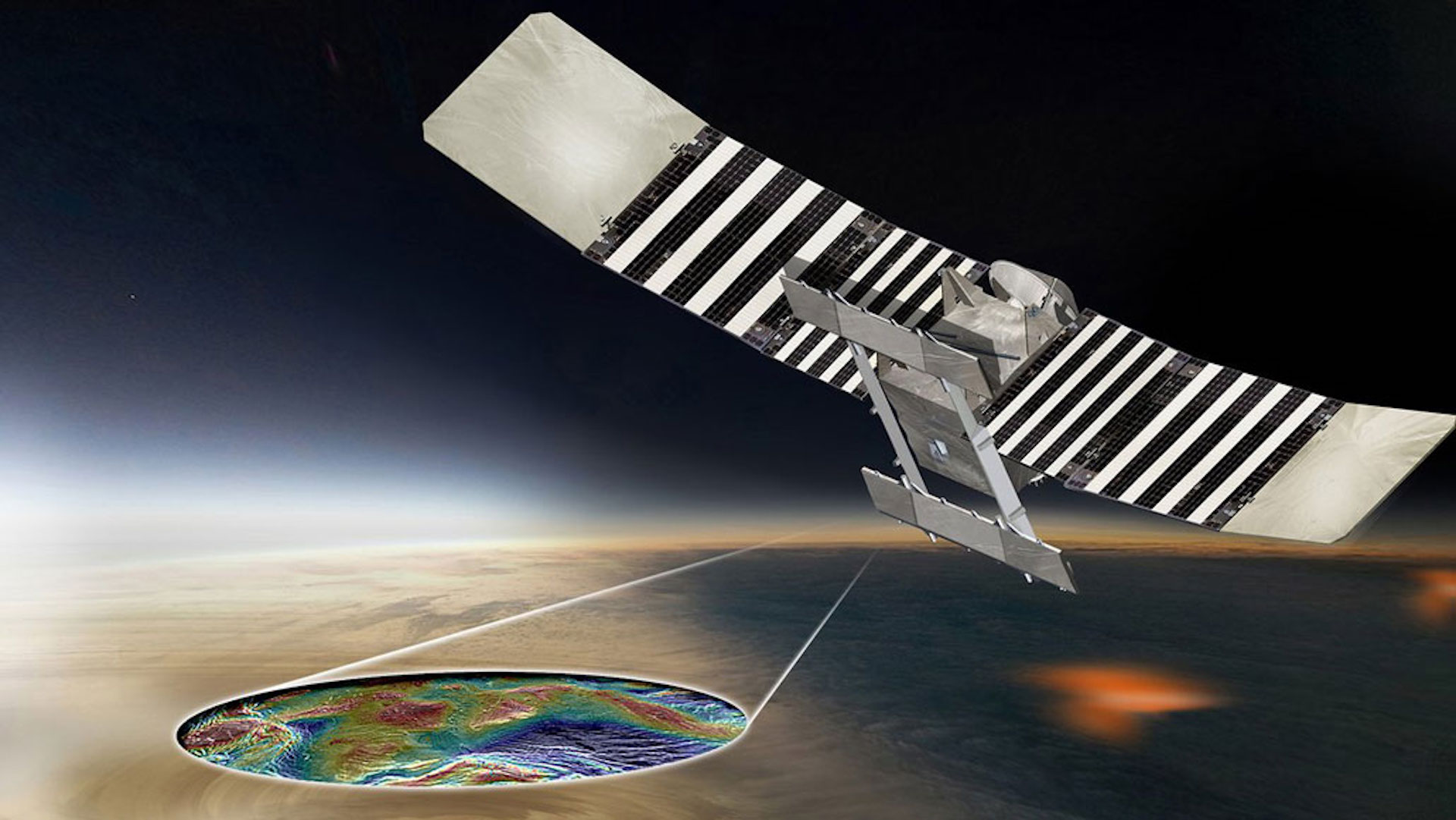 Illustration of proposed Veritas spacecraft measuring subsurface features of Venus.
NASA/JPL
NASA is aiming to send two new planetary explorers to Venus toward the end of this decade. One of the co-investigators for the Veritas mission is University of Arizona scientist Jeff Andrews-Hanna.
Andrews-Hanna notes NASA's planetary interests go in cycles, and now it's Venus' turn.
"There's been a big push to understand Mars and that has been driven by the question of climate and life on Mars, but Venus has just as big or bigger questions we need to answer," he said.
The planned missions will be NASA's first to Venus in 15 years. Scientists want to know how Earth's nearest planetary neighbor evolved to become one of the most inhospitable places in the solar system, with surface temperatures around 850 degrees Fahrenheit.