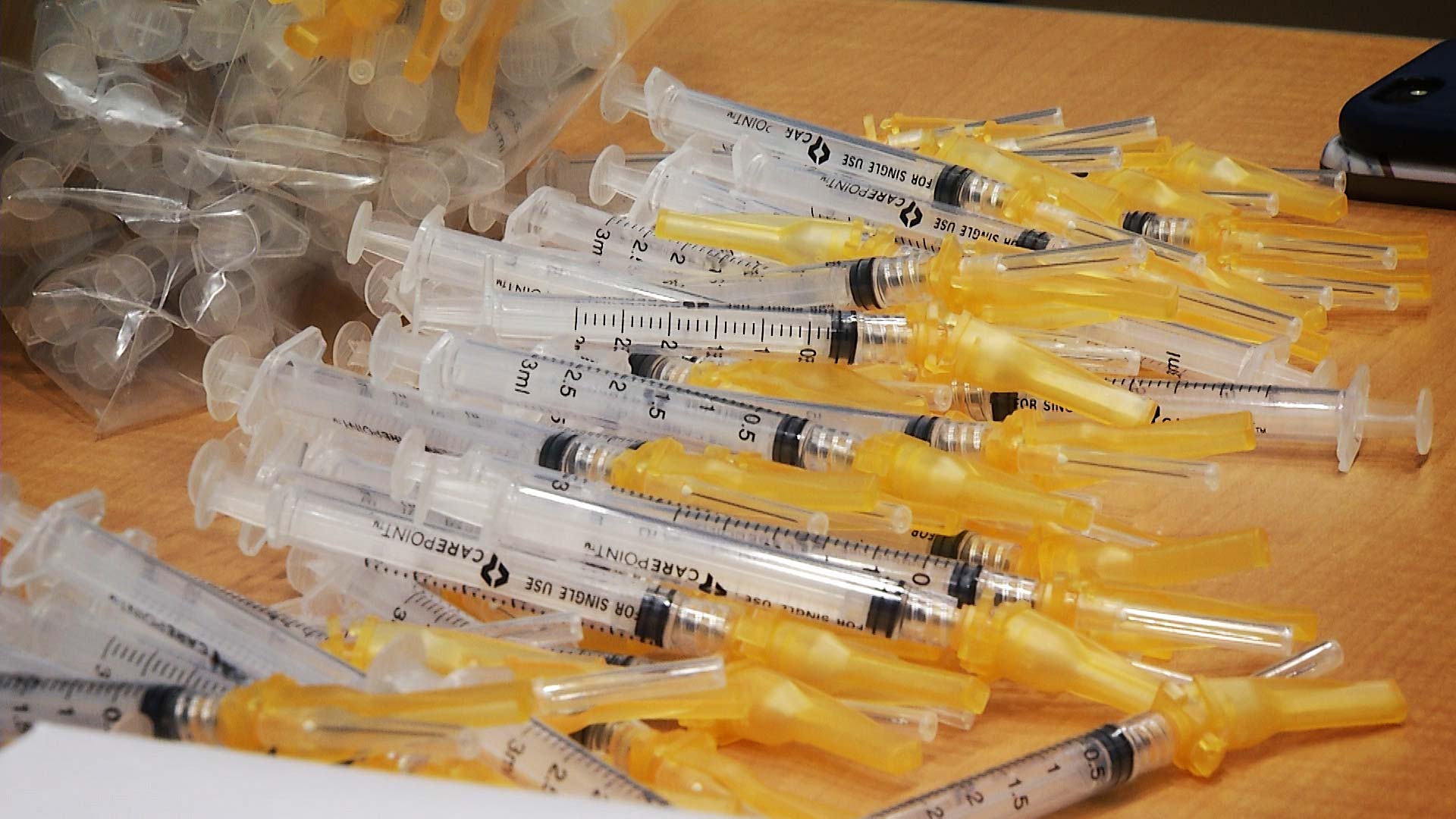 A bundle of syringes at a COVID-19 vaccination site at Tucson Medical Center. January 2021.
AZPM Staff
Pima County has pivoted to "Plan B" after state and federal officials reached an impasse over a proposal for a large-scale federal vaccination site targeted at under-served populations.

What started as a plan for a federally-supported site potentially vaccinating 6,000 people a day has morphed into 6 mobile vaccination clinics serving one-quarter as many people.

County Administrator Chuck Huckelberry told the Board of Supervisors Tuesday that state and federal representatives could not agree on terms for the original arrangement. "What we have done is pivoted to a request of FEMA that is for 6 mobile pods, each providing approximately 250 to 350 shots per day," Huckelberry said.
The Federal Emergency Management Agency and Pima County both wanted the large scale site, but state health officials insisted on terms FEMA and the county couldn't accept. Among other things, the state wanted to bar Pima County from using any state resources, including the state's vaccination reservation system, and agree to accept all liability if anything went wrong.