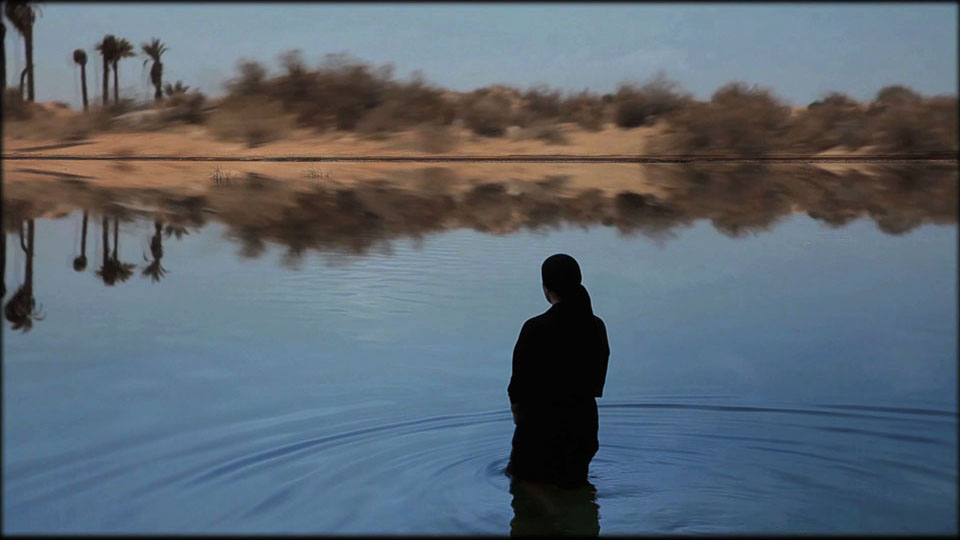 This photo is from "Silsila" — Arabic for 'chain' or 'link'— is a multi-media project depicting Sama Alshaibi's seven year cyclic journey through the significant deserts and endangered water sources of the Middle East and North African region.
Sama Alshaibi
Featured on the April 29th, 2021 edition of ARIZONA SPOTLIGHT with host Mark McLemore:
The Muslim holy month of Ramadan continues through May 12th, 2021 - with traditions that include daily fasting, prayer, and helping people in need. Yasmin Acosta learns more about the meaning of Ramadan as observed by 13-year-old Aleena and 17-year-old Haseeb, two local American Muslim teens and their families.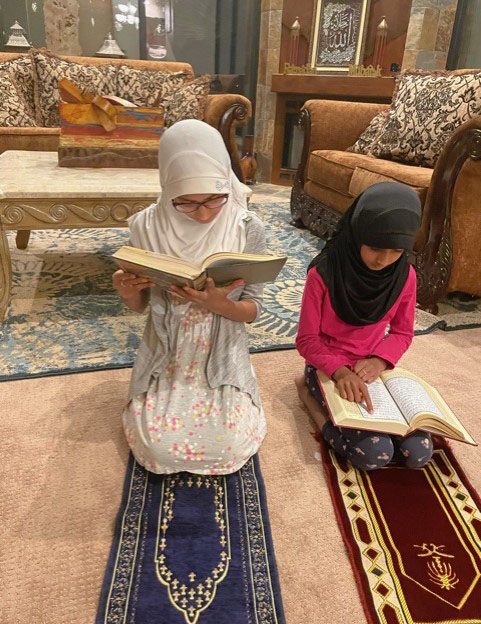 Aleena, 13, and Zahra, 7, sit and recite verses from the holy book, the Quran, in preparation for the nightly prayers, taraweeh.

photo & caption: Sana Ali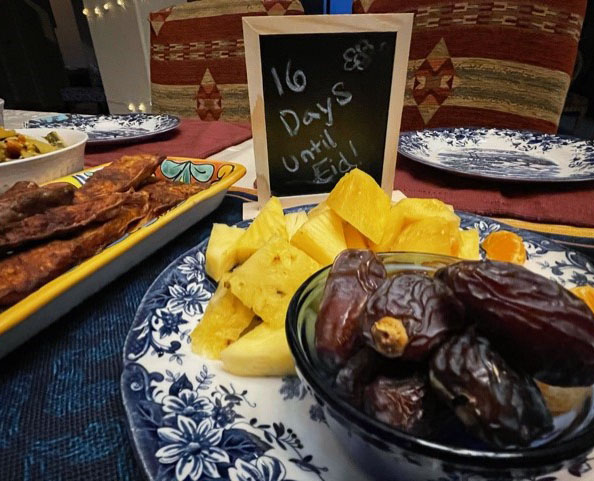 The kids keep a running count: 16 days left until Eid up Fitr, the day of celebration after Ramadan is complete. But who's counting?

photo & caption: Sana Ali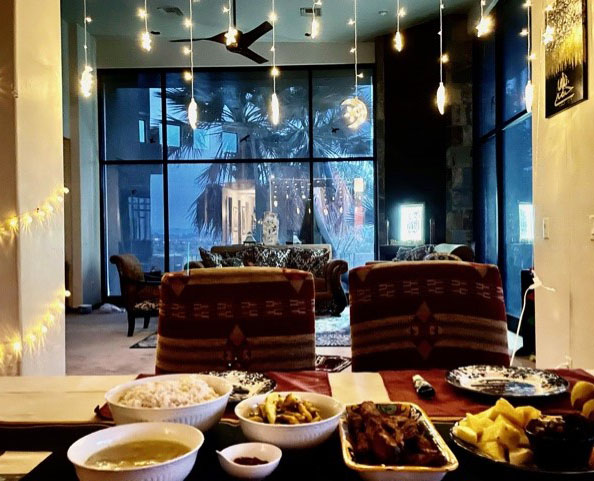 Lights and decorations are up for 30 days in celebration of Ramadan. In Islam we follow the lunar calendar making the star and crescent are symbolic to Islam.

photo & caption: Sana Ali
The holy Quran. It is written in Arabic and remains unchanged. Understanding the translation is equally important.

photo & caption: Sana Ali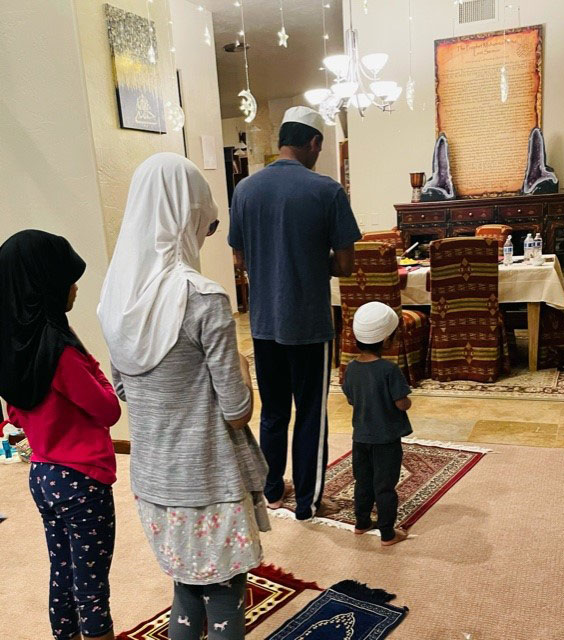 Standing together as a family for taraweeh, the nightly prayers at home. Verses from the Quran are read out loud by whoever is leading the prayer (Aleena's father, here) Typically, these may be prayed at the masjid, however due to the pandemic, many worship centers do not allow young children this year for safety.

photo & caption: Sana Ali
Find out about the creativity of Sama Alshaibi, a UA educator and multi-faceted artist who is being recognized with a Guggenheim Fellowship in Photography. Alshaibi is focusing her work on legal frameworks in Iraq that restrict the freedoms of Iraqi women and girls. You can find out much more about her work, and see many additional hi-res photos here.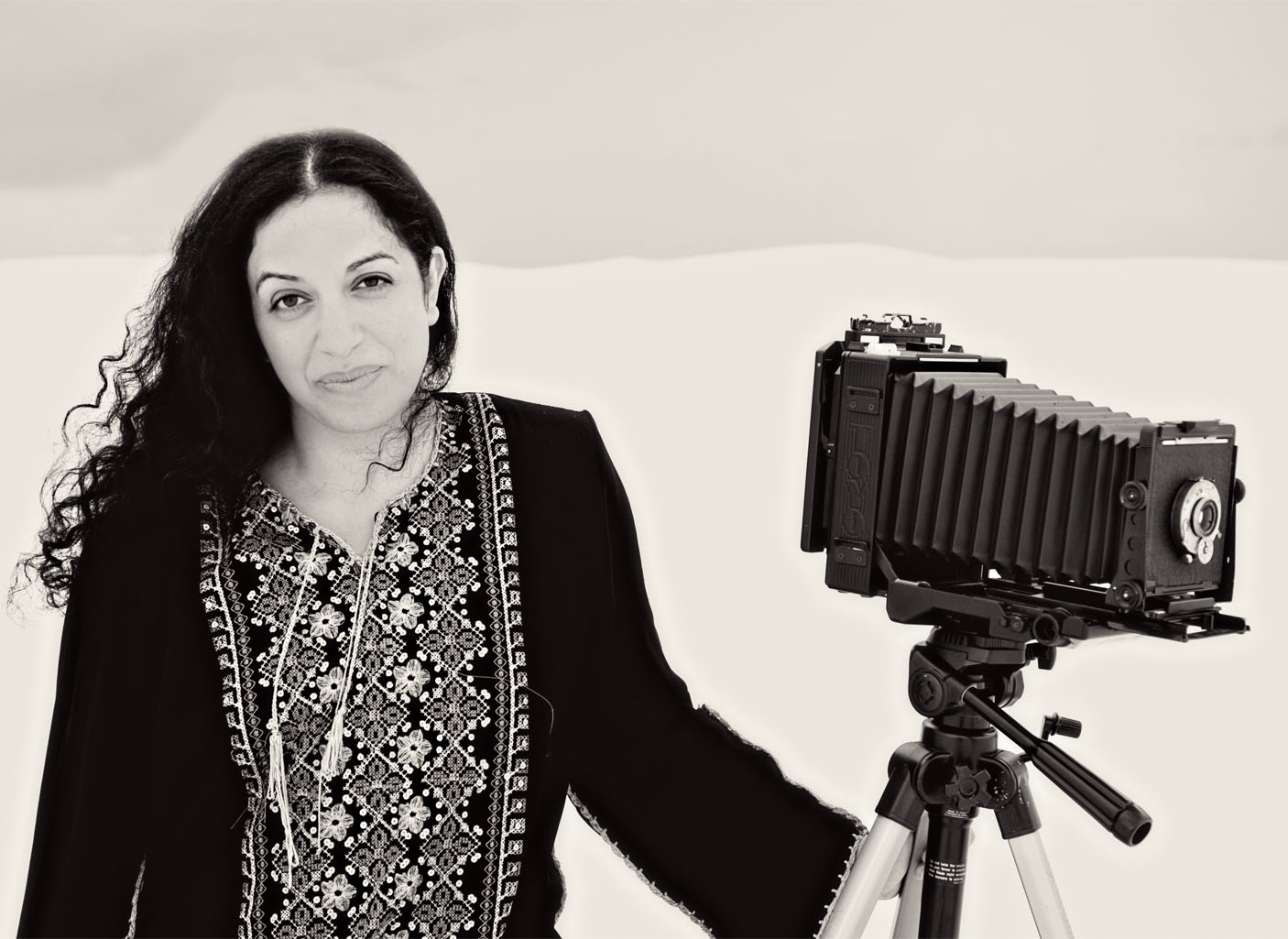 Sama Alshaibi, photographer and UA educator, was recognized with a Guggenheim Fellowship in Photography in 2021.

Sama Alshaibi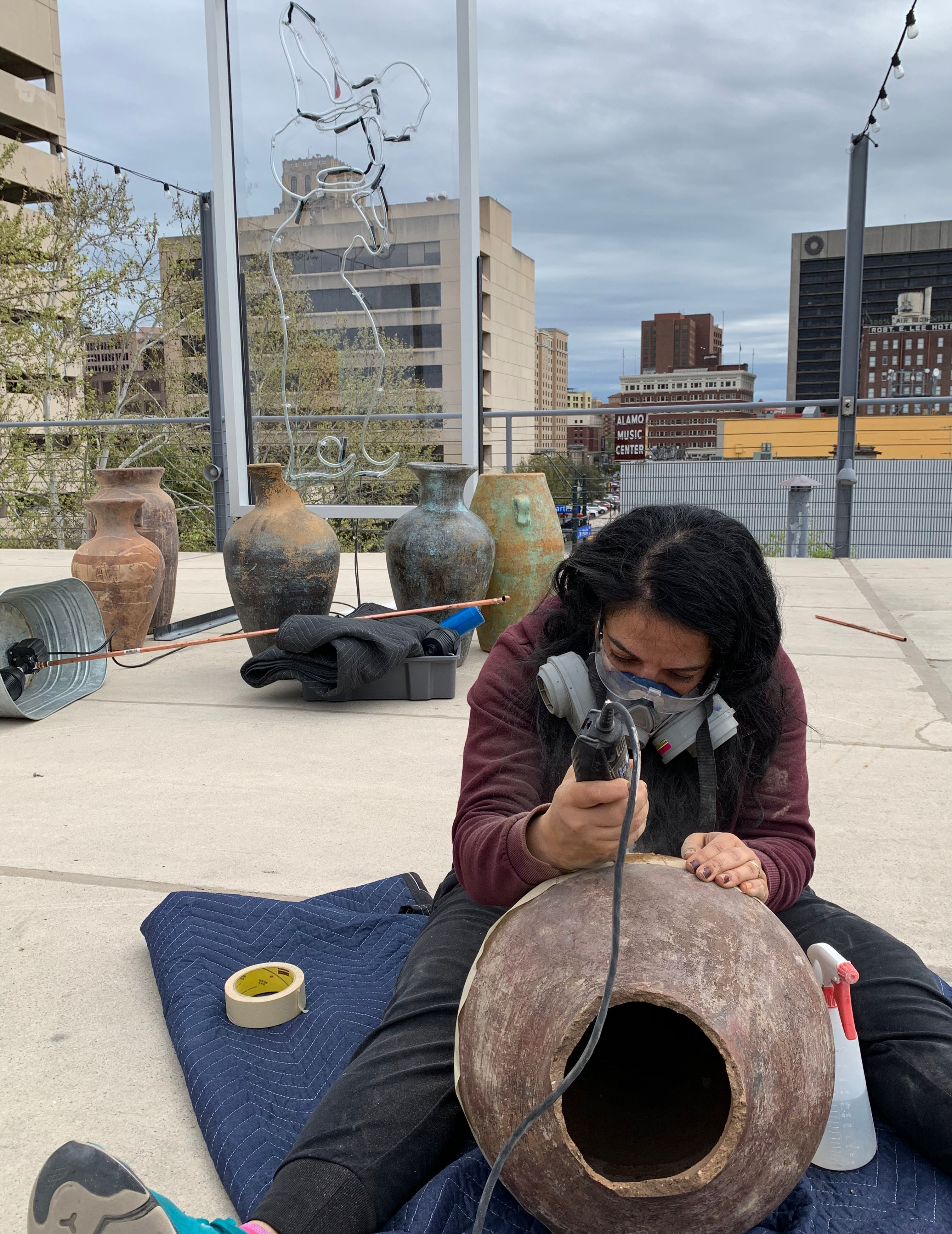 Sama Alshaibi creating "Cessation" at Artpace in San Antonio, Texas.

Sama Alshaibi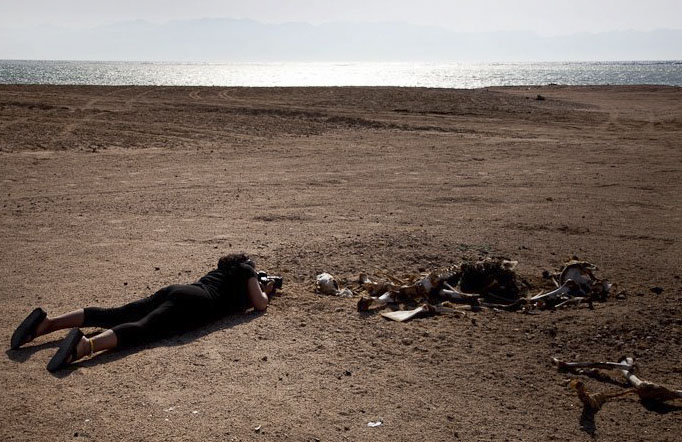 Alshaibi in the field.

Sama Alshaibi
And, April is Autism Awareness Month, and Mark talks with local mom Dani and her 8-year-old son Aiden about how pandemic life has changed their relationship and their shared hopes for the coming year. If you or someone you care about is on the autism spectrum, The Autism Society of Southern Arizona is ready to offer help, resources and understanding.
"The Autism Society of Southern Arizona has been a very important component in our development as a family living "spectrum life", says Dani DuBois. "Its varied offerings, from the (annual) Autism Walk to sensory-friendly movies, to meet-ups for kids, have brought us into the community and helped us access resources and make connections that we otherwise would not have known existed. The educational programs for parents and kiddos alike (e.g., Triple P Parenting and Social Butterflies) have given each of us the family skills that we incorporate into our everyday lives helping us turn days where we seem like we're just surviving into days where we are thriving."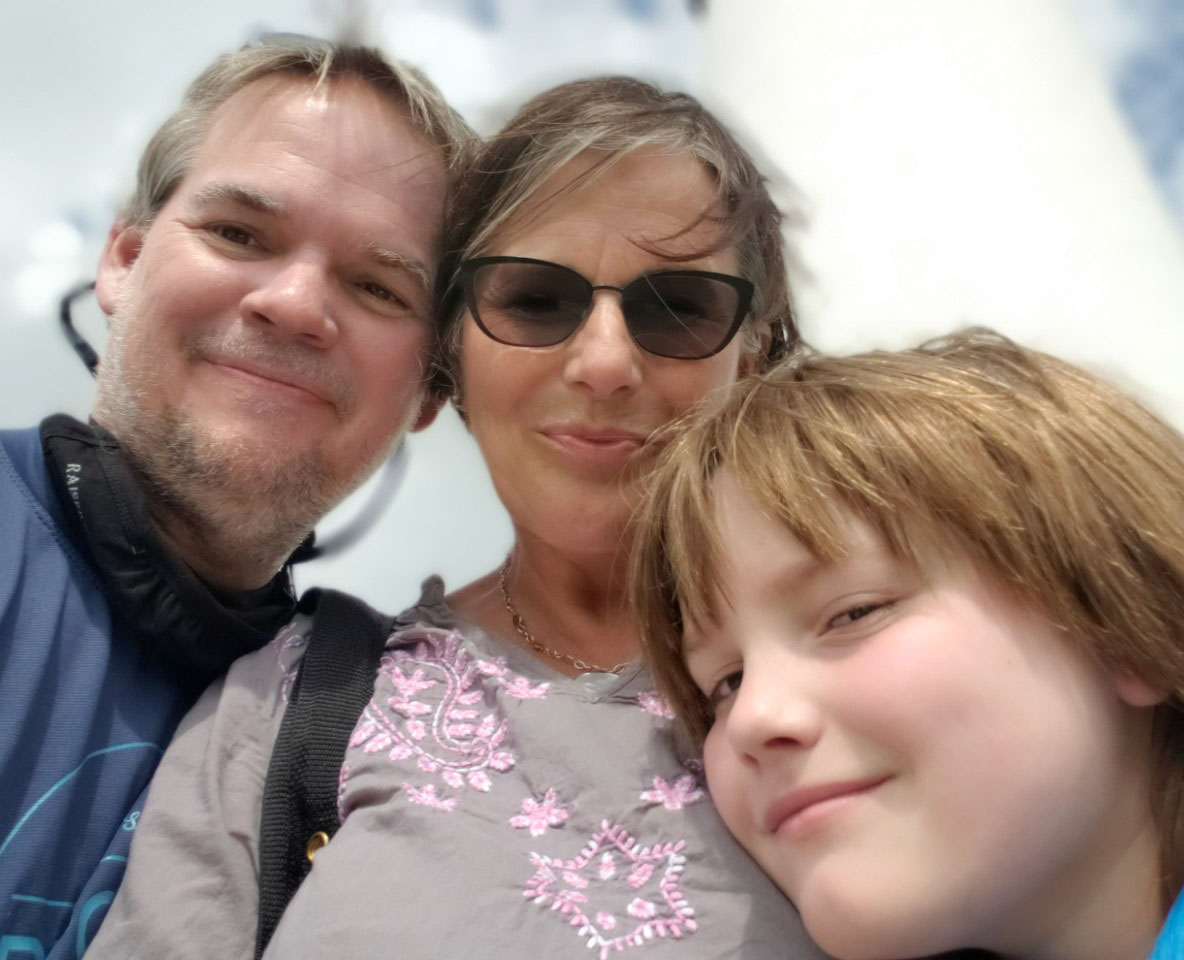 Chris Mickle, Dani DuBois, and their son Aidan.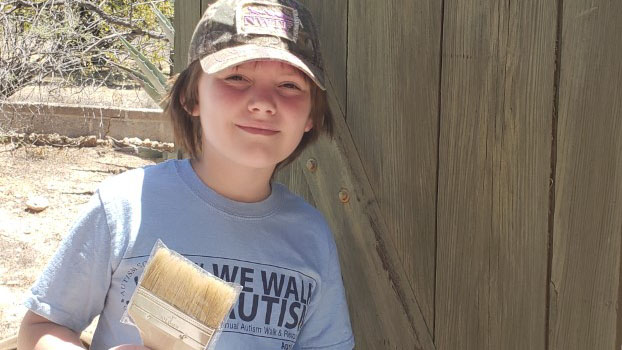 Aidan is 8-years old.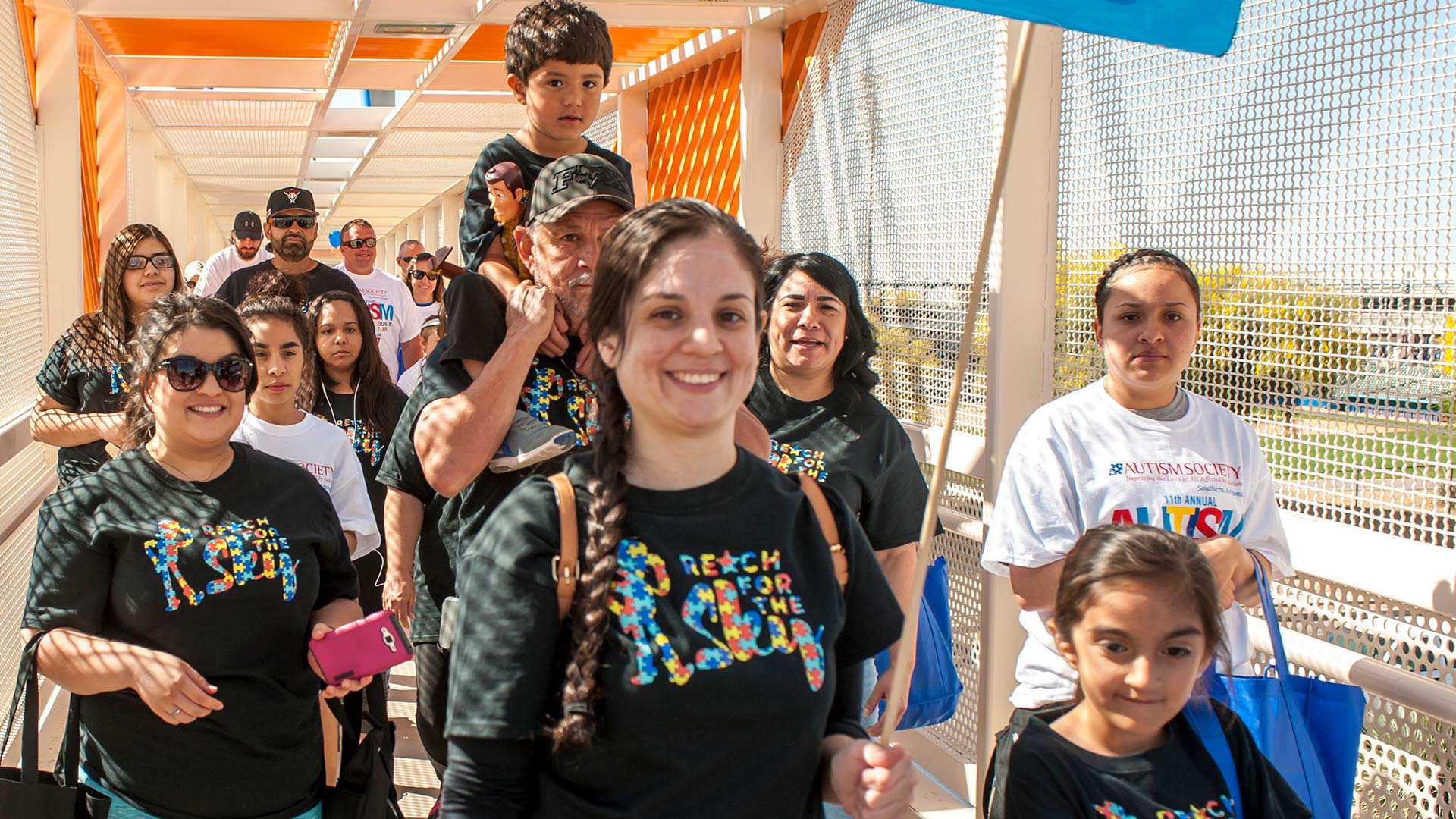 Participants in the 2017 Autism Walk & Resource Fair.

courtesy Autism Society Southern Arizona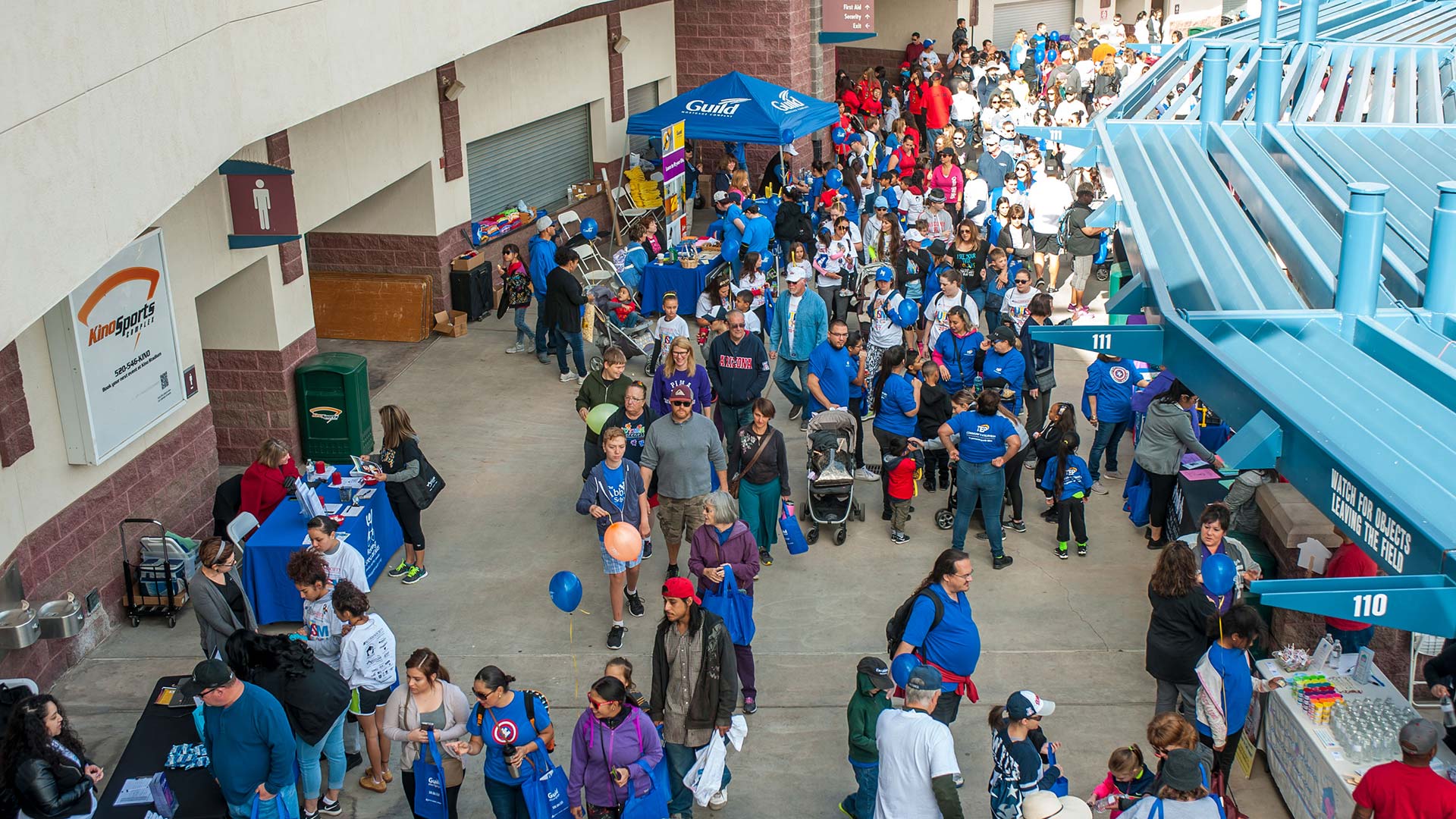 The Autism Society of Southern Arizona's Autism Walk & Resource Fair at TEP Park in 2018.
Courtesy Autism Society Southern Arizona