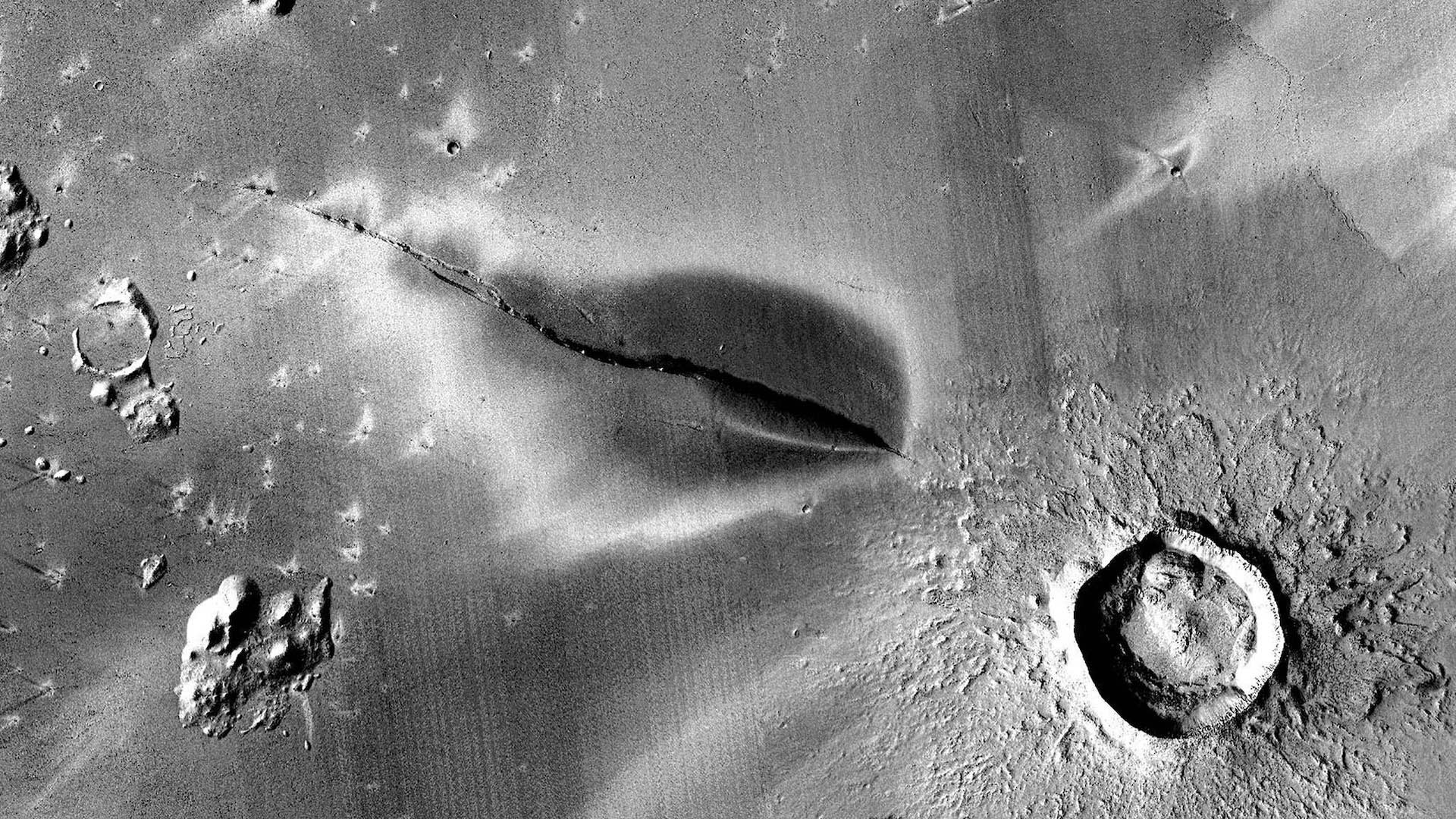 Ancient volcanic deposit on Mars.
NASA/JPL
University of Arizona scientists are investigating a new mystery on the planet Mars. They've located an area on the red planet where volcanoes may have erupted in the relatively recent past.
Researchers at the University of Arizona Lunar and Planetary Laboratory and Tucson's Planetary Science Institute found evidence of a volcanic deposit similar to those in still-active regions on Earth. UA professor Jeff Andrews-Hanna calls it an unexpected discovery.
"We knew that there was volcanic activity on Mars in the recent geologic history, the last 10 million years or so," he said. "But this new observation with this new volcanic eruption as little as 50,000 years ago, geologically speaking that's basically yesterday."
Photos from the Mars Reconnaissance Orbiter showed an 8 mile wide deposit of dark material along a 20-mile long fissure on the Martian surface. NASA's Mars InSight lander detected two Marsquakes, the Martian version of earthquakes, in the same region during the past three years.