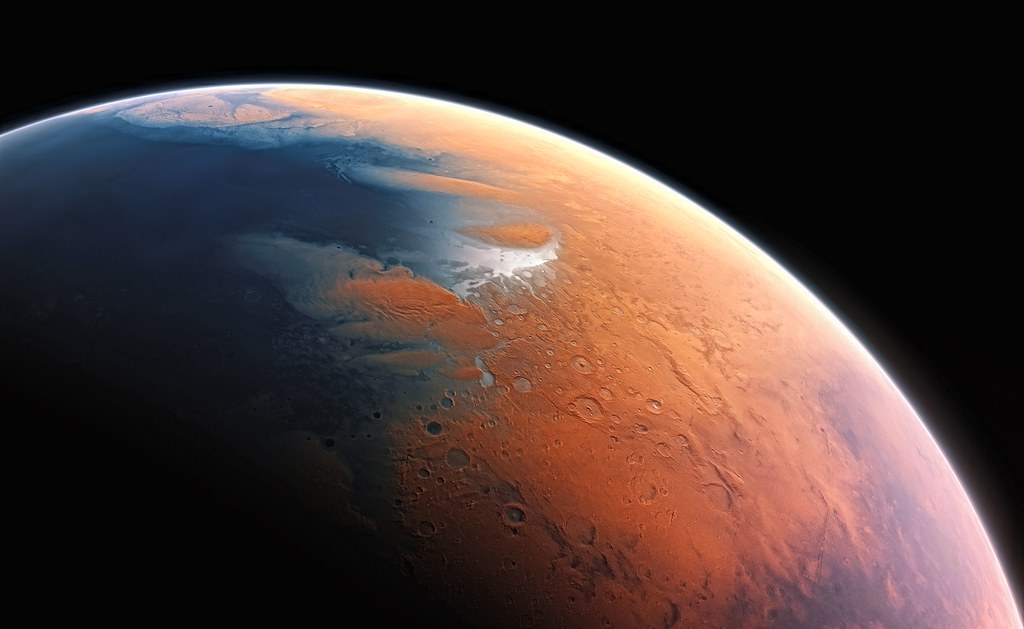 Researchers think Mars was an ocean planet 4 billion years ago.
European Southern Observatory illustration
A University of Arizona researcher's article has fellow scientists thinking Mars may have suffered catastrophic climate change and considering how the Earth could face the same fate.
Ecology and Evolutionary Biology professor Regis Ferriere says it revolves around natural organisms that somehow destroy the same environment that allow it to live in the first place.
"We're looking at us and our relationship with nature maybe in a new way, in a way that tells us: 'We made it up to now,' but maybe we are doing what happened on Mars 4 billion years ago," he explained.
Ferriere theorizes Mars once had a much thicker atmosphere than it does now, filled with carbon dioxide and hydrogen. He says organisms could have existed then that consumed the hydrogen and left methane as a waste product. The result was a much thinner atmosphere that let radiation get through and wreck the planet's climate.
Ferriere's article was published in the journal Nature Astronomy.