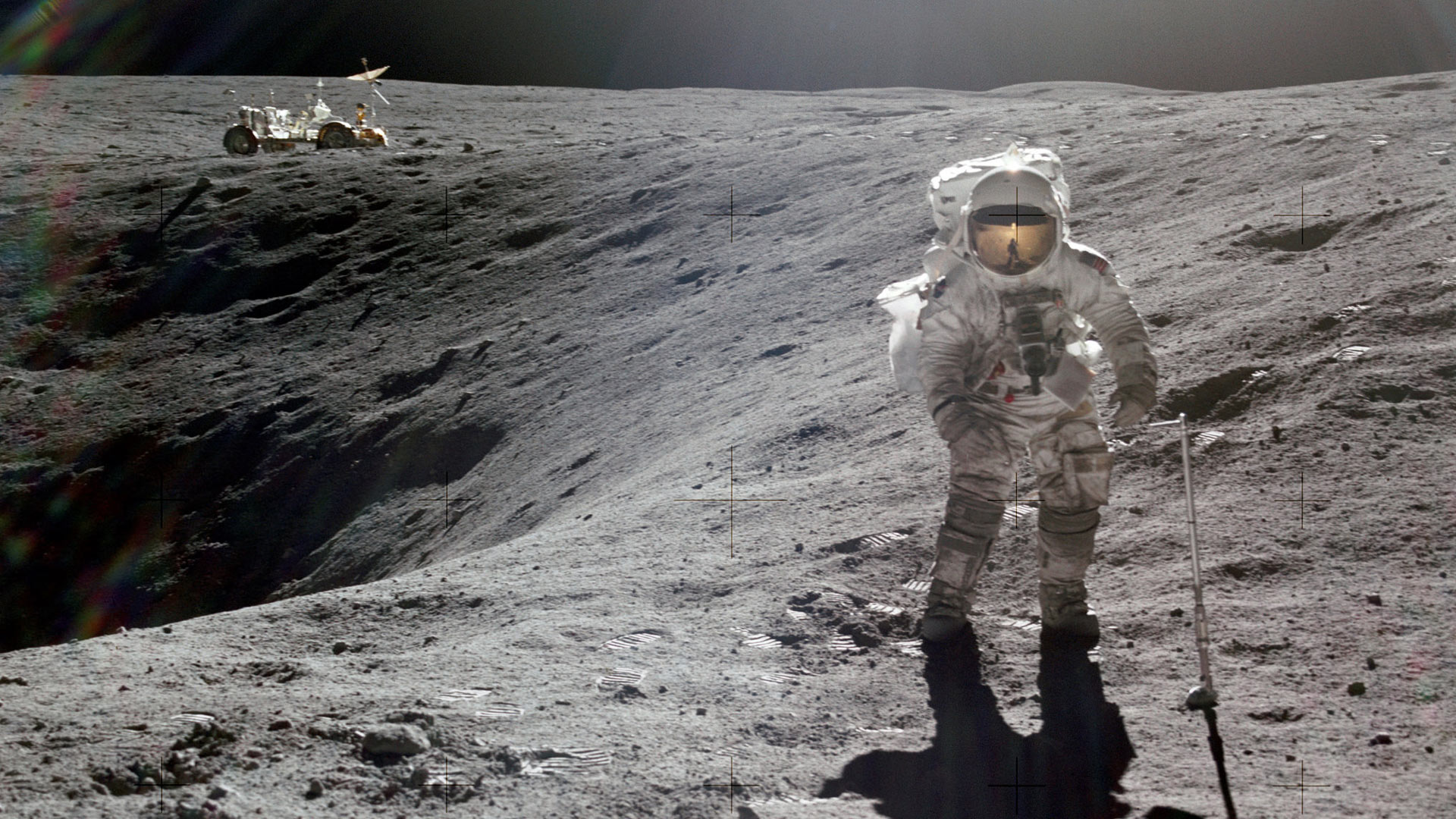 Astronaut Charles M. Duke Jr., lunar module pilot of the Apollo 16 lunar landing mission, is photographed collecting lunar samples at Station no. 1 during the first Apollo 16 extravehicular activity at the Descartes landing site. This picture, looking eastward, was taken by Astronaut John W. Young, commander. Duke is standing at the rim of Plum crater, which is 40 meters in diameter and 10 meters deep. The parked Lunar Roving Vehicle can be seen in the left background.
NASA
A new exhibit at the Arizona History Museum in Tucson aims to make sure the state's place in the history of space flight is not forgotten.
"Ready to Launch: Arizona's Place in Space" showcases how the state helped create a path to the stars.
It will be on display until Nov. 30 at the museum just west of the University of Arizona campus.
Many Apollo-era astronauts trained in Arizona. The exhibit includes relics such as a spacesuit worn by Apollo 11 astronaut Buzz Aldrin on loan from NASA.