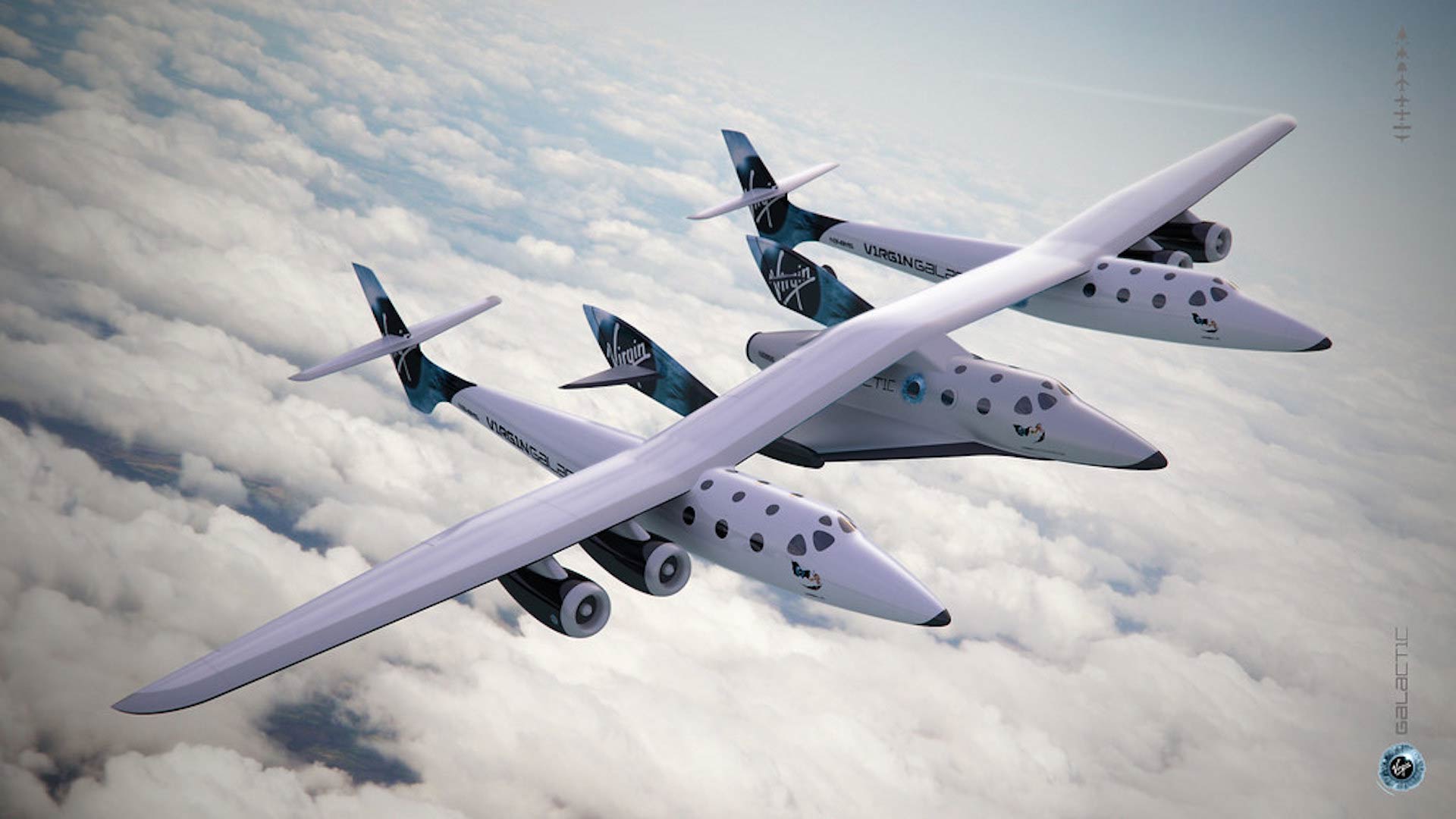 Virgin Galactic's Mothership and SpaceShip Two.
Tom Wigley
A Tucson retiree is closely following Sir Richard Branson's history-making march to the edge of space.
Sally Krusing is making the trek to New Mexico to watch the launch of the Virgin Galactic spaceplane. It will be the first fully-crewed flight of the spacecraft designed to carry paying customers into suborbital space.
Krusing has a pilot's license herself and is on the list to get a ride on one of Branson's later flights.
"Quite a few of the future astronauts have received invitations to be present during the blastoff on Sunday," she said.
Krusing notes Branson's mission is different from the one promoted by rival billionaire Jeff Bezos, who plans to rocket into space himself later this month.
"Richard Branson's goal has always been point to point travel, travel for instance from London to Tokyo in a few hours."
The 73-year-old Krusing says she paid $200,000 to reserve her seat in 2013. She expects to get her chance to fly aboard the spaceplane in about two years.