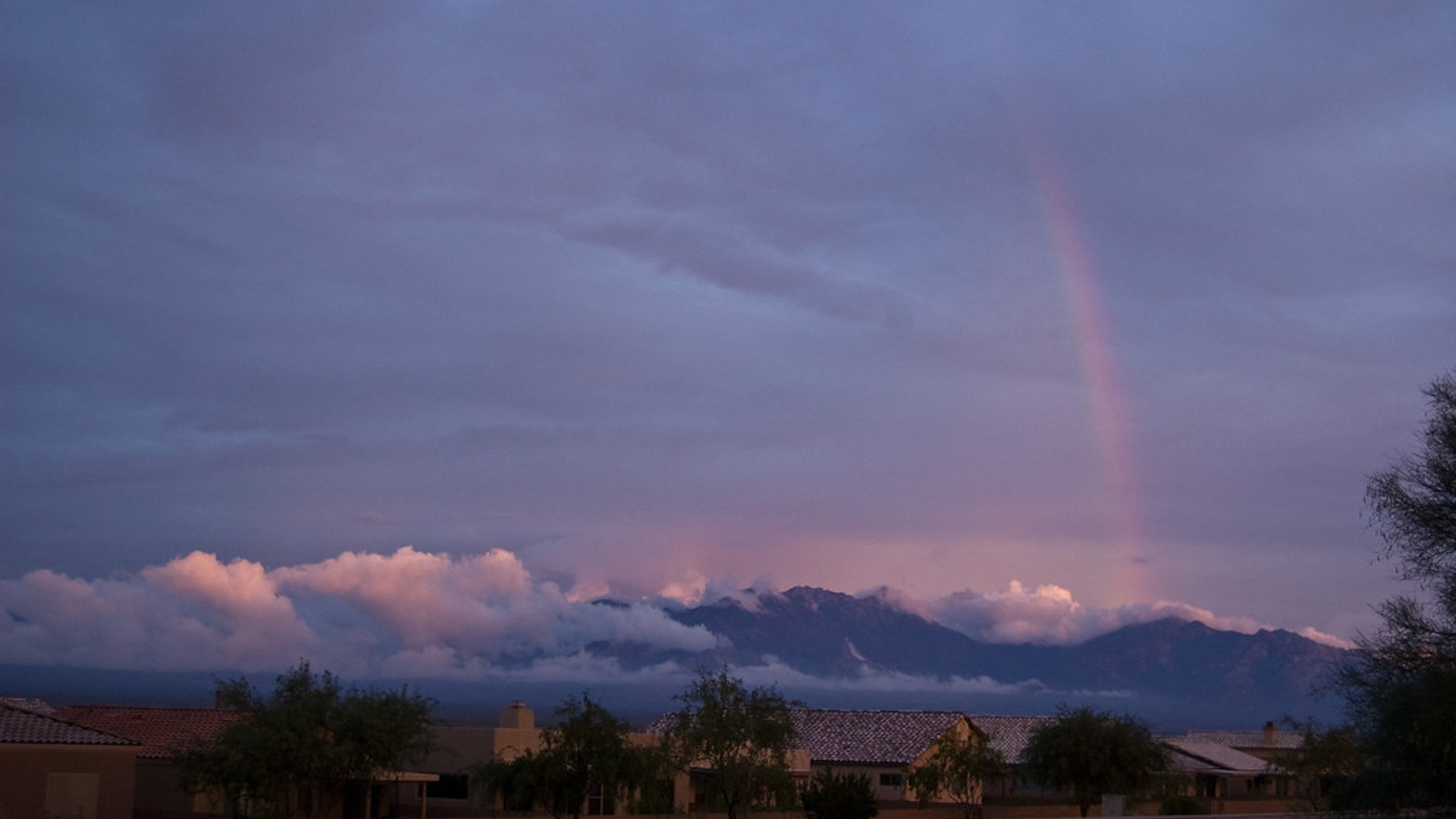 Monsoon weather over southern Arizona.
Kenneth Bosma
Rain fell over much of Tucson last night. Weather forecasters say the monsoon is off to a solid start in southern Arizona with more rain on the way this week.
Aaron Hardin with the National Weather Service notes the rain gauge at Tucson International Airport has recorded one and a quarter inches of rain from June 15 to July 10.
"Which is 29th wettest to date so we're doing pretty good, much better than last year as far as rainfall goes and it looks like we're going to keep going that way at least for this week," said Hardin.
Tucson also received an alert for a dangerous dust storm last Saturday. Hardin notes winds blowing from the east generated haboob conditions which are typically seen in the Phoenix area and along I-10 through Southern Arizona.